National Football League
National Football League
Raiders beat Steelers 21-18 for rare post-bye win
Published
Oct. 28, 2013 5:17 a.m. ET

When the Oakland Raiders decided the day before the game to run a read-option on the opening play they never could have imagined how successful it would be.
Terrelle Pryor took advantage of Pittsburgh's overaggressive defense to go 93 yards on the first play from scrimmage for the longest touchdown run by a quarterback and the Raiders hung on to beat the Pittsburgh Steelers 21-18 Sunday for their first win after a bye since 2002.
''We wanted to give Terrelle a chance to get in the flow of the game and give him some easy plays to start the game,'' coach Dennis Allen said. ''He did a great job of making the right read and when you execute the play and you read it out properly, you have a chance to get explosive plays. I'm glad he was able to run it for 93 yards. That's pretty fast.''
Darren McFadden added two touchdown runs as the Raiders (3-4) broke out to a 21-3 halftime lead and held on late for the win. It ended Oakland's 10-game losing after a bye.
Ben Roethlisberger struggled against heavy pressure from Oakland's front, and Shaun Suisham missed two short field goals as Pittsburgh (2-5) squandered any momentum gained during back-to-back wins following an 0-4 start.
Here are five things to take away from the Raiders' win over the Steelers:
MIS-READ THE OPTION: The Steelers were so intent on stopping McFadden on the opening play that linebacker LaMarr Woodley crashed down hard leaving a big hole on the line of scrimmage and Ryan Clark vacated his deep safety spot to try to stop McFadden. That allowed Pryor to go the distance with one key block by Rod Streater and breathtaking speed.
''You have to understand the beast that's playing quarterback,'' Clark said. ''You have to understand what he brings to the game and that that's a part of their game and that they can do that. Once a guy like that gets in front of the whole defense, he's a legit 4.4. It's real. It just looks slow because he's 6-6, but he was moving.''
SECOND-HALF STRUGGLES: After gaining 93 yards on the opening play of the game, the Raiders got just 35 yards in the entire second half as the play-calling got more conservative with the big lead and the execution faltered. Oakland had just one first down in the last two quarters, throwing only six passes after halftime.
''It's hard to run on first and second and do that, throw on third,'' Pryor said. ''But I think strategically the coaches thought, hey, if we run the ball and pick up some first downs and keep the clock running, I believe that's what the strategy was. At the end of the day we won.''
PRESSURE POINT: The Raiders did a good job pressuring Roethlisberger all game, matching a season-high with five sacks and giving him little time to sit back and pick apart the defense. Rookie Sio Moore had his best game as a pro with two sacks and Lamarr Houston, Daniel Muir and Vance Walker also got to Roethlisberger. Pressuring the quarterback has been key to Oakland's defensive success this season with their 21 sacks through seven games matching their total through 14 games a year ago.
''Those guys did a great job of the guy who hit him got him down,'' safety Charles Woodson said. ''If he was escaping, someone else was there to get him down. That's huge against Ben because he makes so man plays shedding guys off of him and spinning off tackles. Today our guys got him down to the ground.''
SHAKY SUISHAM: Suisham had been extremely reliable all season, making all 14 field goal attempts including the game-winner over Baltimore last week. But he struggled mightily against the Raiders, missing wide right on a 34-yard field goal at the end of the first half and a 32-yarder following the opening drive of the third quarter. This marked the first time he had ever missed two field goals inside of 40 yards in one game.
''It's no secret the impact my missed field goals had on the game,'' Suisham said. ''We would have won the game if we made my field goals. It's a tough one to swallow; no choice but to do it. I should have been better today and we lost because of it.''
FUMBLING FORD: Lost in the victory for the Raiders was a rough day by returner-receiver Jacoby Ford. Ford nearly muffed one punt in the first half only to be saved when officials ruled a Steelers player touched the ball first. He then let another punt sail over his head and die at the 1-yard line and lost a fumble after a short catch early in the fourth quarter to set up Pittsburgh's first touchdown.
''When you're in these games like this, the only way they have a chance to get back in the game is for you to turn the ball over and make mistakes and we can't do that,'' Allen said.
---
AP NFL website: www.pro32.ap.org
---
---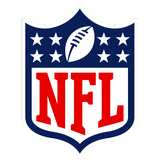 Get more from National Football League
Follow your favorites to get information about games, news and more
---