National Football League
National Football League
QB-thin Vikings hope Favre can return this season
Published
Dec. 15, 2010 1:45 a.m. ET

Brett Favre's career isn't quite over yet.
The Minnesota Vikings have been eliminated from playoff contention, but they still need someone to play quarterback for their final three games. Interim coach Leslie Frazier said the 41-year-old Favre is his choice - and he may be back in time for Monday night's game against Chicago.
Favre was feeling better Tuesday, according to Frazier, after his NFL-record streak of starting 297 straight regular-season games ended Monday with him on the sideline at Ford Field in Detroit during Minnesota's loss to the Giants.
He is nursing a sprained throwing shoulder and a numb hand, but an ultrasound on Favre's neck and shoulder revealed no nerve damage, Frazier said.
For now, the Vikings won't end Favre's season, and perhaps his storied career, by putting him on injured reserve.
''I don't see that as being part of the equation at this point,'' Frazier said. ''It looks like there's a chance that we're going to be able to get him back at some point. Hopefully this week.''
Frazier actually sounded more optimistic about Favre's availability for the division-leading Bears than he did about the status of backup Tarvaris Jackson, who started in the 21-3 loss to the Giants.
Jackson left the game twice with an injury, the second time because of a turf toe problem that Frazier said has put his availability ''in jeopardy'' for this week. Jackson leaned heavily on a railing to get up steps toward the locker room after the game.
''That's a difficult injury, particularly when you're a skill-position guy like he is,'' Frazier said. ''So we'll see what happens with that.''
That leaves the Vikings with rookie Joe Webb, who was going to be used as a wide receiver until the decision was made to make him a quarterback. He hurt his hamstring on Dec. 5 against the Bills, and he's a sixth-round draft pick whose athletic ability can't mask the fact that he's raw and inexperienced with running the offense.
''The circumstances are so unique that we have to think about the now as opposed to long term with Joe,'' Frazier said. ''If he's our best available option then he'll be the guy that's quarterbacking for us.''
The Vikings were also evaluating eight free agents for extra depth.
''Just trying to determine which guy best fits us at this stage,'' Frazier said. ''Because it's probably going to be a guy who may very well find himself playing in that Monday night ball game.''
Wide receiver Greg Camarillo is the emergency quarterback, but the Vikings certainly don't want to put themselves in that position. Frazier was even hesitant to commit to giving Webb the first-team repetitions in practice this week.
''Only if Brett and Tarvaris are definitely out would we go in that direction,'' Frazier said. ''If that's the case, yes. Other than that, we're going to give one of those guys who gives us the best chance to win between Brett and Tarvaris the starting nod. So that's how we would approach it.''
On the positive side, Frazier said Favre was feeling less pain in his shoulder and neck.
''We're headed in the right direction,'' he said, adding: ''Now it's just a matter of the timeframe. How long will it take for the numbness to go away? Brett, he's an unusual healer. He comes back a lot sooner than others from most injuries. We'll just have to wait and see.''
The Vikings were still trying to determine Tuesday where that game would be. If the snow-damaged roof at Metrodome can't be repaired in time, they're likely headed for an outdoor game at TCF Bank Stadium on the University of Minnesota campus.
Playing in the cold wouldn't make it more appealing for Favre to play through any pain, but Frazier insisted he is willing to finish the 20th season of his unparalleled career.
''He wanted to play last night,'' Frazier said. ''He wants to help this team win, and hopefully that'll be the case this weekend.''
The Vikings (5-8) will try to close the season on a winning note after a lifeless loss to the Giants that players called embarrassing.
''We looked like the 'Bad News Bears' out there, man,'' tight end Visanthe Shiancoe said. ''It was disgusting.''
All-Pro running back Adrian Peterson, held to 26 yards on 14 carries by the Giants, bruised his knee in a collision with Jackson but is going to be fine, Frazier said. Left guard Steve Hutchinson, another All-Pro from last season, missed his second straight game because of a broken thumb and will be day to day again this week.
The Vikings expect to have wide receiver Percy Harvin back from migraine headaches that have kept him out of the last two games, and defensive end Ray Edwards is also on track to return after missing the last two weeks with a sprained ankle.
Rookie cornerback Chris Cook, however, was placed on injured reserve after post-surgical swelling in his knees persisted.
---
---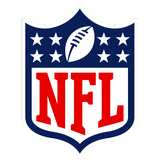 Get more from National Football League
Follow your favorites to get information about games, news and more
---