National Football League
National Football League
Profiles of the top players by position
Published
Apr. 18, 2013 10:49 p.m. ET

Notable defensive players in the 2013 NFL draft, grouped by projected NFL positions:
DEFENSIVE END
Bjoern Werner, junior, Florida State: Native of Germany ... Quick and relentless against run and pass ... Good motor ... Very coachable ... Uses his long arms to block passes and could do so on kick teams, too.
Damontre Moore, junior, Texas A&M: Nickname is ''Da Monster'' ... Fits well as pass rusher from the outside, but could work at linebacker as well ... Kind of one-dimensional when going after sacks, so must find another move or two.
Barkevious Mingo, junior, LSU: Inconsistent player with big upside ... Has not grasped the basics of the position, often gets by on raw talent ... Could fit at linebacker, too ... Good speed and quickness.
Ezekiel ''Ziggy'' Ansah, BYU: Great backstory. Native of Ghana, ran track and played basketball before turning to football while already at BYU ... Fast, tall, strong ... Has unlimited potential, went from off radar to first round of draft in one year.
Datone Jones, UCLA: By far had his best season as a senior ... Versatile, active, uses arms well to fend off blockers ... Has a lot to learn and also had some injuries in college, including broken foot that cost him a season.
Alex Okafor, Texas: Played through some injuries for Longhorns, became unblockable at times ... Had 4 1/2 sacks in bowl win over Oregon State ... Does his best work in the run game, but obviously, as Beavers would attest, he knows how to reach QBs.
Dion Jordan, Oregon: Overcame severe burns while a senior in high school to become big-time player for Ducks ... Excellent size (6-6, 250), should be threat to block kicks ... Injuries have been a problem ... Needs to get stronger.
ALSO:
Margus Hunt, SMU; John Simon, Ohio State; Sam Montgomery, LSU
---
DEFENSIVE TACKLE
Star Lotulelei, Utah: Went from junior college to stardom with Utes ... Clogs middle, almost impossible to move in run game ... Not a threat yet to get to the quarterback, but give him time ... Medical exam during combine raised questions about heart issues, but he's been cleared.
Sharrif Floyd, junior, Florida: Had 46 tackles, including team-high 13 for loss, six quarterback hurries, three sacks, two blocked kicks and forced fumble last season ... Suspended two games as sophomore after NCAA investigation ... Very strong against run.
Johnathan Hankins, junior, Ohio State: Wide body who can also move decently ... Powerful in run game ... Runs out of gas, might not always have been in best of shape at OSU ... A nose tackle prospect with some versatility.
Jesse Williams, Alabama: A main reason Tide defense was so staunch ... Native of Australia, trained in rugby before he turned to football ... Huge and has been used at fullback near goal line.
Sheldon Richardson, junior, Missouri: Might be able to switch to end ... Not huge, more of a 4-3 kind of player ... Only one-year starter for Mizzou ... Explodes off snap.
ALSO:
John Jenkins, Georgia; Sylvester Williams, North Carolina; Kawann Short, Purdue.
---
LINEBACKER
Outside
Jarvis Jones, junior, Georgia: Long journey has led him to top spot among outside LBs ... Briefly played at Southern California, then transferred ... Surges toward ball carrier and makes hard hits ... Aggressive, sometimes too much so ... Had neck injury early in college career.
Sean Porter, Texas A&M: Very active, especially in pursuit. Sometimes needs to tone it down a bit ... Good speed, solid tackler ... Look for him to find role on kick coverages early on.
Chase Thomas, Stanford: A leader for Cardinal with no off switch on his motor ... Versatile ... Sifts through traffic to find ball in run game ... Main concerns would be how he handles pass coverages.
Inside
Arthur Brown, ILB, Kansas State: Transferred from Miami, where he hardly played, and became star in Manhattan - Kansas ... Doesn't miss on tackles when he gets to ball carrier ... Good hands, good instincts ... Sometimes overruns plays, especially in passing game ... Brother Bryce is Eagles RB.
Manti Te'o, ILB, Notre Dame: Made lots of headlines with his play - and even more with girlfriend hoax off field ... Bigtime playmaker in college who flopped in title game against Alabama ... Good leader who won lots of college awards ... Major questions about coverage skills, but not about his talent against run.
Alec Ogletree, junior, Georgia: Off-field problems led to four-game suspension last season ... Makes big plays, is superb in pursuit sideline to sideline ... Inconsistent, but terrific when he is on ... Very aggressive.
Kevin Minter, junior, LSU: Not real experienced, but was sensational in 2012 ... Surges into the backfield to make plays ... Can handle blockers one on one ... Should be solid in coverage, too.
ALSO:
Khaseem Greene, OLB, Rutgers; Gerald Hodges, OLB, Penn State; Kevin Reddick, ILB, North Carolina.
---
DEFENSIVE BACKS
Cornerback
Dee Milliner, junior, Alabama: Latest in line of excellent Tide defensive backs ... Willing to gamble in coverage and it usually has paid off ... Very good in run support ... Has to be more dependable on deep routes, but has great anticipation and is coachable.
Xavier Rhodes, junior, Florida State: Scouts like his 6-1, 210-pound frame and his combativeness ... Likes press coverage, but can he handle more physical and faster NFL WRs at line of scrimmage? ... Not much against run, but has size and demeanor to improve at it.
Desmond Trufant, Washington: Two older brothers have played in league ... Not much of a tackler, but most importantly, has speed and instincts in coverage ... Could play against slot receivers or outside WRs ... Good feet.
Johnthan Banks, Mississippi State: One of three Bulldogs from secondary who could be selected this year ... At 6-2, 184, might need to fill out a bit without losing any quickness ... Also has played safety ... Needs work on his run support ... Makes plays.
Jamar Taylor, Boise State: Some scouts rate him higher than former Broncos CB Kyle Wilson, who was first-rounder by Jets ... Good blitzer with a nice burst, but is not especially fast ... Some injury history is troubling.
Safety:
Kenny Vaccaro, Texas: Aggressive, sometimes too much so ... Anticipates and breaks on ball well ... His ability to cover deep passes is questionable, but not his skills at stopping run, which are sharp.
Eric Reid, junior, LSU: Might make an immediate and bigger impact on kick coverages ... Loves to come up and stop run ... Must show more in pass coverage; he's a bit raw at it.
John Cyprien, Florida International: Really hit teams' radar screens with Senior Bowl performance ... Does his best work moving forward, especially against run ... Rarely gets blocked and knocked out of a play by one opponent.
Matt Elam, junior, Florida: Younger brother of NFL defensive back Abe Elam ... Struggled last season after strong 2011 ... Good but not great tackler ... Must show he wasn't one-year wonder for Gators after declining `12 performance.
---
Online: http://pro32.ap.org and http://twitter.com/AP-NFL
---
---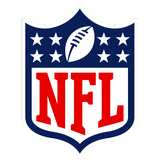 Get more from National Football League
Follow your favorites to get information about games, news and more
---