National Football League
National Football League
Peyton Manning set to unveil his new mash-up offense
Published
Aug. 20, 2015 4:55 p.m. ET

ENGLEWOOD, Colo. (AP) Get ready to see Peyton Manning like you haven't seen him in years.
Roll-outs.
Bootlegs.
Sprint-outs.
He'll be lining up under center or in the pistol (with a running back behind him for some play-action possibilities) instead of the shotgun, from which he's operated almost exclusively since joining the Broncos.
He might still sprinkle in some shotgun, but when the league's only five-time MVP makes his 2015 debut Saturday night at Houston, he'll finally get to show off the mash-up offense he's been working on for six months.
Although preseason games offer more vanilla than a middle school ice cream social, there's no hiding Denver's new offense that mixes Manning's famed deciphering skills and passing prowess with Gary Kubiak's zone blocking, run-oriented philosophies.
Fans and fantasy players alike are curious how it will play out, but former Broncos coach Dan Reeves, who visited their training camp this week, said he thinks there's no way these two brilliant football minds didn't come up with something special.
He pointed to 2014, when Kubiak invigorated Joe Flacco and Justin Forsett as the Ravens' offensive coordinator.
''What he did last year with Baltimore was incredible,'' Reeves said. ''The zone-blocking scheme ... that's the start. If you have a good running game, it opens up a lot of things for you. It makes it where a quarterback can dictate to the defense and not the defense dictate to him. I think it's going to be exciting to see.''
Manning sat out Denver's preseason opener at Seattle last week while longtime backup Brock Osweiler had the best performance of his prolonged apprenticeship.
Manning, forced to take some days off this summer, wants to work up a sweat in Houston - whether or not J.J. Watt is staring him down from scrimmage or the sideline.
''You always want to be out there and you want to play as long as you possibly can. Whenever they take you out, that's what they do. But you're trying to get ready to play a four-quarter game and get ready for a regular season game,'' Manning said.
Kubiak hasn't said how long Manning will play, only that ''he'll play quite a bit.''
Three of Manning's four new offensive linemen have never played in an NFL regular-season game, but Manning swears he's not worried.
''It doesn't affect me,'' Manning said. ''Those guys have worked hard. Obviously, they're going to gain experience throughout the course of the season. They'll continue to improve throughout the season. They've improved just during this training camp with the guys they've been working against every day.''
Manning will have only one of his two Pro Bowl receivers on the field with him. Emmanuel Sanders missed practice all week with a sore hamstring and will be held out. Demaryius Thomas, however, has hit his stride after missing offseason workouts before signing his big contract last month.
''There's being in shape and there's being in football shape,'' Manning said.
And Thomas finally graduated to the latter this week, flashing the athletic ability that earned him a five-year, $70 million contract.
''He's really turned it on this week,'' Manning said. ''To me, he looks like D.T. And I'm looking forward to getting out there with him.''
Notes: Tony Dungy said on the Dan Patrick Show on Thursday that a young Manning would only discuss specific plays and overall strategy in the hallway at Gillette Stadium, fearful that the Patriots had bugged the visitor's locker room. Manning responded by saying such talk is for retirement: ''When you stop playing you write a book,'' he said. ''I'm still playing, so I don't really talk about what goes on in the locker room. I won't write a book, by the way. So you won't find out what goes on in the locker room even after I stop playing.'' ... DE Kenny Anunike will miss 2-3 weeks after having his right knee scoped, Kubiak said. ... LB Brandon Marshall (foot) will also make his 2015 debut this weekend, but LB Danny Trevathan (knee) isn't ready for game action.
---
AP NFL website: www.pro32.ap.org and www.twitter.com/AP-NFL
---
Follow AP Pro Football Writer Arnie Melendrez Stapleton on Twitter: http://twitter.com/arniestapleton
---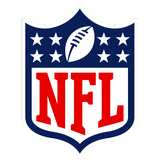 Get more from National Football League
Follow your favorites to get information about games, news and more
---