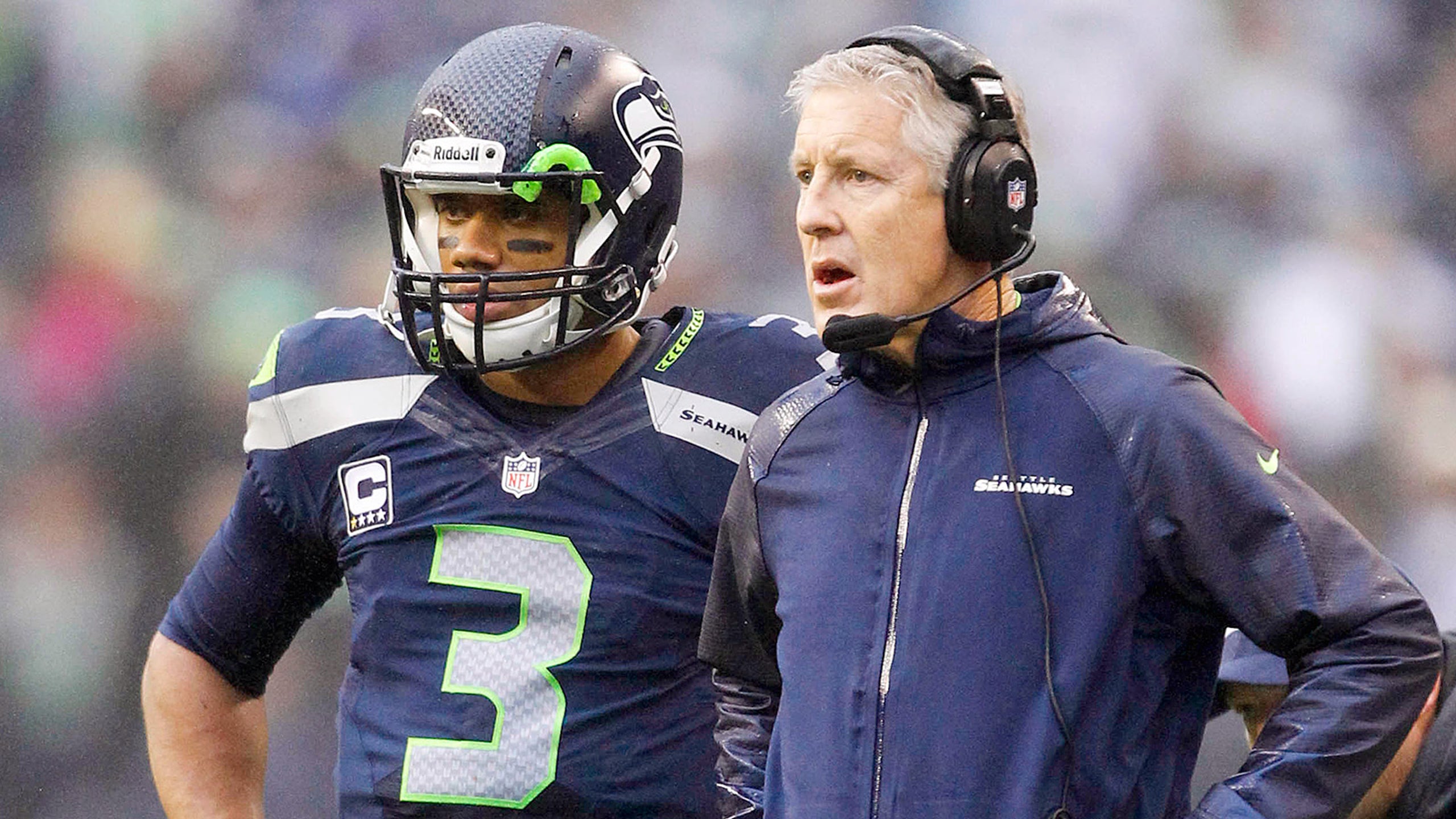 Pereira: Sorry, it has to be indisputable evidence to overturn
BY foxsports • December 22, 2013
In-dis-put-a-ble.
Not disputable or deniable; uncontestable. Indisputable evidence; unquestionably real, valid, or the like.
When in doubt, go with Webster.
It was never more evident than on a key play that took place in the Arizona-Seattle game Sunday on FOX.
Here was the situation: Seattle had the ball, first-and-10 at the Seattle 26-yard line with 2:06 left in the game. Arizona led 17-10. Seattle quarterback Russell Wilson attempted a pass to Doug Baldwin. The ball appeared to have bounced off Baldwin'€™s arm while he was going to the ground and then was intercepted by Karlos Dansby. Many were suggesting the ball hit the ground, but after a booth review, the play was upheld.
What is indisputable? Did the ball hit the ground? Did the ball bounce off his arm? What caused the rubber pellets to fly up? Was it the ball? Was it the elbow?
Many questions, but what'€™s the right answer? After many, many looks at replay, I thought the ball hit the ground and was incomplete.
But could I bet my life on it? No. I can'€™t. It'€™s not absolutely indisputable. It'€™s not something I look at the first time and say the call on the field is wrong. It'€™s not indisputable.
Questionable? Very.
Indisputable: No.
I'€™m not one that disagrees with decisions not to overturn calls when there is any question whatsoever.
So fans can be fired up and disagree, but in the end, if the officials make a decision on a close play not to overturn, I'€™m fine with that.
It was a point of emphasis by the league this week not to overturn calls unless there was absolutely indisputable evidence to do so, and I don'€™t think you had it here.
---
---