National Football League
National Football League
Patriots wise to hoard tight ends
Published
Jul. 29, 2013 1:00 a.m. ET

If there were light moments to be had during the first days of the New England Patriots' training camp these past few days, they primarily involved fan reactions to Tim Tebow's throws during practice — from heckles to mock cheers to laughs.
Otherwise, the only sort of humor found amid the glum tones of addressing the Aaron Hernandez fallout was the laughing-instead-of-crying approach Tom Brady and Bill Belichick took when asked about replacing Hernandez and possibly helping out the ailing Rob Gronkowski at tight end.
"Can you play? Do you have anything left?" Brady quipped to Steve Burton, a TV reporter in Boston whose father Ron played for the Boston Patriots. "Your dad was pretty good."
A day later, it was Belichick smiling about as widely as he's willing to do during a press conference when asked about players stepping up for Hernandez and Gronkowski.
"I don't want to say this is Wally Pipp and Lou Gehrig," he said, "but that's the classic story."
The grin on Belichick's face as he spoke revealed he doesn't believe he has a future Hall of Famer on the roster who is about to steal a role from Hernandez or Gronkowski and not surrender it for 2,130 games — or whatever the football equivalent of Gehrig's streak would be.
But that doesn't mean the Patriots' depth chart at tight end is bare. For a few years now, they've been stockpiling players at the position, often to the confusion of others like when they claimed Jake Ballard off waivers from the Giants last offseason. They had seemingly no use for a player coming off a serious knee injury, but that extra body is huge right now.
The Patriots will need Ballard and every one of their contributors at what has been a key position in their offense. Given their track records of success in the NFL, Ballard and Daniel Fells are the prime candidates to ease the loss of Hernandez and at least lighten the load on Gronkowski this season. The time frame on Gronkowski's return isn't clear, and even if he comes back, will he be 100 percent?
Even one of the guys ready to step in isn't entirely healthy. Ballard is still working his way back from knee surgery and admitted, "I don't know if I'll ever feel like I was" when he shocked even the Giants coaching staff in 2011 by catching 38 passes for 604 yards and four touchdowns, including a game-winner against the Patriots.
Which means, as far as receiving production goes, it might be Fells who gives the Pats the best chance for a complementary downfield threat to (a healthy) Gronkowski from the tight-end spot.
And that wouldn't surprise Fells' college coach, who has long been anticipating a breakout receiving season for his former pupil.
"He's one of those guys where, if he stays healthy, people are going to go, 'Wow, man, where's this guy been?'" former UC Davis head coach Bob Biggs told FOX Sports. "The talent has been there, but sometimes in the NFL you have to be in the right place at the right time so that you get an opportunity to showcase your skills. In the particular cases he's been in, (receiving) hasn't been the role of the tight end. With New England, it could potentially be."
To many, Fells is a blocking tight end. Biggs laughed at that designation because he remembers the skinny, 190-pound Fells who arrived on campus in 2001 and didn't have a body meant for moving NFL defenders out of the way. Fells was a wide receiver back then, though the course of his career changed when he quickly put on 30 pounds or so.
Fells became a tight end for UC Davis and could adequately plow Division II defenders. But as he entered the NFL, he still needed to learn how to block. Now, seven years into his NFL career, few remember he can catch the ball as well.
Biggs, who retired from coaching in 2011, has closely tracked Fells' career. He saw Fells catch 41 passes as a member of the Rams in 2010. He noticed how Fells' role as a receiver with the Denver Broncos a year later was limited by Tebow being the quarterback. And Biggs sees Fells' career average of 11.8 yards per catch (which is higher than Hernandez's 11.2 yards per reception, albeit from a smaller sample for Fells) and believes his former pupil is about to stun the NFL.
The two spoke about such a scenario recently at a wedding they both attended.
"He was excited about the opportunity to show he's more than just a blocker," Biggs said. "I think people will be pleasantly surprised because that's where his roots are. This isn't a guy that's gonna all of a sudden have to learn how to be a pass catcher."
How much of a pass catcher can he be this year?
"Three, four balls a game. And at the end of 10 games, he's got 30, 40 catches," Biggs said, putting Fells on a pace for 48 to 64 receptions. "And tight ends, when they catch the ball, they're averaging 12 to 14 yards per catch. The protection is going to be there, and he's got one of the great quarterbacks of all time who is extremely accurate, is tall and can see down the middle, so the tight ends become a big part of the offense. I think Danny fits that mold extremely well."
Belichick isn't giving away any secrets when it comes to his plan for replacing Hernandez and perhaps Gronkowski, whose recovery from back surgery is ongoing. Given the way the Patriots have rotated and varied personnel groupings in the past, and the way they've rolled out numerous formations and groupings early in training camp, expect a complex answer to the tight end situation this season. Some weeks, they'll run a lot of spread looks relying upon their depth at receiver. Other games, there could be plenty of multi-tight-end looks, as if nothing has changed.
It's the decision to stockpile tight ends, even when it didn't make sense to others — the team also had veterans Visanthe Schiancoe and Kellen Winslow on the roster last year — that has at least afforded the Patriots the possibility of sticking with a traditional offense.
Whether it's Fells, Ballard, Michael Hoomanawanui or a combination of all three that step up, the Patriots are still confident in their tight ends, even after all that has happened at the position.
And, hey, maybe that's why they're laughing and grinning.
"We'll see. Coach talks about your role being what you make of it," Brady said after his one-liner to Burton. "There are a lot of guys ... that are going to have an opportunity to come out and find a role for themselves. That competition plays out on the field. That's the best part, you can think of all these different ways that it could play out, but it's going to come down to who goes out and performs the best."
 
---
---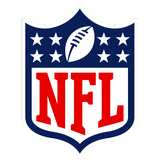 Get more from National Football League
Follow your favorites to get information about games, news and more
---