Patriots LB Dont'a Hightower recounts tornado that changed his life
October 29, 2015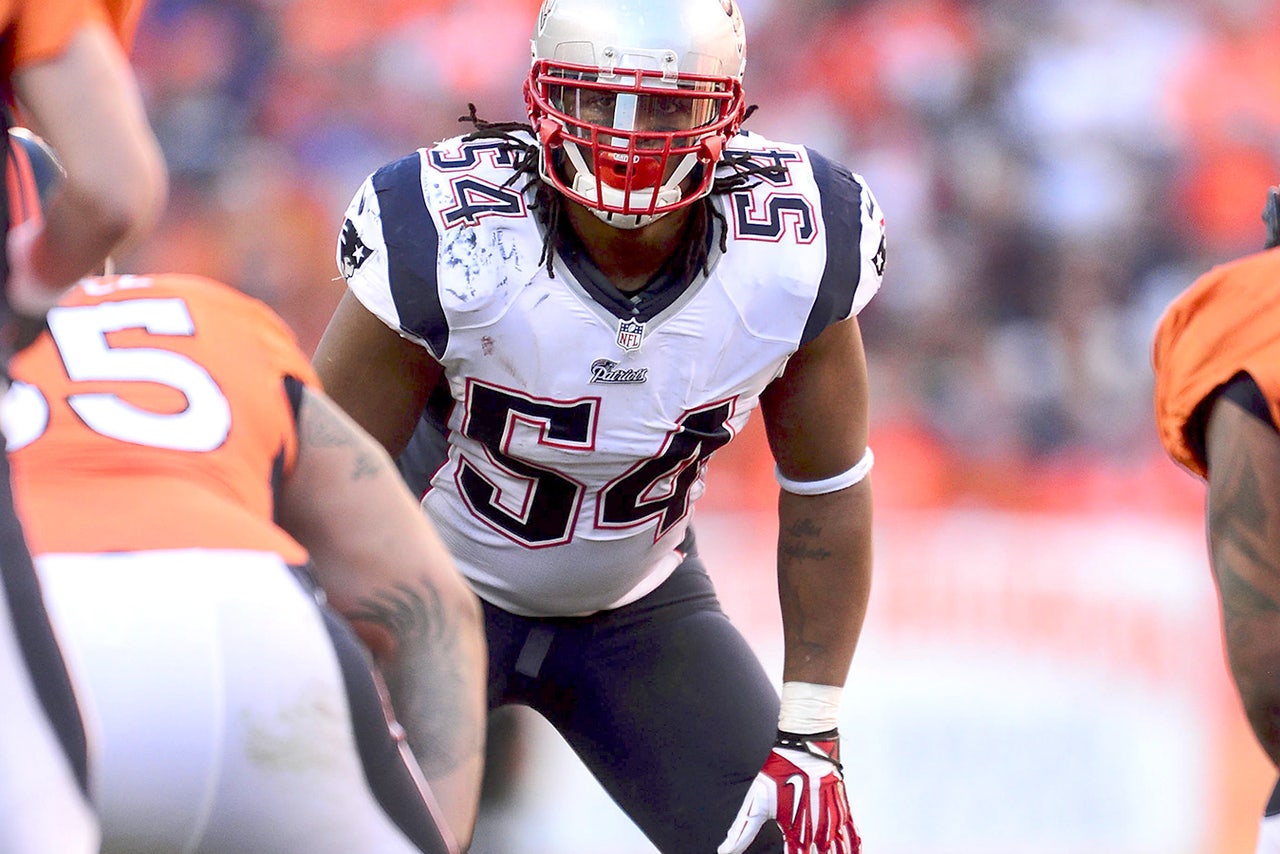 Dont'a Hightower came into the NFL as a first round pick in 2012 and has been a centerpiece of the New England Patriots' defense for the past four seasons. 
Before making millions in the NFL, though, Hightower was an All-American for the Alabama Crimson Tide. During his time at Alabama, he was forced to endure the horrific tornado that ripped through the state in 2011, and more specifically, the city of Tuscaloosa.
That very tornado changed Hightower's life, and created a special relationship with a friend who's had a big influence on him. Michael Williford, one of Hightower's closest friends in college, suffers from Gerstmann syndrome, a rare neurological disorder. According to WEEI, "Williford has difficulty writing (dysgraphia), performing arithmetic (dyscalculia), distinguishing the left from right (left-right disorientation) and seeing or feeling his fingers (finger agnosia)."
Attending college wasn't easy for Williford given his disorder, but having a friend like Hightower made it much easier. The two were roommates and survived the tornado together, and still remain friends to this day.
"If I needed a ride to class or could not open something someone would always be there to help me," Williford said via Ryan Hannable of WEEI. "No one would think less of me for asking. This means a lot."
Williford was one of the people to accompany Hightower in New York City for the NFL Draft in 2012, where Hightower heard his name called for the 25th overall pick.
"It was just a crazy experience just to go through that and for us to be able to get through it together," Hightower said. "To still have each other, I mean, there are times whenever we kind of talk about it and you can still kind of tell it freaks him out a little bit. For us to go though something like that, it can only make you stronger."
Even though Williford and Hightower have seen their lives go in different directions, they remain in contact with each other and talk several times a week. During the offseason and bye weeks, the two hang out as much as possible. Hightower even credits Williford for some of his success in the NFL.
"He really helped me out a lot," Hightower said. "Having a friend like him and we're still close now. We're actually trying to get him up here to a game. He really helped me out. His backstory, without trying to put out all his information, but he helped me. It's really inspirational. He drives me a lot more than a lot of people."
---
---