National Football League
National Football League
Patriots DBs wary of Ravens' long-ball potential
Published
Jan. 18, 2013 11:19 p.m. ET

The Patriots have cut down on the long completions they allowed early in the season. The Ravens keep making them.
On Sunday night, New England's progress will be tested against Baltimore's strong-armed Joe Flacco and his speedy receivers in the AFC championship game.
Patriots cornerback Aqib Talib saw just how dangerous the Ravens' deep passing attack can be in their 38-35, double-overtime win over the Denver Broncos in last Saturday's divisional playoff game.
''That game summed it up, man,'' he said. ''They started the game taking shots and they ended the game taking shots. So that's what you're going to do against guys like that, play that deep ball.''
On the Ravens' second series against the Broncos, Flacco threw a 59-yard touchdown pass to Torrey Smith. On their last series of regulation, he heaved a 70-yard score to Jacoby Jones with 31 seconds left.
That was the Ravens' longest completion of a season in which Flacco keeps connecting with targets far downfield. He has completed passes to receivers 13 times on gains of 40 yards or more. The Patriots, meanwhile, had just five completions to receivers that picked up that distance - and two were caught by players now on injured reserve.
''We can't allow them to just throw the ball over our heads,'' safety Devin McCourty said. ''The biggest thing is understanding how strong Flacco's arm is because I think we already know how fast some of the receivers are over there. So it's just being aware and making plays down the field.''
They Patriots (13-4) didn't do that very well in the first half of the season. They allowed 21 completions that gained at least 25 yards in their first eight games. A season-high five came in a 31-30 loss to the Ravens in Week 3.
They lowered that to 15 in their last eight regular-season games. Talib, who played in the last seven after being acquired from the Tampa Bay Buccaneers, helped.
''He's a good football player, good teammate,'' coach Bill Belichick said. ''He's very well respected because of his professionalism. He studies hard and prepares well. He's tough. He competes well, both in practice and on Sundays. Smart kid. I like him. The team likes him. He's a good guy to be around.''
His addition allowed the Patriots to move McCourty from cornerback, where he struggled at times, to safety, where he's solidified the secondary.
But the Ravens (12-6) have hurt teams with the long ball all season - from their very first offensive play. That was a 52-yard completion from Flacco to Smith that started a 44-13 rout of the Cincinnati Bengals.
''One of (Smith's) biggest strengths is his speed,'' McCourty said. ''If you give him a step or two, it will turn into three or four. You just have to be aware of how fast he is.''
Two weeks later against the Patriots, Smith caught passes of 38, 32 and 25 yards, Jones had receptions of a 41 and 24 yards and Anquan Boldin added a 24-yarder. And in the final minute, McCourty was penalized for defensive pass interference, moving the ball 27 yards to the Patriots 7-yard line. Two plays later, Justin Tucker's 27-yard field goal gave the Ravens a 31-30 win as time expired.
Flacco will be facing the Patriots for the third time in the postseason and sixth time overall. So he knows how Belichick likes to defend Baltimore's passing game.
''They're going to probably come up and put pressure on our receivers,'' Flacco said. ''They always, throughout the years, like to get up and not allow our tight ends and our inside guys to get off the ball very well and play over the top of the outside guys.
''We'll see if they match (cornerbacks) on Torrey or Anquan or anything like that. I think they've let up some yards in that area, but at the same time, they do a good job of playing very well and playing some man (coverage) underneath.''
As usual, Belichick is sure to change some defensive tactics and show Flacco something he hasn't seen from the Patriots.
Whatever that is, he'll still have Smith, Boldin and Jones to run under his deep throws.
''They have some great receivers over there, guys with speed,'' Patriots safety Steve Gregory said. ''Flacco has a big arm. He makes good decisions with the football. So they have the ability to beat you in many ways and, definitely, over the top is one of them.''
Flacco had 40 completions of at least 25 yards, tying Denver's Peyton Manning for the most in the NFL this season.
Smith caught six of at least 40 yards, Jones did it four times and Boldin three. Even the tight ends got into the act with Dennis Pitta scoring on a 61-yard pass play and Ed Dickson making a 40-yard snare.
So when Belichick was asked if the Ravens throw the ball deep as well as any team the Patriots have faced, he answered simply and quickly:
''Yes.''
---
Online: http://pro32.ap.org/poll and http://twitter.com/AP-NFL
---
---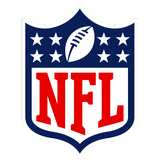 Get more from National Football League
Follow your favorites to get information about games, news and more
---