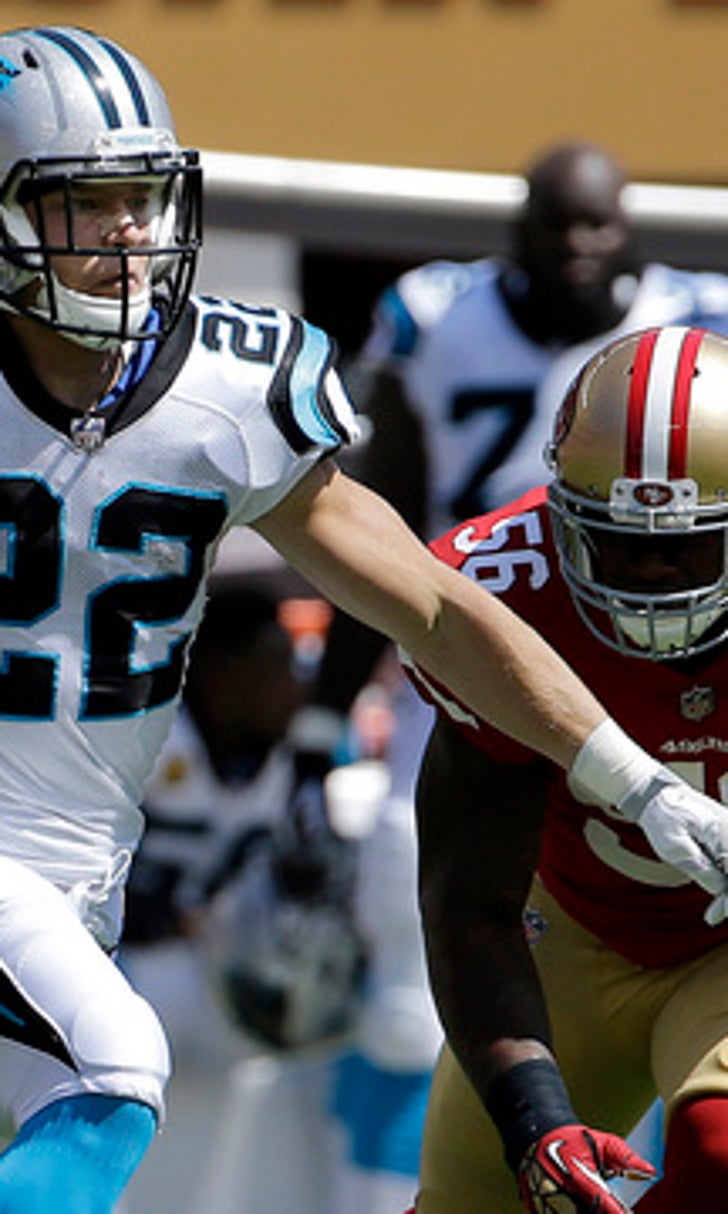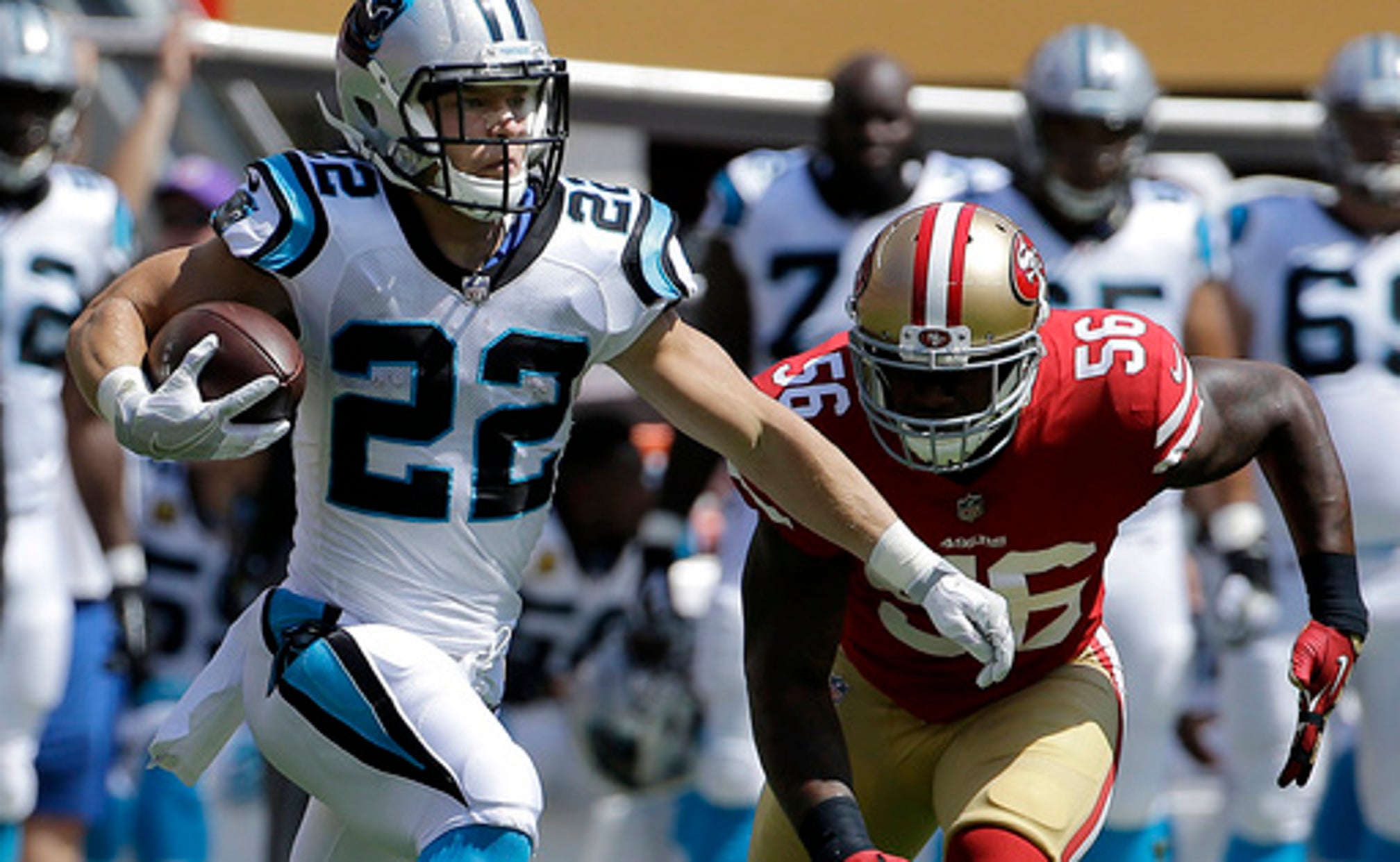 Panthers quickly take advantage of 'new toy' McCaffrey
BY AP • September 11, 2017
CHARLOTTE, N.C. (AP) Ron Rivera felt like a kid on Christmas morning again when the Panthers took the field to play the San Francisco 49ers in the regular season opener.
After months of waiting, he was finally was getting a chance to play with his new toy: rookie running back Christian McCaffrey.
''You open up the box and there is what you hoped for,'' Rivera said at a press conference Monday. ''You also have to be wise and smart about when you play with it, and when you don't, because you don't want to wear the batteries out and you don't want to break it. You want to utilize it and have fun with it.''
The Panthers had plenty of fun all day, dominating the 49ers 23-3 earning their first win with the help of the team's first-round draft pick.
It became pretty apparent early on Sunday the Panthers plan to lean heavily on McCaffrey this season.
He started alongside veteran running back Jonathan Stewart and played 70 percent (47 of 67) of the offensive snaps. He carried 13 times for 47 yards, caught five passes for 38 yards and returned three punts for 2 yards in Carolina's 23-3 win. Those numbers aren't gaudy by any means, but it doesn't completely tell the story.
McCaffrey's mere presence on the field not only gave quarterback Cam Newton a much-needed safety valve, but also opened things up for others players.
That was never more evident than in the third quarter when McCaffrey drew two defenders to his side of the field on a pass play, allowing Stewart to work underneath the coverage and score on a 9-yard TD reception from Newton .
''He's an explosive type player and he has great quicks and football savvy,'' Rivera said. ''You also see sometimes where even when you don't give him the ball you see the benefits of having him on the field. ... Those are the things he helps creates for his teammates and I think as (opponents) recognize it and see there are things they have to do to handle him I think it will open up more things for his teammates.''
Along with the backfield, McCaffrey also lined up in the slot and out wide as offensive coordinator Mike Shula gave teams plenty to prepare for in the coming weeks.
''He's just so much fun to watch,'' Shula said. ''You can do different things with him. He's so smart and so instinctive. He's just scratching the surface.''
McCaffrey saw more action than Stewart in the pivotal first half in which the Panthers opened a 13-0 lead.
''We talked in the offseason a lot about teams trying to take away Greg (Olsen) or Kelvin (Benjamin),'' Shula said. ''So if they do that then we feel like he can be a guy who gets some matchups underneath in shorter areas or if teams are playing soft zones then you can give him the ball in space. I think with him being a factor like that it will be helpful for Cam but also those other guys.''
McCaffrey wasn't perfect by any means.
He was stripped of the ball after reversing directions and fumbled.
''It happens, but it can't happen,'' McCaffrey said after the game. ''I tried to cover it up but the guy made a good play. Coming back, you've got to respond.''
He did just that.
He and Stewart helped the Panthers run nearly nine minutes off the clock to close out the game with a lengthy fourth quarter drive. Rivera said moving forward he hopes to get both backs about 14 to 18 touches per game on offense.
''There were a lot of good things we did with Christian,'' Rivera said. ''We know he can be a big part of what we do offensively. There are a lot of things we can do with him.''
NOTES: The Panthers reached injury settlements and cut ties with WR Brenton Bersin, C-G Gino Gradkowski, OG Chris Scott and S LJ McCray on Monday. All four had been on injured reserve.
---
For more NFL coverage: http://www.pro32.ap.org and http://www.twitter.com/AP-NFL.
---
---