National Football League
National Football League
Pamphilon says video release within rights
Published
Apr. 7, 2012 1:00 a.m. ET

Filmmaker Sean Pamphilon said he was within his contractual rights to go public with his recording of former Saints defensive coordinator Gregg Williams urging his players to injure top 49ers.
Pamphilon was afforded behind-the-scenes access to the team last season through his partnership with Steve Gleason, who he was filming for a documentary on the former Saints special teams player's struggle with ALS.
Gleason subsequently criticized Pamphilon for breaking his and the team's trust. He said their project was for private purposes only and he had not authorized the release of the now-infamous clip on the filmmaker's personal website.
"Sean Pamphilon and I have an agreement that all recordings ultimately belong to me and my family. Nothing can be released without my explicit approval," Gleason said.
But Pamphilon said the four-page contract the pair agreed does not prevent either party releasing audio or video footage. "We do have a production agreement that I followed," Pamphilon told Yahoo! Sports.
The timing of the release coincided with the Saints staff's appeal of the hefty suspensions handed down by the NFL in the wake of the bounty program scandal. The team is still awaiting NFL Commissioner Roger Goodell's ruling after video conference hearings Thursday.
Pamphilon said Gleason should have no reason to keep the recording of the damning speech, which Williams delivered at the team's hotel on the eve of January's playoff game, out of the public domain.
"I can't understand why Steve would think it's in his best interest to prevent me from telling the truth about Gregg Williams," Pamphilon said, adding that he received no money for releasing the clip.
Gleason said he consented to a project to generate a "video journal library, documenting my thoughts on life to pass on to" his son, Rivers, who was born last October. Pamphilon contests that the footage also would be used for a feature documentary.
Pamphilon said he was aware that Gleason and his wife Michel were "opposed" to releasing the clip, but said a friend who both sides had nominated as a third party to "mediate" on the matter had sided with the filmmaker.
"When I received a call from this person saying to release the audio 'the sooner the better,' I did just that," he said.
Pamphilon previously said he was compelled to make the tape public because of the bounty scandal, and because of his concern that violent play would filter down to youth football.
---
---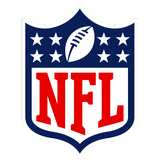 Get more from National Football League
Follow your favorites to get information about games, news and more
---