Packers' Ty Montgomery explains why he'd rather play RB than WR
BY Cameron DaSilva • May 31, 2017
The Green Bay Packers opted to let Eddie Lacy walk in free agency, opening up a void at running back for 2017. It's been a troublesome position for Green Bay the past two years, largely due to Lacy's weight issues and injury concerns.

Now, with Lacy gone, it's up to Ty Montgomery to handle the load. He's continuing his transition from wide receiver to running back this season, which isn't a switch many players have made in the past. Given the wear and tear running backs endure, it's a surprising one, but it's also one that'll likely lead to increased playing time and touches.

Montgomery explained why he's happier carrying the ball out of the backfield than he is playing wide receiver, and his reasoning is fairly simple.

"Do I want to play in the NFL for a longer period of time and not be as happy because I'm not having the amount of success that I'd like to have?" Montgomery said, via ESPN. "And if running back gives me that, then I'd rather play 6-8 years in the league and having a successful career and having a lot of fun doing it and not always battling to be somebody's fourth, fifth or sixth receiver, even if it meant a 10-12 year career."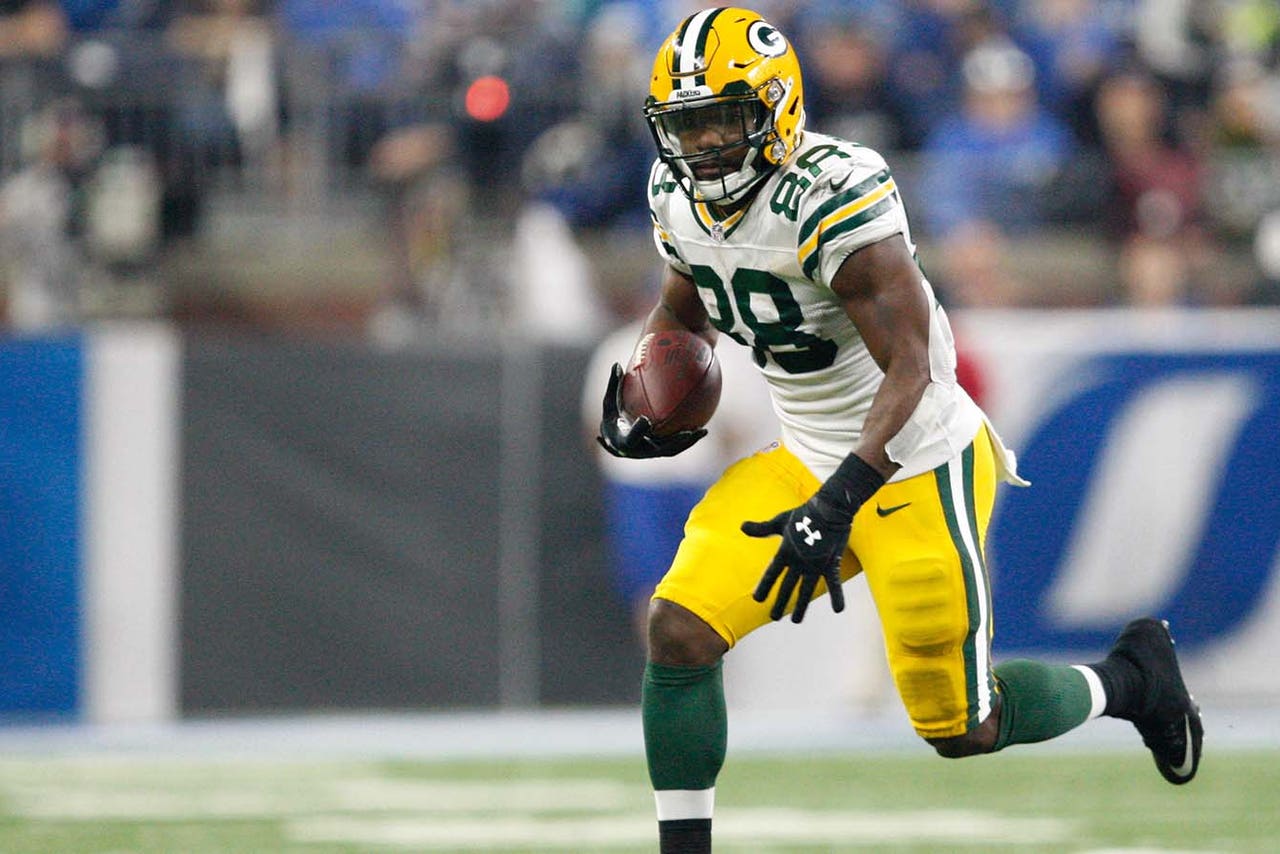 Montgomery's playing time did increase in 2016 despite only being a part-time player for much of the season. He played 391 snaps compared to just 242 in 2015. Granted, he was injured for much of the season two years ago, but his touches per game dramatically increased regardless.

Essentially, it came down to Montgomery choosing to be a more productive and involved player for a potentially shorter period of time, rather than being the Packers' fourth or fifth receiver for longer.

"So, would I rather be trying to be someone's No. 1 running back than being somebody's fourth, fifth or sixth receiver?" he continued. "Would I rather be trying to make someone's team as a fourth, fifth, sixth receiver and potentially not making as much money as I could if I played 6-8 years in the league and have the potential to make the amount of money I could at the running back position? It all came down to quality over quantity, and I want the quality of years to be what I want."
---
---