National Football League
National Football League
Packers know they're the hunted now
Published
Sep. 7, 2011 1:00 a.m. ET

In a region where bagging deer is a way of life, "Hunting for XVI" has become a nifty Super Bowl slogan for the 2011 Green Bay Packers.
But before devout Cheeseheads venture to buy team paraphernalia bearing that motto, they should know this: The Packers were better able to focus on their goal by not being around town during the NFL lockout.
Nothing personal. But if the Packers had conducted offseason workouts in Green Bay, the club would have experienced a much more difficult time doing what is a struggle for every defending Super Bowl champion trying to repeat: leaving the past behind.
"In a way, I think that was a blessing in disguise," Packers quarterback Aaron Rodgers told FOXSports.com after Tuesday's practice. "We didn't have to keep reliving the 2010 season. It would have been fun for a time, but this team is about moving forward and new challenges."
For their predecessors, that was easier said than done.
The New Orleans Saints, who open the regular season Thursday night at Green Bay, know all too well about trying to guard against the complacency that can infiltrate a locker room after winning an NFL championship.
As much as that franchise commemorated its first Super Bowl victory last offseason with participation in Mardi Gras parades and the like, most fans continued to revel as the Saints were preparing to win another. The back-slapping continued throughout the offseason as Saints players remained in the city for workouts, OTAs, minicamps and the like.
The Packers didn't have to deal with those distractions for two reasons: A) Players weren't allowed to report for work, and B) it's believed no one besides right tackle Brian Bulaga lives here year-round anyway.
"They're still excited about it," Bulaga said of the locals. "Anywhere you would go, everyone would be congratulating you even four months past it.
"Our fans, they're going to talk about it forever. That's fine. But as a team, we need to move on and get past that. I think we are."
They had better be.
"We've been fielding a few questions about whether we feel we've been slighted being the Super Bowl champions with all the talk of the lockout," Packers linebacker Clay Matthews told FOXSports.com. "But I think it's perfect. We won the game. We got our 15 minutes of fame and now we're on to a new year.
"That's the great thing about it. There are 32 teams who want another shot at this and we get to do it again. That's fun."
Another issue the NFL kingpin must deal with: Every opponent will use Green Bay's Super Bowl pedigree as a motivational ploy. That's why Packers coach Mike McCarthy has tried to instill what he describes as a "hunter vs. hunter" mentality since players reported for training camp.
"You can't allow yourself to be hunted," said McCarthy, who enjoys the benefit of returning most of the same roster as last season. "That's truly the message. Frankly, if other teams didn't play us to their full capability, it's their fault."
Even with how sound the team has looked during preseason games, Matthews knows Packers players will be second-guessed for how they handled the offseason if they fail to bring home another Lombardi Trophy. In New Orleans, 40-plus Saints gathered under the auspices of quarterback Drew Brees for player-run workouts.
The only known such workout for Packers players was an offensive line summit organized by center Scott Wells. The biggest gathering was a Super Bowl ring presentation in June.
However, Matthews believes the time away was beneficial. And McCarthy was pleased with his players' physical conditioning when they returned. He also said Green Bay's offense, defense and special teams hit every goal set during the preseason. Rodgers was especially sharp, completing 78.7 percent of his passes for 395 yards and four touchdowns with zero interceptions.
"I know we caught a lot off heat for not having offseason workouts, but you can go look at (Rodgers) out there on the field and he's throwing it better than anyone out there right now," said Matthews, who spent his offseason in mixed martial arts training with FOXSports.com NFL insider Jay Glazer. "You can look at the receivers and the connection they have with him. On defense with the play-calling and whatnot, it looks like we haven't skipped a beat. Everyone looks good.
"If anything, we look a lot better than in years prior because we got to focus strictly on training and not having the distractions of a normal offseason."
Rodgers also likes where his team is but remains curious about its makeup under pressure.
"I just want to see us get back to that feel we had those last six games (in 2010)," Rodgers said, referring to the late-season surge in which Green Bay won three consecutive road playoff games as a No. 6 seed. "That's the thing that starts afresh every season. You don't start with that momentum. It's not just something where, 'Oh, we got that feeling back.'
"We need that, that expectation to win. We've won a championship. That's done. We need to find out how to get this team best motivated and inspired to play the kind of football we ended last season with."
The hunt is on.
---
---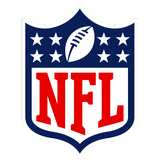 Get more from National Football League
Follow your favorites to get information about games, news and more
---