National Football League
National Football League
Pack QB Rodgers sits out practice, status unclear
Published
Dec. 15, 2010 10:30 p.m. ET

Aaron Rodgers hasn't returned to practice for the Green Bay Packers, and he might sit out the rest of the week. As of Wednesday, he hadn't even been cleared to attend meetings or watch game film.
And Rodgers' recovery from his second concussion of the season is only one of the problems facing the Green Bay Packers going into Sunday night's game at New England.
The Packers looked like a lock to make the playoffs a few weeks ago, but last Sunday's surprising 7-3 loss at Detroit has put their postseason hopes in jeopardy. Meanwhile, a season filled with significant injuries keeps getting worse: defensive end Cullen Jenkins is set to miss his second straight game because of a calf injury, and the Packers might be down to a third-string outside linebacker for a road game against the hottest offense in football.
Is their season about to slip away?
''I'm not discouraged, because we've still got an opportunity,'' cornerback Charles Woodson said. ''As long as you've got an opportunity, you control it. We've got a big game, and it's a game we feel like we can win - and we've got to win.''
At this point, it looks like they'll have to do so without their quarterback.
Rodgers did not practice Wednesday after sustaining a concussion in the second quarter of Sunday's loss. He also sustained a concussion in an Oct. 10 loss at Washington and played against Miami the following week.
Packers coach Mike McCarthy said Rodgers would not practice Thursday, and there is a ''slim-to-none chance'' he will practice Friday before a final decision on his status is made Saturday.
''We understand the importance of the quarterback position, but this is about Aaron Rodgers, first, No. 1, being healthy,'' McCarthy said. ''And then after that we'll make a decision on whether he'll play or not.''
As of Wednesday, McCarthy said Rodgers wasn't cleared to attend meetings or watch game film; for concussion patients, exposure to electronic screens and lights often is limited because it can make symptoms worse and prolong their recovery time.
''He did not participate in any meetings,'' McCarthy said. ''There are several restrictions and guidelines that the medical process recommends, and we definitely adhere to those.''
McCarthy said the idea that the Packers' playoff hopes would be in trouble with a loss to the Patriots won't figure into their decision on Rodgers' status.
''We're not going to make a decision medically off of one game,'' he said. ''Everybody knows this is an important game and our opponent is a very good opponent. So this is clearly a medical decision in Aaron's best interest. Once we pass that hurdle and that decision is made that he is healthy, then we'll talk about Aaron Rodgers as part of what is the best football decision.''
Backup Matt Flynn took the majority of snaps in Wednesday's practice, with practice squad quarterback Graham Harrell also getting some work.
Flynn, a seventh-round pick out of LSU in 2008, played OK in relief of Rodgers on Sunday - although he threw an interception in the red zone and couldn't finish off a late-game drive with a chance to win the game.
He said he's preparing this week as if he's going to start.
''I feel good about it,'' he said. ''It was a good day at practice today and I'm excited. I'm just going to go through the week like I'm definitely going to be playing. Hopefully, Aaron can get back, but I'm just going to go in there like I'm going to be playing and prepare like it.''
Flynn said he saw Rodgers on Wednesday morning.
''He seemed fine,'' Rodgers said. ''I don't really know the symptoms or whatever's going on but I saw him this morning and he seemed fine. We had a conversation, just a normal conversation.''
While Rodgers' status remains iffy, the Packers ruled Jenkins out for Sunday and outside linebacker Frank Zombo isn't likely to play because of a knee sprain. Zombo, an undrafted rookie free agent, took over as the starter after a season-ending injury to Brad Jones.
Now the job might go to Erik Walden, who was released by Miami in September and signed with the Packers in October.
Left guard Daryn Colledge may return to practice Thursday after spraining his knee, and Clay Matthews remains limited in practice because of a lingering shin injury.
It's just the latest batch of injury issues for a team that has 13 players on injured reserve, and now must find a way to beat the Patriots.
''We feel that there's no room for error,'' cornerback Tramon Williams said. ''Obviously, we've got to come out and play our best football. We haven't done that the past couple of weeks. But it's the NFL. It's a new week. You show up a different team every week and hopefully we'll come out and put a complete game on display.''
---
---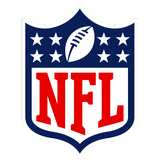 Get more from National Football League
Follow your favorites to get information about games, news and more
---