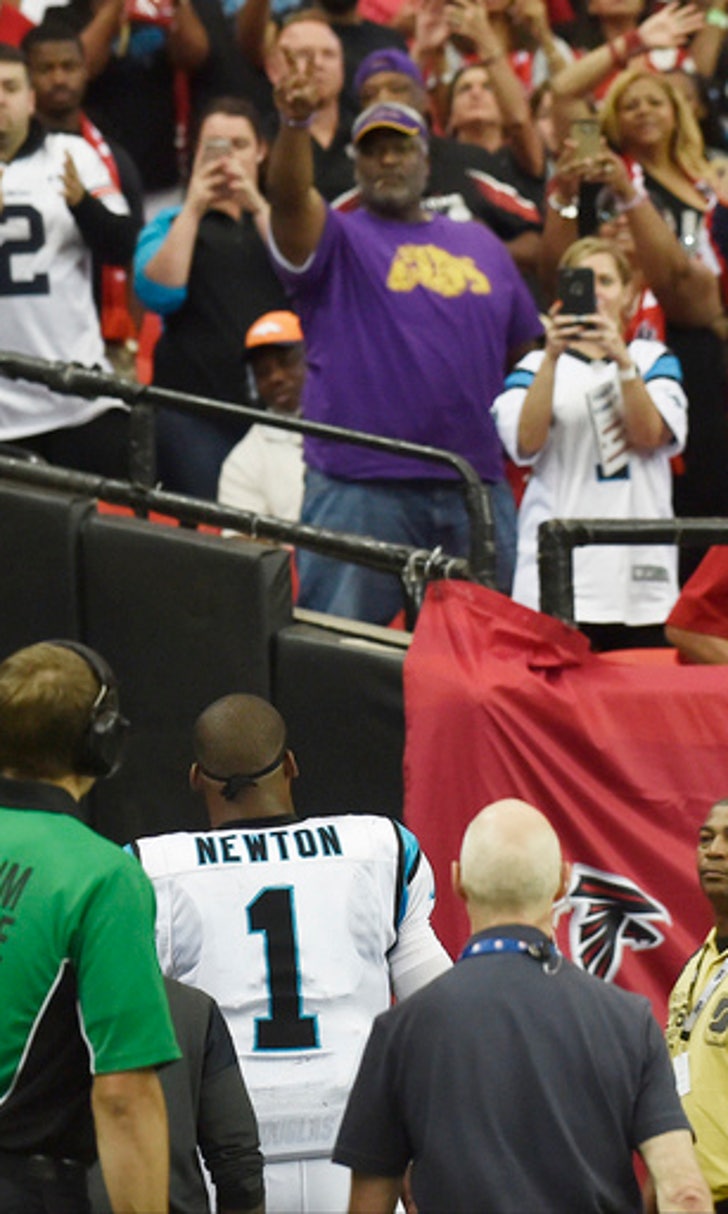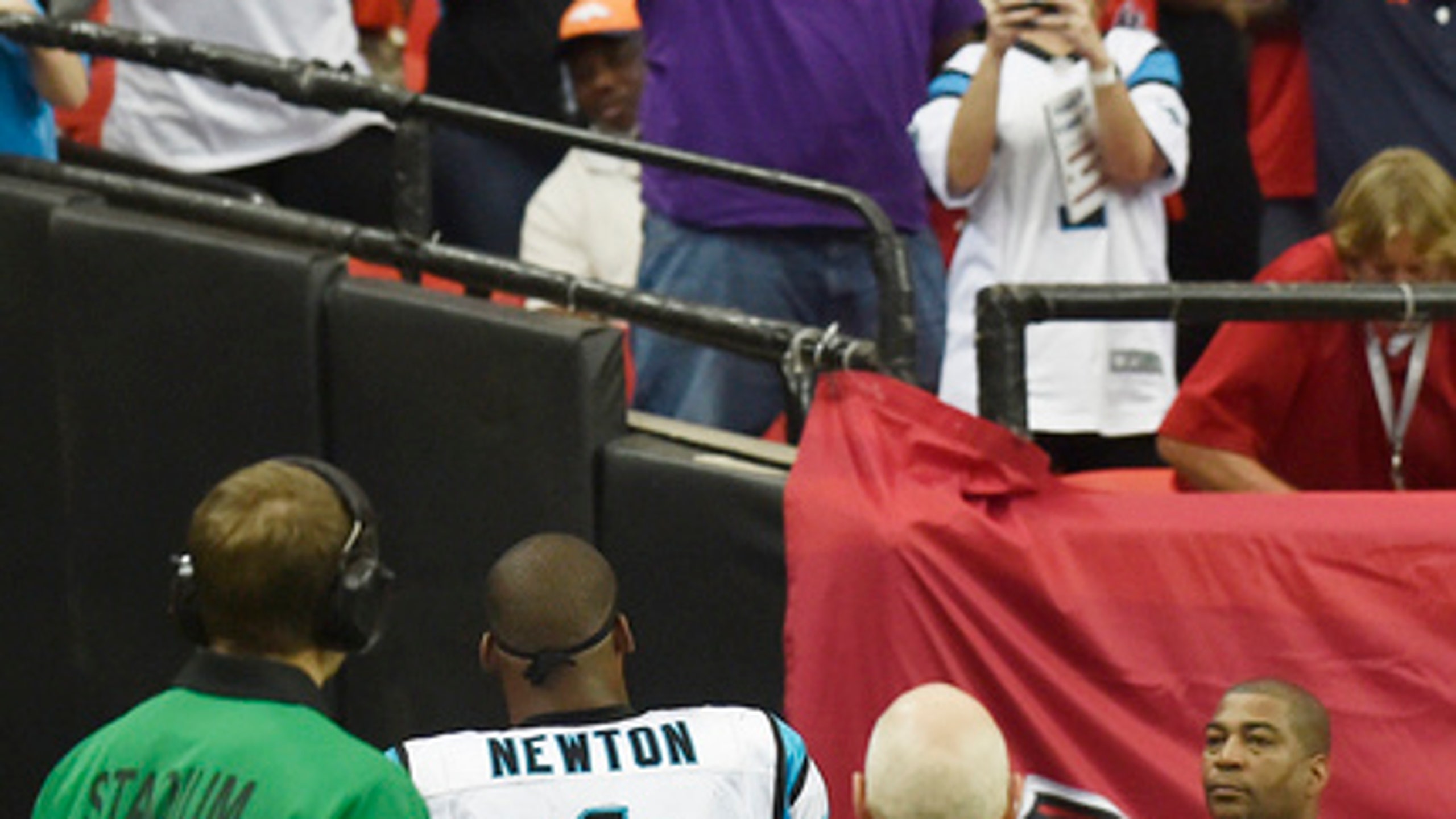 Overreactions: Panthers headed for a first-to-worst season
BY foxsports • October 4, 2016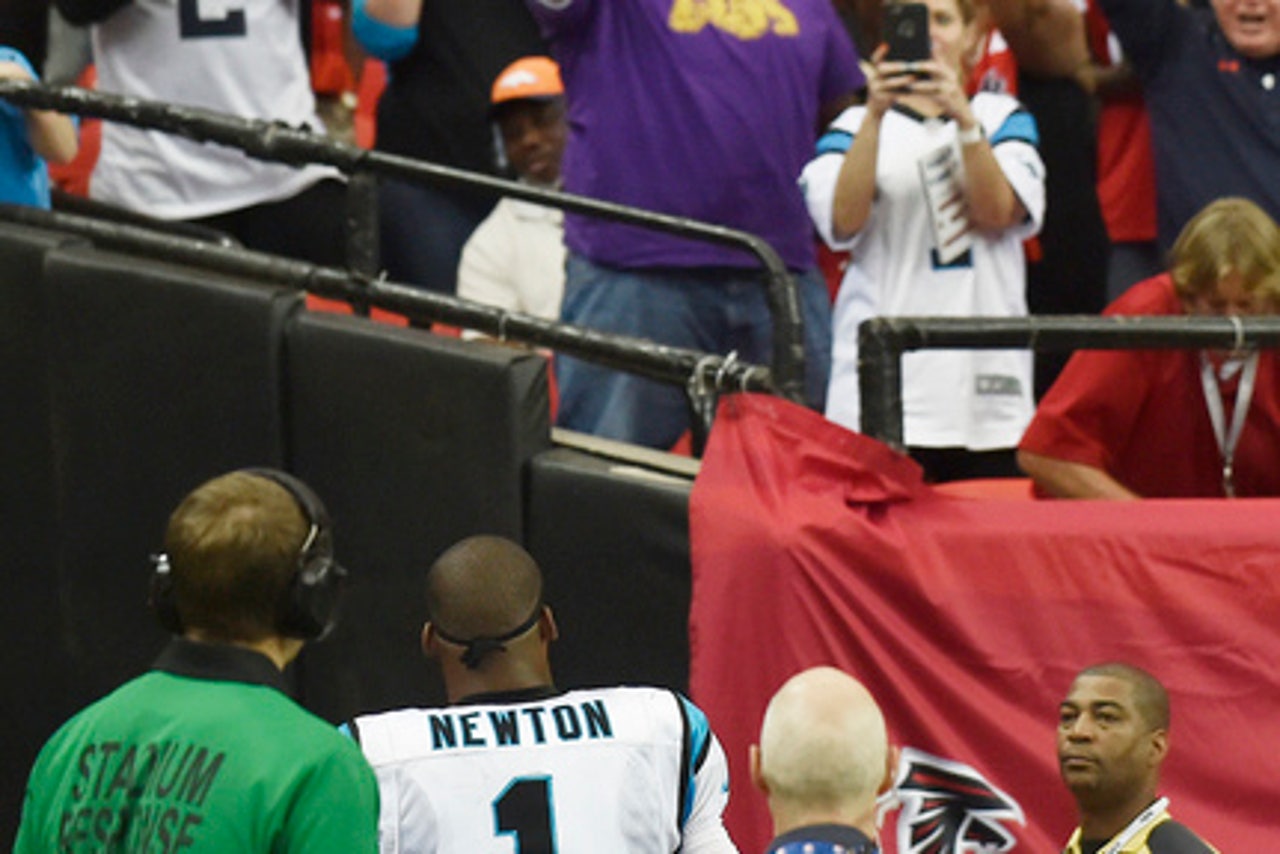 Look out, Browns. The Panthers will challenge for the No. 1 pick in next year's draft.
Cam Newton has a concussion, the secondary is awful and the defending NFC champions are 1-3. They've already lost more games than in 2015 when they were 17-2.
They must be finished. Right?
Take it easy.
The season is only one-quarter over and Derek Anderson is a solid backup. The Falcons (3-1) are playing well, but their defense is suspect so the NFC South isn't out of reach.
Carolina hosts Tampa Bay (1-3) next Monday night and visits New Orleans (1-3) the following week, so they could be even by their bye week.
Here are other overreactions following Week 4:
OVERREACTION: Matt Ryan to Julio Jones is the greatest QB-WR combo in NFL history. Ryan threw for 503 yards, including 300 to Jones in a 48-33 win over the Panthers.
REALISTIC REACTION: Montana-Rice. Manning-Harrison. Young-Rice. Just to name a few.
---
OVERREACTION: The Raiders will end their playoff drought. A 28-27 win at Baltimore has Oakland (3-1) off to its best start since winning the AFC championship in 2002.
REALISTIC REACTION: They have two wins by one point. They're that close to being 1-3.
---
OVERREACTION: Andrew Luck is overrated. Luck and the Colts are off to a 1-3 start after going 8-8 last year.
REALISTIC REACTION: A poor offensive line is hurting Luck. He's been sacked 15 times and is on pace to be hit nearly 200 times this season.
---
OVERREACTION: Pittsburgh's 34-3 loss to the Eagles was a blessing in disguise. They rebounded nicely with a 43-14 win over Kansas City.
REALISTIC REACTION: They're a legitimate contender in the AFC and certainly not as bad as the loss to Philadelphia indicated, but a 31-point loss is never anything to remember fondly.
---
OVERREACTION: The Ravens are a fluke. After beating teams that were 1-8 through the first three weeks, they lost their first tough test to Oakland.
REALISTIC REACTION: You can only beat the teams on your schedule. They'll be in the mix in the AFC North.
---
OVERREACTION: Chip Kelly will be the first coach fired. The 49ers have lost three straight after opening the season with a shutout win over the Rams.
REALISTIC REACTION: Kelly signed a four-year deal worth $24 million. A 1-15 season might not cost him his job.
---
OVERREACTION: Sam Bradford and the Vikings are headed to the Super Bowl. A 24-10 win over the Giants has them off to a 4-0 start.
REALISTIC REACTION: They don't have Adrian Peterson. That still can hurt them in the long run.
---
AP NFL website: www.pro32.ap.org and www.twitter.com/AP-NFL
---
Follow Rob Maaddi on Twitter: https://twitter.com/AP-RobMaaddi
---
---