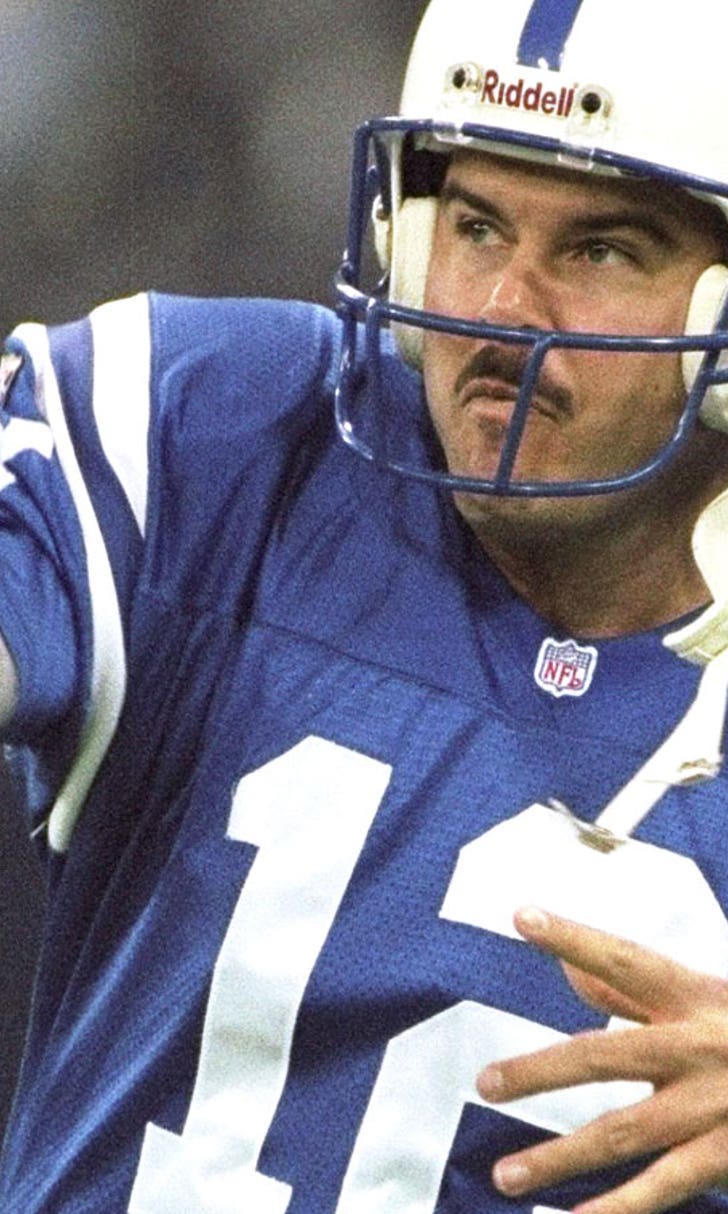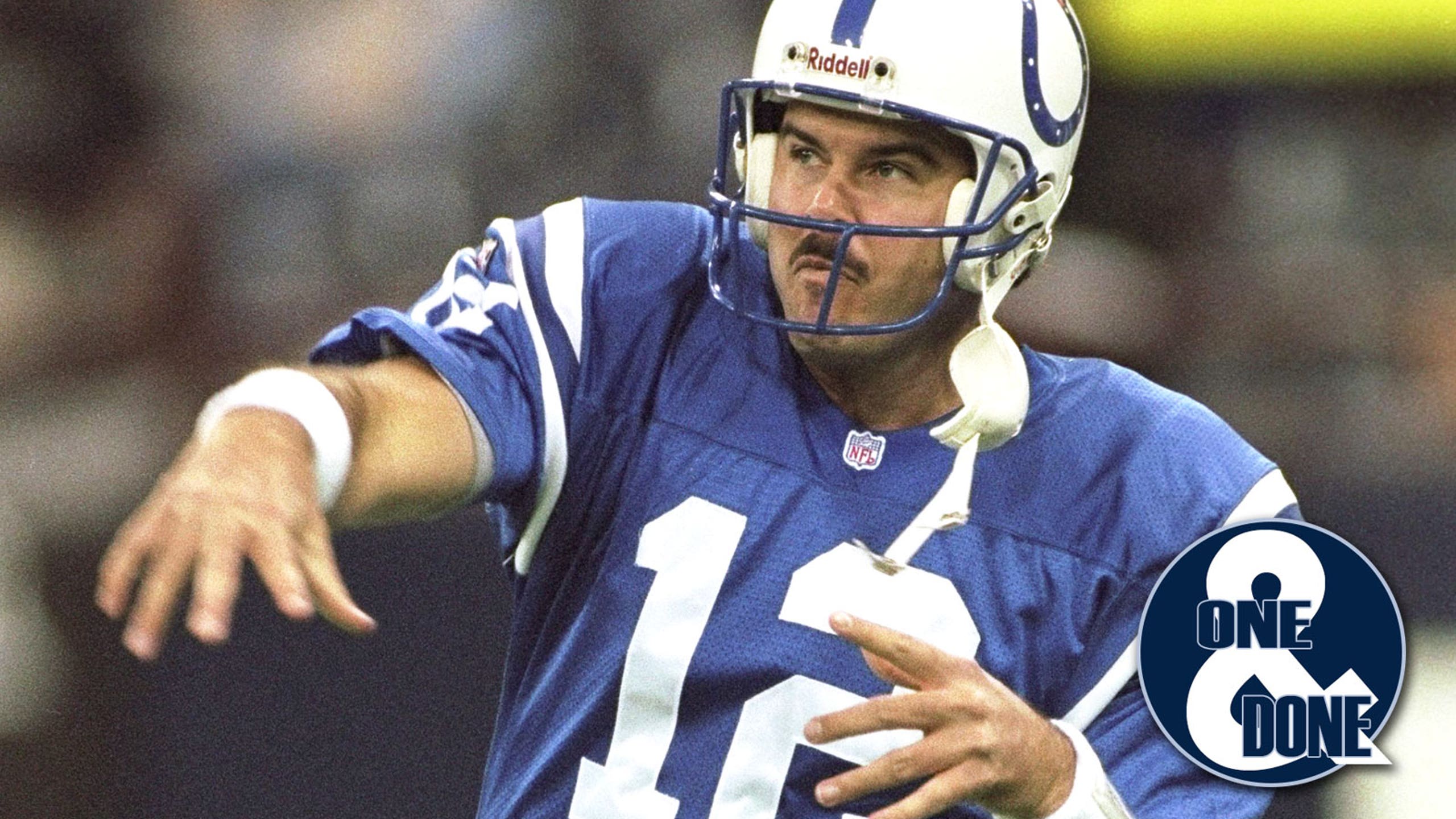 One & Done: Kerwin Bell's 'perfect' game
BY Sam Gardner • June 9, 2015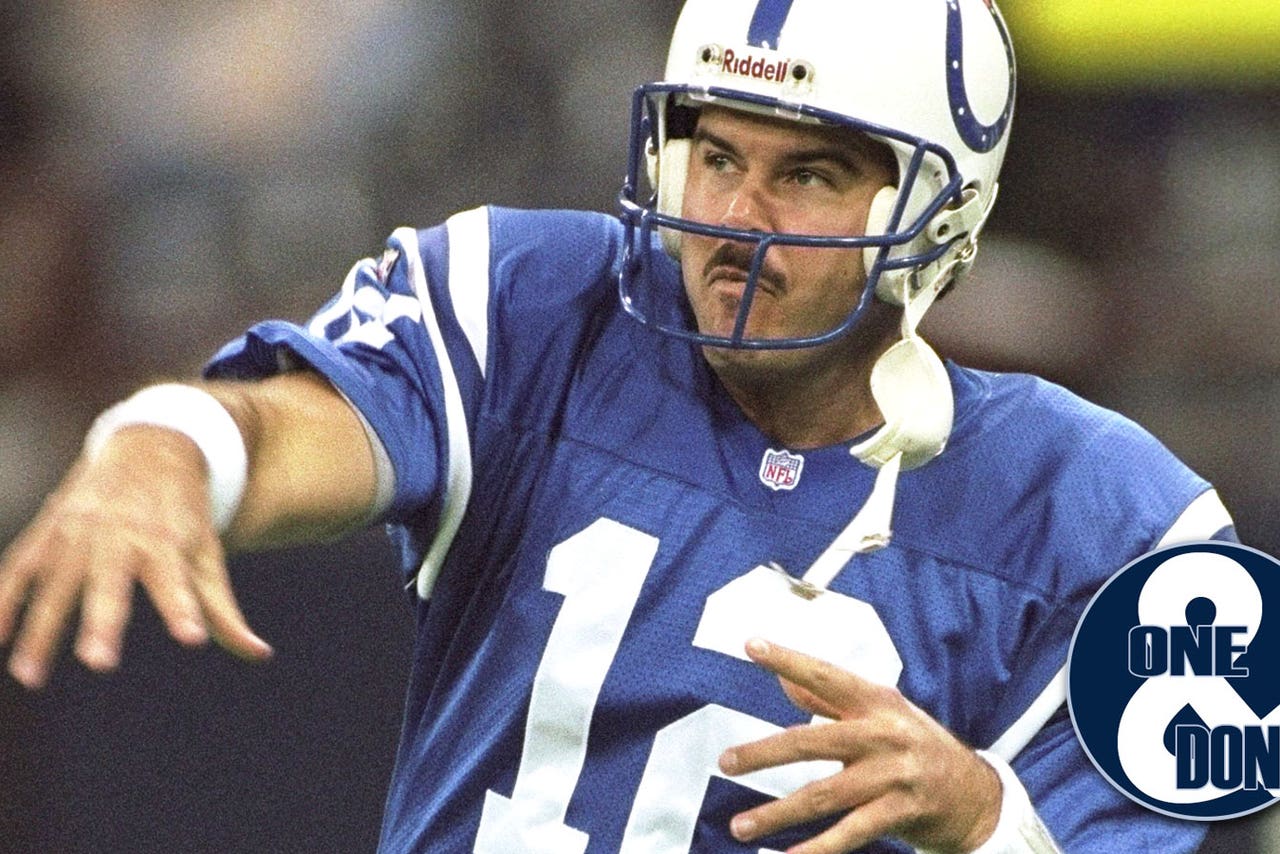 In the world of sports, athletes often dedicate their entire lives to reaching the pinnacle of their profession, but for many, life at the top can be short-lived. Sometimes all a player gets to experience at the highest level is one minute on the court, one trip to the plate, one shot on goal or one checkered flag, but more often than not, that fleeting moment in the spotlight is a story all its own. This is One and Done, a FOX Sports series profiling athletes, their paths to success and the stories behind some of sports' most ephemeral brushes with glory.
Kerwin Bell would be the first person to describe his playing days as unremarkable, but when people give the Jacksonville University head coach a hard time about the decade-plus he spent as a pro quarterback --€" a span that included one NFL appearance that came eight years after his final college game --€" he's always got the perfect drop-the-mic reply at the ready.
"I always tell people now that there are two things to note about my career," the 49-year-old Bell told FOX Sports recently. "I wound up being in the Hall of Fame, and I'm also the all-time leading passer in NFL history. Or that's the way I like to put it."
A walk-on turned four-year starter at the University of Florida and the 1984 SEC Player of the Year, Bell was promoted by the school as a Heisman contender going into his senior year in 1987. Notre Dame receiver Tim Brown would end up winning the award, but it was not an unrealistic goal considering that Bell was a first-team All-SEC player in 1985 and an honorable mention on the NCAA All-America team in '85 and 1986.
Unfortunately, the man they called "Country" struggled with injuries, and that brittle reputation combined with the middling success of a Gators team reeling in the wake of a truckload of NCAA sanctions resulted in a plummeting draft stock.
Once a player with first-round dreams, Bell would end up being selected by the Miami Dolphins in the seventh round of the 1988 draft, but he never saw a regular-season snap in Miami. Bell played in two preseason games and completed 8 of 15 passes for 64 yards that summer, but the team released him before the start of his rookie season after David Archer beat him out for the Dolphins' third-string job.
Days after being released by the Dolphins, Bell found a spot with the Atlanta Falcons, but he didn't appear in Atlanta's final preseason game and was cut within a week.
Kerwin Bell and his Colts helmet.

Bell didn't catch on with a team in '88, but after the season ended, one of the first calls Bell got came from Lindy Infante, a former Florida running back who was, at the time, the head coach of the Green Bay Packers. However, Bell, a Florida native, had also been contacted by the Tampa Bay Buccaneers --€" who also invited him to a tryout after he was cut by the Falcons --€" and instead chose to sign with them, a decision he still laments.
"My agent was negotiating with them, it was back in my home state, I was living down in Clearwater during the offseason and at that young age you're thinking more about those things, probably, than where the opportunity is for you to make a splash, the best opportunity for you to go play," Bell said.
"Now, when you're older and wiser, you say, 'You should go where you have the opportunity, I don't care where it's at.' Later on in my career, that's what I would have done, and Lindy told me the year after (I turned down the Packers) that he brought five guys to camp that season and I would have been one of the five competing for the starting job."
Instead, Bell became a third-stringer in Tampa behind Vinny Testaverde and Joe Ferguson. He was released and re-signed multiple times during the 1989 season and never saw the field.
"I was comparing Tampa Bay and Green Bay, not where the better opportunity was," Bell said. "If I'd have taken that opportunity (with the Packers), I'd have at least been able to compete for a starting job, and that's what you want as a quarterback. That was the year Don Majkowski won the job. Then the next year, I tore my knee up, missed a whole year of football and went on my journey."
After reconstructive knee surgery, Bell finally landed, in 1991, with the Orlando Thunder of the World Football League, where he spent two seasons playing under Don Matthews and former Florida coach Galen Hall (and made his way into a Pro Football Hall of Fame exhibit, claim to fame No. 1, for being the first player to wear a helmet-cam).
From there, he went to the Canadian Football League's Sacramento Gold Miners -- one of a handful of CFL teams that played in the U.S. during the '90s --" and Edmonton Eskimos before finally, in 1996, he got a call from an old friend.
"It was Lindy Infante (then with the Indianapolis Colts)," Bell said. "Jim Harbaugh had just become the starter and they were paying him starter money, and they were looking for a backup quarterback to come in and solidify the position. I saw it as an opportunity to get back into the NFL, and so in 1996, I had a chance to sign."
Bell went 10 of 18 for 80 yards and a touchdown during the '96 preseason, but another knee injury cost Bell six weeks and ultimately his job as the backup, as he was replaced at the position by former Arizona State quarterback Paul Justin. It didn't cost him his spot on the team, and Bell remained on the roster as Indy's third-stringer.
He didn't see his first NFL snap, however, until Dec. 5, 1996, in a nationally televised, Thursday night home game against the Philadelphia Eagles. Jim Harbaugh was out with a knee injury suffered two weeks earlier, and Justin, who started for the Colts in a 13-10 overtime win against Buffalo the week before, went down with a bruised and sprained shoulder in the third quarter.
"I went back to when I was drafted," Bell added of his thoughts when his number was called. "I came out as the all-time leading passer in SEC history and doing the things I was able to do at Florida for four years, I thought I was going to be a starter sooner in my career. But it took eight years, three different leagues, and now here's my opportunity, eight years later, to realize a dream."
Bell wasn't asked to do a lot once he got into the game --€" the bulk of the work went to Marshall Faulk, who carried the ball for 101 yards and two touchdowns in the game --€" but when he was asked to throw the ball, Bell did it perfectly. In his first series, Bell led an 89-yard drive that was helped along by a 43-yard run from Faulk and ended with the 20-yard touchdown pass to promising rookie wide receiver Marvin Harrison.
"It was an in-route, probably my first read in the progression," Bell said of the touchdown. "So I dropped back and stuck him right in the chest, and he took it into the end zone for a touchdown. He made a good run and got in. It was a pretty simple play, nothing spectacular."
On Bell's second possession, he connected with Harrison, again, this time for 30 yards to set up a Faulk touchdown run, Indianapolis' final scoring drive in a 37-10 blowout win and the final scoring drive of Bell's NFL career. He went on to finish 5-of-5 passing for 75 yards and the score -- making him the only full-time quarterback in NFL history with a perfect career passer rating, 158.3, claim to fame No. 2 --€" and never played in the league again.
"I don't know if I was thinking about (his perfect line), but I knew we were executing at a high level," Bell said. "You're just trying to execute the plays and trying to make sure you do the best you can do. So you're not thinking about those things at the time, but at the end of the game, I started realizing, 'Hey, this was pretty special,' and Lindy used to tell me the rest of the year, 'You don't need to play anymore and mess that up.'
"I was hoping I'd get in the next week, but Jimmy got healthy," Bell added. "We had 10 days before the next game at Kansas City. I was hoping to get a chance to practice the whole week and play and start and show what I could do."
After being cut by the Colts the following preseason, Bell was signed again in October 1997. The next year, he headed north again and finished his career with four more seasons in the CFL, split between the Toronto Argonauts and Winnipeg Blue Bombers. It was there that Bell had the most defining moment of his career, though it was a lowlight.
"My players now, they know different moments because they see highlights of Florida against Georgia, which is always played up here," said Bell, who has been at Jacksonville since 2007. "But the famous one for me is probably when I spiked the ball and hit myself in the midsection, which was sort of hilarious on my part. I was talking to a guy I knew personally, jawing with him, and spiked the ball between my legs and hit myself. But as far as me being a player, none of them have ever really seen me play."
Still, Bell said his "perfect, Hall of Fame" career was one to be proud of, however strange it may have been.
"I wasn't thinking every moment about the day about trying to get back to the NFL or things like that," Bell said of his winding journey to the league. "I was just taking things as they came, really. I wanted to play, and at that time, I loved the competition. I just loved the opportunity to get out there and be on a football team.
"I tell people all the time that everyone makes decisions they'd like to have back, but at the same time, the things I went through, I didn't know it at the time, it was sort of a blessing because I learned from so many different people," he added. "I was under 11 different offensive coordinators in three different leagues in my pro career, and because of that, I feel like I've seen so much.
"I was a cerebral guy, and all those experiences and being in those different environments. That was probably the No. 1 thing that came out of it, being able to make the best of all those opportunities. All those things happened, but I learned a lot and now I'm using all that and it's helping as a coach."
PREVIOUS ONE & DONES:
May 5: Mario Andretti
May 12: Dean Morton
May 19: Ross Browner
May 26: Dave Salvian
June 2: Mine That Bird
You can follow Sam Gardner on Twitter or email him at samgardnerfox@gmail.com.
---
---