National Football League
National Football League
Ondrasik in NY to play 'Superman,' a 9/11 anthem
Published
Sep. 9, 2011 1:06 a.m. ET

John Ondrasik sat on the stage at Madison Square Garden, looked out at the crowd and immediately knew something special was happening.
The singer-songwriter, who goes by the stage name Five For Fighting, was performing his song ''Superman (It's Not Easy)'' nearly 10 years ago at the Concert for New York City when he saw all the faces. They were first responders and some families of the victims of the terrorist attacks that had occurred just over a month earlier.
Some were crying, others were singing along and many just listening to the piano and his softly sung lyrics.
''It was a surreal experience, as you can imagine,'' Ondrasik told The Associated Press in a telephone interview from his home in Los Angeles. ''I was honored to be there and blessed to be able to say thank you through a song to those emergency workers who had been down at Ground Zero for a month, and frankly, to be able to meet the family members of those who had lost loved ones and give them hugs and shake their hands and kiss their children on the forehead and kind of share that sorrow and experience.
''And, hopefully through a song, I provided a little solace.''
The 46-year-old Ondrasik is returning to the New York area this weekend to play at a few charity events, as well as perform ''Superman'' at halftime of the Dallas-Cowboys-New York Jets game Sunday night at MetLife Stadium in East Rutherford, N.J. He has performed in New York many times since the attacks, but this weekend will be special.
''I've been very careful since 9/11 with performances of `Superman,' especially in New York City because you want to be very respectful and you never want a tinge of exploitation,'' he said. ''But considering this is the 10-year anniversary, I did think it appropriate for me to come to New York and do a few events - not a lot - but do a couple of things to pay tribute not only to the emergency workers and the families who lost loved ones, but to remind ourselves of 9/11.''
''Superman'' became something of an anthem during the days following 9/11 because the lyrics hit home for so many people: ''It may sound absurd, but don't be naive/Even heroes have the right to bleed/I may be disturbed, but won't you concede/Even heroes have the right to dream/It's not easy to be me.''
''I was happy that that song existed at that time for many people,'' said Ondrasik, who originally released it in 2000. ''I think it showed me for the first time in my life the true power of music and how music can transcend.''
Ondrasik was on tour in London at the time of the attacks, and ''Superman'' was just starting to get lots of play overseas.
''Then, with the Concert for New York City, I kind of got a sense of what this song was going to become,'' he said. ''It was heavy, man. Very heavy.''
After his performance that night on Oct. 20, 2001, the song grew enormously popular and was later nominated for a Grammy Award in 2002. The fact it became linked to such a significant event was inconceivable to Ondrasik.
''I could never have imagined hearing that on the radio once,'' he said, laughing. ''When I wrote that song, I was kind of like many struggling musicians who are hitting the wall of the music industry. You know, `It's not easy to be me.' I've learned 10 years later that it's pretty damn easy to be me. I could never write that song now.''
One of those in the audience at the Garden that night was Matt Higgins, then the press secretary for New York City Mayor Rudolph Giuliani and now the Jets' executive vice president of business operations. Higgins remembered that performance and when putting together plans for the team's night of commemorative events, got in touch with Ondrasik, who needed to think about it before agreeing to perform.
''My manager was like, `Are you crazy?''' he said. ''The last thing I wanted was for it to be the Five For Fighting show, but we were 100 percent on the same page. This is not about me, this is not the Super Bowl halftime show with Bono singing `One' at the 50-yard line. This is about the family members and the emergency workers. It's hard to say I'm looking forward to it or it's going to be fun, but it'll be emotional and I'm honored to be there.''
---
---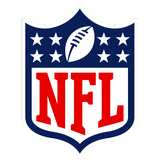 Get more from National Football League
Follow your favorites to get information about games, news and more
---