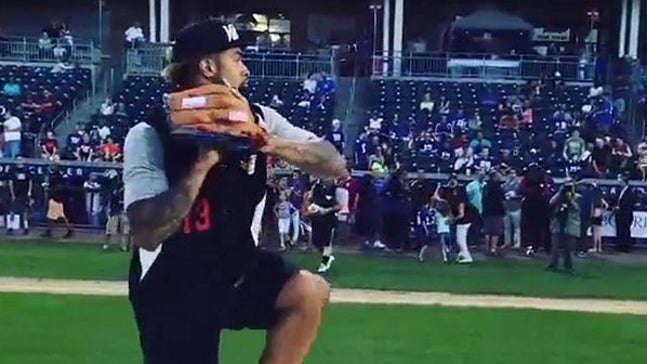 Odell Beckham Jr. offered professional baseball contract
Published
Jul. 1, 2015 9:48 a.m. ET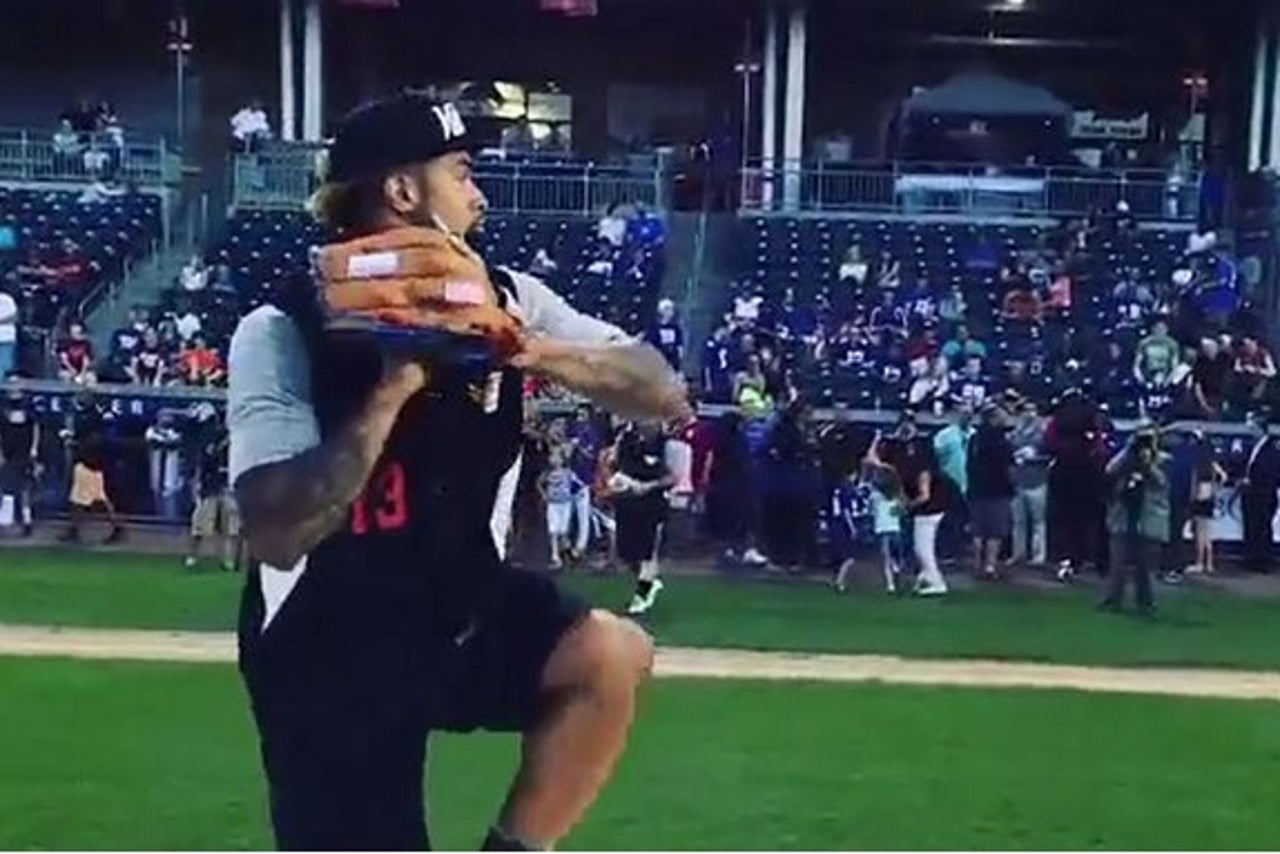 By Jason Rowan
Odell Beckham Jr.'s incredible athletic abilities has caught the eyes and interest of a New York-based independent league baseball team, says a report from NJ Advanced Media.
The New York Giants wide receiver received a contract offer on Tuesday from the Rockland Boulders of the Canadian American Association of Professional Baseball, a team based in Pomona, NY.
The Boulders' pitch to Beckham included praise of his pitching abilities from the team's general manager, Shawn Reilly.
"It's apparent that Odell is a very gifted athlete regardless of his sport.  We think that getting experience pitching to professional hitters will give him the opportunity to follow in the footsteps of Deion Sanders and Bo Jackson," he said. "As we are the New York area's only defending professional championship team, he will have the opportunity to learn in a first-class environment while still in close proximity to MetLife Stadium."
Beckham generated a lot of buzz over the weekend when video posted by Giants punter Steve Weatherford showcased him throwing some heavy heat during a charity softball game, with some estimates suggesting he was hitting the low-to-mid-80s with his pitches. Giants teammate Prince Amukamara reported that Beckham hit 90 mph with at least one pitch.
It's an impressive showing of all-around talent, and it looks like the hamstring injury that kept the wide receiver out of the Giants' recent minicamp — and led to Beckham bemoaning how his teammates were razzing him over it (although he later backed off from his griping) — didn't hamper his ability to sling the softball.
Boulders pitching coach — and former New York Mets pitcher — Bobby Jones was similarly impressed with Beckham's skills.
"We were very impressed with Odell's mechanics in the video," he said. "He's shown his ability to catch a ball on the gridiron and after seeing his prowess on the mound, I am optimistic that he has the tools to develop into a quality pitcher."
Odds are near-certain that Beckham will politely decline the contract offer. And given that an equal amount of buzz was generated when video surfaced of the receiver displaying some mad court skills and a pretty mean vertical while dunking, there's a chance an offer from a semi-pro basketball team can't be far behind as well.
More from Sportress of Blogitude:
---
---