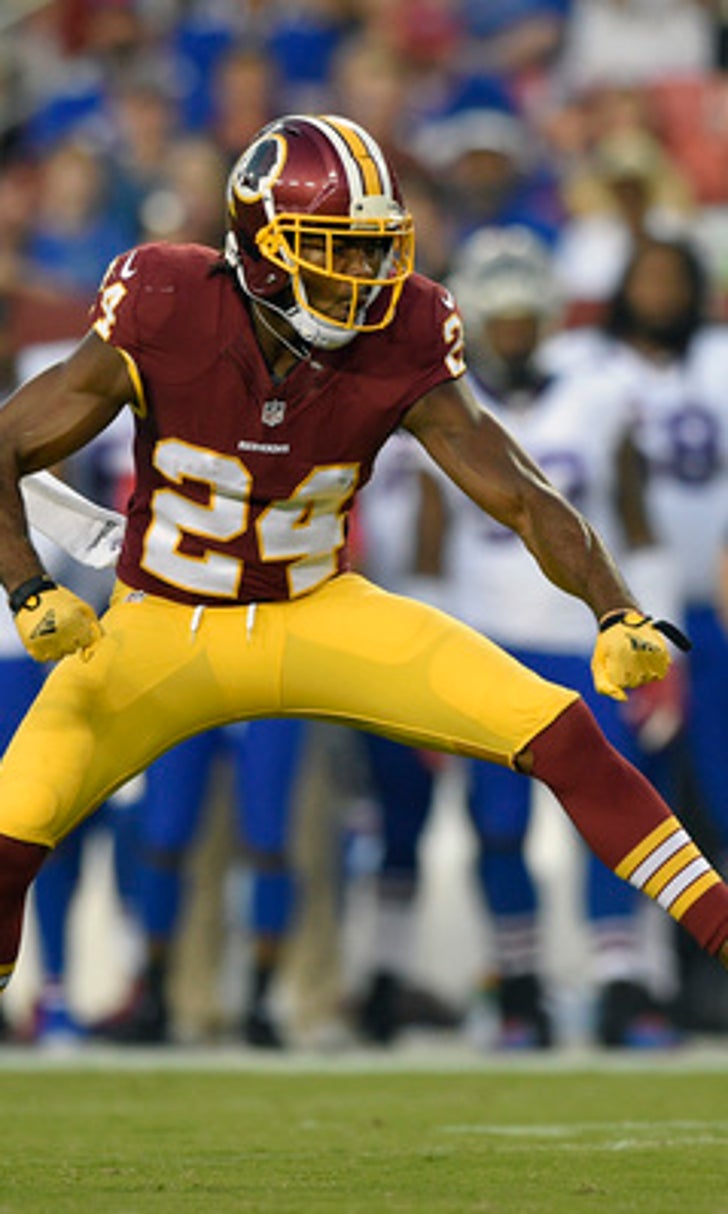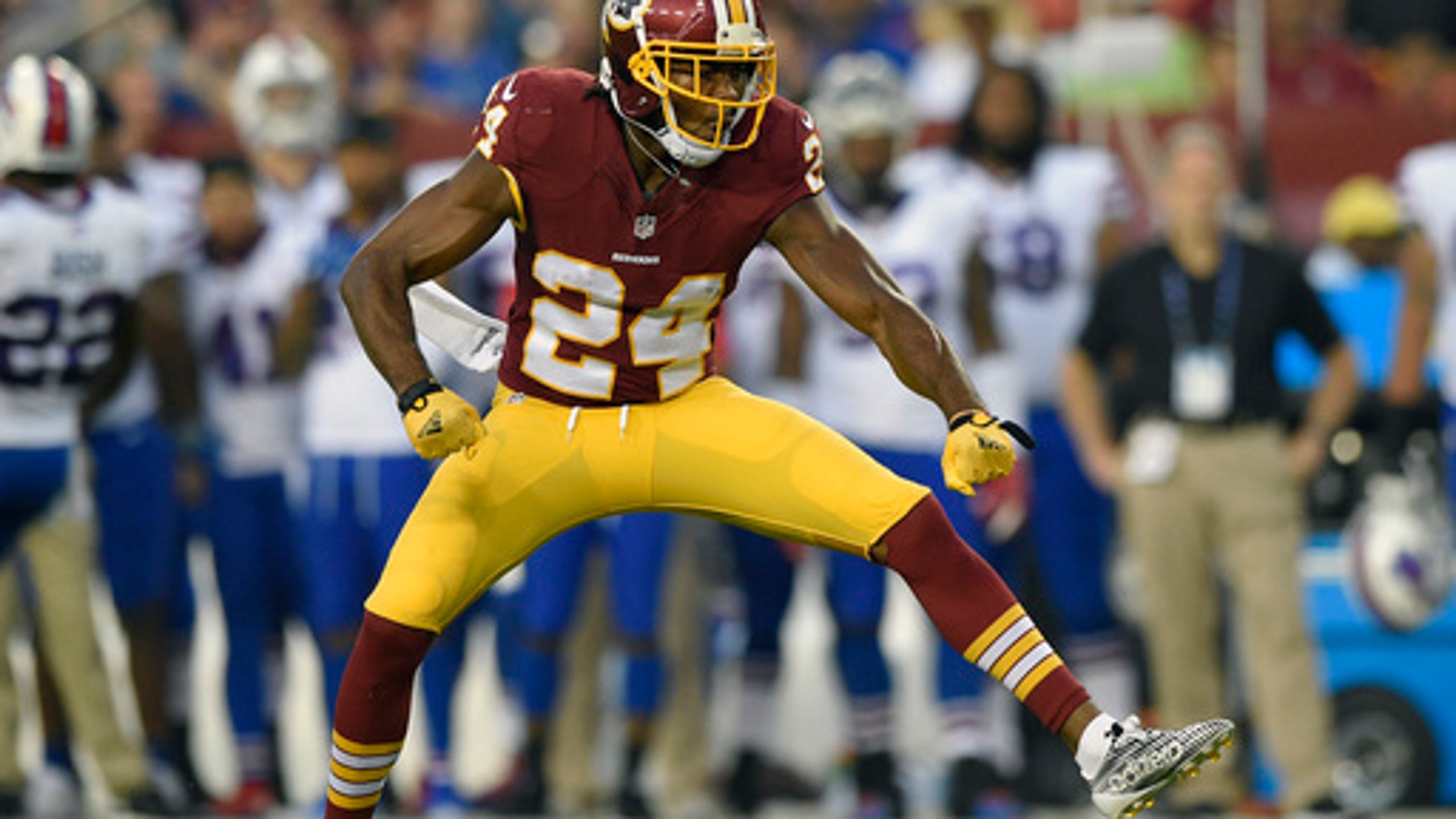 Norman and Brown keeping talk to a minimum ahead of opener
BY foxsports • September 8, 2016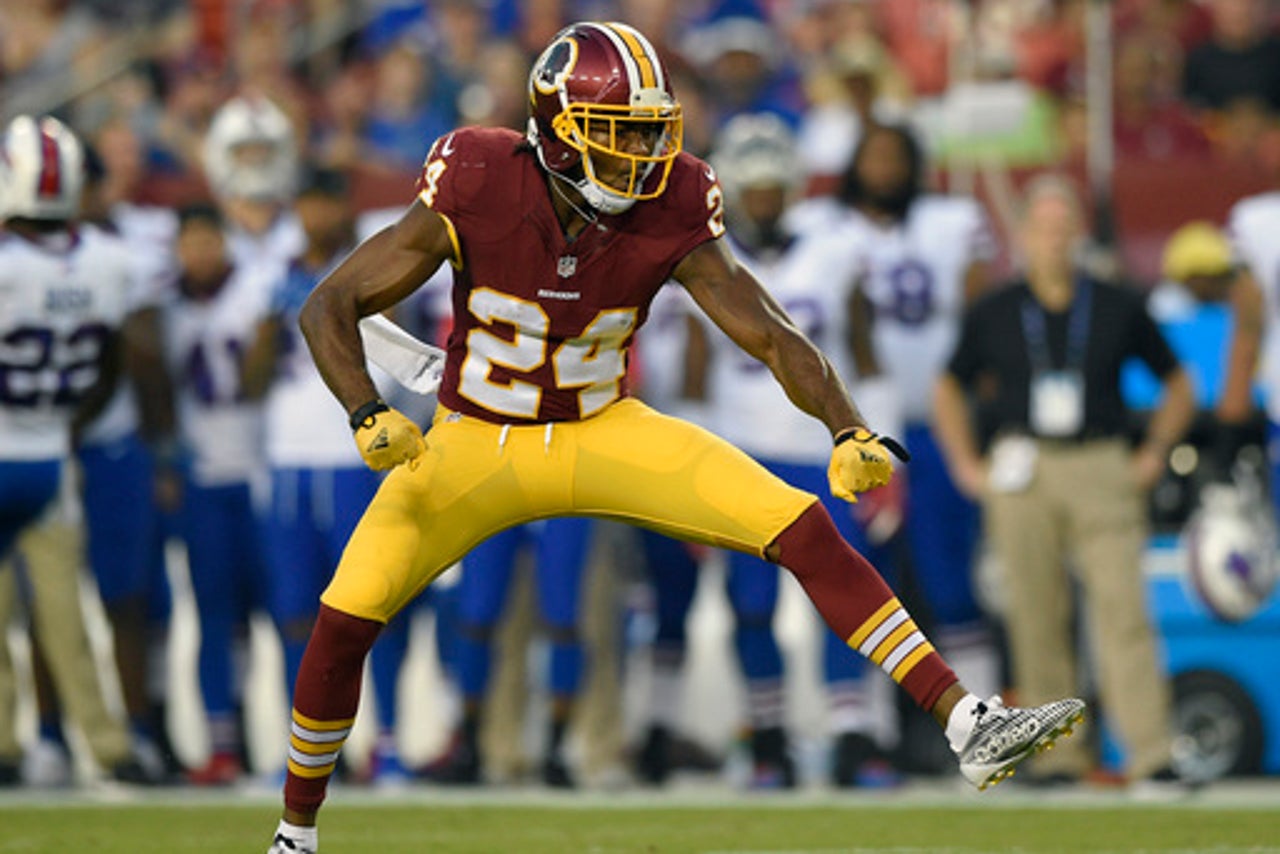 PITTSBURGH (AP) The fast-talking cornerback that never met a wide receiver he didn't like to mess with is taking a decidedly different approach when it comes to Antonio Brown.
No shade. No sarcasm. No passive-aggressive taunting from Josh Norman heading into Washington's opener against the Pittsburgh Steelers.
Goading Odell Beckham is one thing. Doing the same with a player who is treating his club's record book like a dry erase board is something else entirely.
''Now coming in and just watching him and what he's able to do, it's just freakish,'' Norman said. ''When you look at a wide receiver in the NFL, you don't have to stop nowhere other than Antonio Brown. It starts and it ends with him.''
With an emphasis - the Redskins hope - on ''end.''
The offense that takes the field on Monday night won't exactly look like the one the Steelers envisioned heading into 2016. Running back Le'Veon Bell will spend the first three weeks serving a suspension for violating the league's substance abuse policy.
Wide receiver Martavis Bryant is sitting out the entire season because of drug issues of his own. Tight end Ladarius Green - signed to fill the void left by Heath Miller's retirement - is on the physically unable to perform list and it's anybody's guess on when he'll return.
Their absence makes Brown that much more valuable while simultaneously making the Steelers that much more vulnerable if Washington finds a way to neutralize him.
While the Redskins are keeping mum on whether Norman's No. 24 will shadow Brown no matter where he lines up in offensive coordinator Todd Haley's imaginative scheme, Brown insists he doesn't care one way or the other.
Asked Thursday if he expects Norman to follow him, Brown joked ''I think a lot of people follow me on Twitter, Snapchat, Instagram.''
It kind of comes with the territory these days when you grab an NFL-leading 375 catches over the past three years followed by a long run on ''Dancing With The Stars.'' As Brown likes to say, business is indeed booming.
Yet for all that comes with Brown - who received a $4 million pay bump for the Steelers last week and who donned a gold necklace with a diamond-encrusted silhouette of Brown doing his signature touchdown shimmy after practice - the internal fire that made the former sixth-round pick into a superstar burns as bright as ever.
The key for the Steelers is making sure Norman's chatter doesn't cause the flame to blossom into a full-on meltdown such as the one that earned Beckham an ejection last December after the New York Giants wide receiver constantly tussled with Norman, who was playing for Carolina.
Haley allows Brown is a ''highly emotional player'' who only has one speed whether it's in practice or swimming the pool.
It's one of the many things that makes Brown so effective. Yet quarterback Ben Roethlisberger also is wary of what can happen if Brown and Norman get to ummm, chatting.
''I think the big thing for both of them will just be if they both try to play mind games with each other,'' Roethlisberger said. ''I'll talk to my receiver and make sure he keeps a level head and just plays football.''
For all of Norman's respectful praise, Brown is well aware things are liable to change when they line up across the line of scrimmage from each other.
It's OK. Norman will hardly be the first cornerback who thinks the best way to rattle Brown is not by neutralizing his arms, but by getting between his ears.
''That's what they do, that's their job,'' Brown.
Few, however, can back it up as effectively as Norman, whose hands can move just as quickly as his mouth. Norman put together a career year in 2015 that eventually morphed into a $75 million deal with Washington.
Keeping one of the NFL's best in check would make for an audacious first impression. Maybe that's why for once Norman isn't trying to make his words speak as loudly as his actions.
''I have nothing, but respect for that guy,'' Norman said.
Brown is eager for the challenge even if he makes it a point to not pay attention who might be on the other side. Last Brown checked, the Steelers paid him to get open no matter what.
''I'll be watching everybody, I just know that they're not going to put one guy on me,'' Brown said. ''I think everybody wants some of me. We'll see what happens this weekend.''
NOTES: WR Markus Wheaton (shoulder) and FB Rosie Nix (back) did not practice. RT Marcus Gilbert (elbow), DE Cam Heyward (ankle) and NTs Daniel McCullers (knee) and Javon Hargrave (quad) were full participants.
---
AP Sports Writer Stephen Whyno in Washington, D.C. contributed to this report
---
AP NFL website: www.pro32.ap.org and www.twitter.com/AP-NFL
---
---