National Football League
National Football League
Nike, Reebok settle Tebow apparel fight
Published
Apr. 10, 2012 1:00 a.m. ET

Running for a loss, Reebok has scrapped its effort to sell New York Jets Tim Tebow apparel, agreeing to rid stores of thousands of jerseys and T-shirts it stamped with the quarterback's name after he was traded from the Denver Broncos to the Jets last month.
The terms of a settlement with Nike were disclosed Tuesday in papers filed in U.S. District Court in Manhattan that had been signed a day earlier. It was not clear if any money changed hands.
Beaverton, Ore.-based Nike Inc. sued Reebok International Ltd. two weeks ago, saying the rival apparel maker was trying to squeeze the most out of the end of its 10-year NFL apparel licensing deal by stamping Tebow's name on jerseys and T-shirts even though Nike was about to begin a five-year NFL contract of its own.
Judge Kevin Castel immediately blocked Reebok from selling 6,000 Tebow-Jets jerseys and 25,000 T-shirts it was distributing to stores while he heard evidence in the case. After a daylong hearing last week, he left his restraining order in place and announced that he believed Nike would ultimately prevail in its claims.
Reebok had claimed it had permission to sell the jerseys and T-shirts of up to five players who switched teams during March, including Tebow.
Castel on Monday signed a settlement judgment requiring Reebok to buy back from retailers any Tebow apparel it manufactured after its licensing deal with NFL Players Inc. to use players' names and numbers expired at the end of February. Its NFL licensing deal for players' apparel expired at the end of March.
The judgment also blocked Canton, Mass.-based Reebok, an Adidas AG subsidiary, from selling or manufacturing any unauthorized Tebow-Jets merchandise, including what it created in March. The judge then closed the legal case.
Nike spokeswoman Mary Remuzzi said the company was ''pleased to have reached a mutually agreeable resolution.''
Reebok also said in a statement that it was ''pleased to have reached a mutually agreeable resolution.''
---
---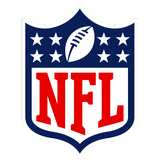 Get more from National Football League
Follow your favorites to get information about games, news and more
---