National Football League
National Football League
NFL's Pash: Court fights impede talks
Published
May. 24, 2011 1:50 a.m. ET

If you take the NFL's lead labor negotiator at his word, Jeff Pash is as discouraged as any affected party about the ongoing impasse between the league and its players.
Speaking after a Monday afternoon meeting with all 10 owners and team representatives on the NFL's executive committee, Pash again pled for a resumption in talks with NFL Players Association leaders, focused solely toward a new collective bargaining agreement. Pash also said the ongoing legal battles between the two sides have impeded progress toward making a deal and solving a 73-day work stoppage that shows no immediate signs of ending.
"Litigation has frozen people," Pash said after the first day of an NFL owners meeting in Indianapolis. "It's made it harder to have meaningful discussion, not easier. That's why we need to get out of court and get back together and work this out."
There are several legal battles being waged. Most pressing is the attempt of plaintiffs in the Brady v. NFL antitrust lawsuit to have the lockout lifted. That motion was initially granted last month by federal district judge Susan Nelson but recently overturned by a three-judge panel in circuit court upon appeal. The latter triumvirate will hear further arguments June 3 at a hearing in St. Louis.
Although the verbiage of that panel's initial decision doesn't appear promising to NFL players; a conclusive decision on the lockout isn't expected until late June or July. That means players will remain unable to report to team headquarters for offseason workouts, collect offseason roster bonuses or test the free-agent market if eligible. Clubs also are prohibited from conducting trades, releasing players and signing draft picks.
If the lockout were ordered lifted, the NFL would have to allow players to return and implement a set of rules regarding salaries and free agency.
Pash fears that the wait for a lockout decision, along with other pending litigation — like a damages claim over television rights that could net the NFLPA a 10-figure award, followed by an NFL appeal — will further stymie any potential labor talks.
"Everyone focuses on the next court date and it sort of freezes people in place," Pash said.
Although the NFLPA dissolved as a union in mid-March, the NFL is involved in direct talks with player representatives through the Brady v. NFL case. Both parties have met with a magistrate judge assigned by Nelson to try to negotiate a settlement before a trial would begin that could take years to conclude.
Pash, though, said those talks were "artificial" in regards to reaching a CBA pact because "it's all within the context of ongoing court cases." Pash also said the process was different than when both sides were meeting with a federal mediator in Washington, D.C., before negotiations collapsed, the NFLPA decertified, the CBA expired and the NFL imposed the lockout.
"The (current) mediation is being conducted as an extension or is a derivative to the court case," Pash said. "It's not mediation being conducted to facilitate ongoing collective bargaining, which is where we were in Washington. That's not a knock on anybody. That's just a reality of the setting and the manner in which it's being (conducted).
"I'm not saying nothing can get accomplished. I'm just saying as long as litigation is the dominant focus as opposed to bargaining, it will necessarily slow down (and) retard the process and make it harder rather than easier for people to reach a genuine compromise, which is what we're going to have to get if we're going to have an agreement and get this league back in action as soon as possible."
As the impasse grows, so does the likelihood of a delay or even cancellation of the regular season. Offseason programs and minicamps already were lost. The NFL's rookie symposium June 26-29 in Canton, Ohio, is likely to fall by the wayside. An October game between Chicago and Tampa Bay scheduled for London will be relocated stateside if a labor agreement isn't reached by Aug. 1.
"If I were a fan, I would be totally frustrated," Pash said. "I totally get that. But I would also hope that everyone understands that their interests are best served by reaching an agreement and having a structure in place so we can play football in 2011."
---
---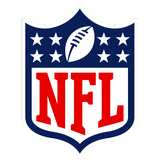 Get more from National Football League
Follow your favorites to get information about games, news and more
---