National Football League
National Football League
NFLPA, retired players chief to meet
Published
Mar. 18, 2011 1:00 a.m. ET

The NFL's retired players are making more progress in mending fences than the current ones during this time of labor strife.
FOXSports.com confirmed that NFL Alumni executive director George Martin has accepted an invitation to attend NFLPA meetings focused on veteran players next week in Marco Island. This breaks the cold war between Martin and DeMaurice Smith that the former has alluded to in public criticism of the NFLPA's executive director.
During a February interview on Sirius NFL Radio, Martin told me that he was repeatedly snubbed by Smith since taking office last year.
"Gene Upshaw did make the very unfortunate statement that the NFLPA does not represent former players," Martin said of the late players' union executive director. "It seems as if his successor is living up to that unfortunate credo.
"I've been somewhat dismayed by Mr. Smith's lack of action and compassion toward retired players. The fact there's been a lot of action thus far to marginalize retired players. ... We've not had in his year or my year in office an opportunity to have a face-to-face discussion about all of those issues that face retired players. It's frustrating. If you look at the numbers of those who have laid the foundation for what currently exists, there's no reason we should not have an open dialogue. I think it's a mistake and a calculated risk on behalf of Mr. Smith. But we'll formulate our own voice and make sure it's heard."
The NFLPA denies snubbing Martin and said it has welcomed him to prior gatherings. NFLPA senior director of player affairs Nolan Harrison also is admittedly wary of the business ties Martin has with NFL ownership and the belief that the NFLA's main benefits push focuses on older retirees.
A former players' union president and long-time New York Giants linebacker, Martin took office via election after NFL commissioner Roger Goodell urged the NFLA shift from a charity group to alumni advocate with a labor crisis brewing and the former in the red financially.
NFL owners do foot a sizable bill for some retired player benefits, including a health-care insurance policy for struggling veterans offered last month during Super Bowl week. Funding for improved benefit packages was one of the issues in labor talks that recently ended between the NFL and NFLPA.
"Three-forty to 400 current players become former players every year," Harrison said. "You can't just focus on one group. That's the point we've been trying to get across to everyone. George knows what it's all about over here, but we do have issues when it comes to trying to segment our group."
Ex-NFL players are already segmented. For example, the Independent Retired Football Players Summit will be held next week in Las Vegas. The meeting will include seminars on disability and workers' comp claims as well as legal updates/advice about pending and possible litigation against the league for medical problems.
News of the Martin-Smith meeting was first reported on the fourthandgoalunites.com website.
• Anthony Gonzalez knows he might not have a long-term future as an NFL Players Association representative for the Indianapolis Colts.
That's because Gonzalez might not have a long-term future with the Colts — period.
Gonzalez is the first to admit that his 2011 roster spot isn't guaranteed despite the pedigree of being a 2007 first-round draft pick. Leg injuries have limited Gonzalez to just three games and one catch over the past two seasons. He now sits behind Reggie White, Pierre Garcon, Austin Collie and possibly Blair White in the wide-receiver pecking order. To boot, Gonzalez has a $1.11 million base salary.
"It's pretty obvious I'm behind the eight ball a little bit," Gonzalez said Friday at the NFLPA's annual meeting in Marco Island. "I'm putting everything I have into it, which I always do. But this year, it's make-or-break time."
Pressed on the topic, Gonzalez said, "That's how I'm approaching it. I think at the very least it will help with focus."
Gonzalez is certain of this: Offseason passing drills for Colts players being led by quarterback Peyton Manning will be conducted even during an NFL lockout. Gonzalez wouldn't confirm a starting date for such sessions but hinted at what's to come.
"We haven't officially decided yet how we're going to exactly do it," said Gonzalez, who had become one of Manning's favorite targets in 2008 before injury. "But if anybody knows Peyton, come whenever this thing gets settled, we will be ready to play football. There is no doubt in my mind."
• Vonnie Holliday said the lockout hasn't reduced the questions he receives from other NFL players about Washington Redskins teammate Albert Haynesworth.
"The guys who aren't in this locker room want to know, 'Was it like this? Was it like that? Is he that bad?'" said Holliday, who joined Washington during the 2010 offseason. "I tell the guys the truth. Albert is a tremendous talent. It's unfortunate it's played out the way it has."
Holliday then reflected on the well-publicized Haynesworth saga. A star talent signed in 2009 to a $100-million contract with $41 million guaranteed, Haynesworth has given more off-field drama to the Redskins than on-field production. He butted heads with new head coach Mike Shanahan throughout the 2010 campaign. Haynesworth ended the regular season suspended for a conduct violation and isn't expected back in 2011.
"You've got guys who feel differently about it," Holliday said. "Some feel he didn't have a chance coming into the locker room because of Shanahan's approach to it and the (failed preseason) conditioning test. You've got guys who feel once players spoke out like some of the leaders in our locker room did (during the offseason) that Albert's back was against the wall. You put a guy against the wall and if he has any heart or fight in him, he's going to fight his way out. And then you've got guys who feel, 'You're a $100-million player. What are you complaining about? Just get out there and play ball. What is the issue? We don't understand. If they want you to play center, play center. At least give it a try.'
"The talks are always interesting. Everywhere you go, people want to know, 'What happened — the soap-opera up in D.C. this year? Haynesworth? (Quarterback Donovan) McNabb?' It's ongoing. It never stops."
Nolan Harrison, Anthony Gonzalez and Vonnie Holliday were interviewed by Alex Marvez and Jim Miller on Sirius NFL Radio.
---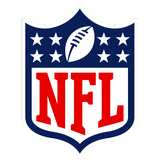 Get more from National Football League
Follow your favorites to get information about games, news and more
---