National Football League
National Football League
NFL Truths: Making sense of Moss
Published
Nov. 4, 2010 1:00 a.m. ET

This NFL Truths column is dedicated to the memory of Judy George, the best "Team Mother" in the history of Warren Central High School football. Judy, Jeff George's mother, succumbed to breast cancer this week.
There are not words to describe what a powerful force of positive energy and love Judy was on the east side of Indianapolis throughout my childhood.
My friend, former teammate and favorite NFL player is hurting. He and his family are appreciative of the NFL's efforts to raise money for and awareness about breast cancer.
Tell your parents you love them today and every day.
10. Even though I recognize Randy Moss' unique and overpowering impact on the game -- he powered the two most successful offenses in NFL history -- I'm not sure I see him as a first-ballot Hall of Famer anymore.
Does a no-brainer HOFer really play for three teams in one season? Three teams in two months? Does a no-brainer HOFer have an equal ability to destroy a team as he does to help one?
Make no mistake, you cannot write the history of the NFL without telling the Randy Moss story. Moss, without question, belongs in the Hall of Fame. His stats dictate induction. His role on the 15-1 Vikings and 16-0 Patriots speak to his dominance.
But his half-hearted on-field effort says something, too. It would be an insult to Jerry Rice, Walter Payton, Ray Lewis, John Elway, Jack Lambert and the other men who gave their souls to the game to give Moss first-ballot status.
Moss doesn't love the game. He plays because he was born with the talent and it makes him rich. His induction speech would be an embarrassing, half-hearted spectacle. Hell, he might not show up.
I say make him wait until he appreciates it.
9. If Tom Brady and Gisele Bundchen ever break up, I bet she points to Brady's manipulation of Moss as the moment she recognized Brady was capable of pimp-level deception.
Seriously, game recognizes game and what Brady has pulled off is game at its highest level.
The Patriots put a clown suit on Moss on the field and Moss walked around the field hugging every Patriot and then whined in his postgame press conference about missing "every helmet" in the New England locker room.
He has no clue the Patriots didn't give him a new contract and traded him because they never loved him. They hit it and quit it.
Randy is the crazy ex-girlfriend that you take calls from and return her texts for several months because you don't want to be responsible if she does something drastic. Brady is letting Moss down easy. He knows it's important for Moss to be able to brag that "me and Tom exchanged text messages last night. He still loves me and wants me back."
By January, Brady will have a new cell-phone number and he hopes Vince Young, Brett Favre or some other NFL quarterback will be satisfying the needy and insecure receiver.
8. OK, so you're wondering why the cold-hearted Bill Belichick is participating in the Moss ruse.
Moss, like Allen Iverson in the NBA, has a cult-like following among a small percentage of black NFL players (mostly receivers and a few cornerbacks). Belichick realizes he will likely acquire a few of Moss' disciples in the future, and he wants them to believe he loves them, too.
Maybe three years from now, Percy Harvin will be considering signing with the Patriots. Harvin is a Moss groupie. Harvin might call Moss and ask his opinion of Belichick. Again, Moss has the same mentality as a crazy, hot girl. He runs his mouth. He advertises for his former pimp.
"Girl, Belichick took good care of me. He got my hair and nails did. And he put it on me."
Iceberg Belichick taught Brady the pimp game. Gisele should blame Belichick.
7. There's debate about whether Mike Silver's story about Moss' mistreatment of the Vikings caterer is significant. Brett Favre allegedly harassed a Jets employee, Jenn Sterger, and no one held that against The Old Gunslinger.
First, the caterer story is significant, and I don't blame Brad Childress for factoring it into his decision to release Moss. Even at the professional level, coaches do pay a little bit of attention to building character among the players. Moss disrespected another human being -- for no reason other than he could -- in front of the entire Minnesota locker room. That's unacceptable.
Favre apparently tried -- in a crude fashion -- to score with Sterger in private. For two years, Favre's alleged harassment of Sterger was between Favre, Sterger and maybe the Jets employee who gave Favre her number.
I disagree with Favre's method and his marital status, but I fully understand why he wanted to connect with Sterger (Jenn, you can e-mail me at Ballstate0@aol.com if you need someone to talk to in your hour of need).
There's no justification for what Moss did. It illustrates his low character.
6. Jeff Fisher made a wise choice claiming Moss off the waiver wire.
Unlike Brad Childress, Fisher has enough league-wide and locker-room respect to pimp Moss the way Belichick did. Plus, Fisher can cut Moss at any time without losing credibility. Tennessee sacrificed nothing by claiming Moss.
If Moss doesn't behave in Tennessee, there's a good chance his career is over. Fisher has Moss perfectly positioned.
5. Potentially, Vince Young is a bigger winner in the Moss acquisition than Chris Johnson.
Like Favre, Young is a quarterback with an instinctive feel for the game and what a defense is doing. Moss simplifies a defense. You know what one-third of the coverage is going to be doing long before the snap of the football.
Daunte Culpepper, Jeff George, Brady and Favre all feasted on Moss' ability to simplify a defense. It's now Young's turn to eat.
Moss will help Young more than Johnson. Johnson is a make-you-miss running back. Walking the safeties up closer to the line of scrimmage in some ways helps Johnson. He's the king of the home run because he fools super-aggressive safeties. Moss is going to make safeties patient.
4. I loved the way Brad Childress handled his Wednesday press conference explaining his decision to cut Moss.
He admitted his mistake, took full responsibility and told reporters to ask the Minnesota players how they felt about his decision. Childress has taken a beating for coddling Favre and some of his game-day decisions.
Wednesday, he sounded like a liberated coach. He sounded confident.
3. Childress' confidence can be traced to Favre.
On Wednesday, Favre sounded like he was totally on board with the decision to release Moss. Most people are wrongly focusing on Favre's comment about being "surprised" when he heard Moss was getting cut. Of course he was surprised.
What was enlightening was Favre admitting he was uncomfortable with the way Moss treated the caterer.
"I wouldn't do it," Favre said of Moss' behavior. "I was sitting in my locker eating the food. I thought it was pretty good."
Favre further threw Moss under a bus when he talked about how the most talented teams don't win games, the best teams do. Favre pointed to Minnesota's 1-3 record with Moss on the roster.
Favre, like his coach, isn't looking for outside solutions to fix the 2-5 Vikings.
2. With the Moss circus gone, maybe now media and fans will focus on the underachieving Minnesota defense.
Jared Allen and the Vikes' defensive front four have been far worse than Favre and the offense. Allen is paid to sack the quarterback, create third-and-longs and force turnovers. It's not happening.
1. I think the Vikings are going to win their next five games -- Arizona, at Chicago, Green Bay, at Washington and Buffalo.
It might be wishful thinking, but I still believe the Vikings can be the best team in the NFC.
E-mail Jason or follow him on Twitter. Media requests for Mr. Whitlock should be directed to Fox Sports PR.
---
---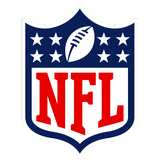 Get more from National Football League
Follow your favorites to get information about games, news and more
---