National Football League
National Football League
NFL seeks to dismiss former players' painkillers lawsuit
Published
Oct. 30, 2014 9:37 a.m. ET

SAN FRANCISCO -- The National Football League on Thursday asked a judge to toss out a lawsuit filed by former players who allege team officials gave them powerful painkillers and other drugs to keep them on the field without regard for their long-term health.
The NFL's lawyer argued that the NFL is not responsible for the medical decisions of its 32 teams. The lawyer also said that the issue should be addressed by the players union, which negotiated a collective bargaining agreement that covers player health.
U.S. District Judge William Alsup wondered about the union's role as well.
"There is a union and the union should be looking out for the players," Alsup said. The judge ordered the lawyers to contact the National Football League Players Association to determine its position on the lawsuit.
A spokesman for the NFLPA didn't respond to an email and phone inquiry Thursday.
Most of the one-hour hearing in San Francisco was taken up by debate over whether the NFL or its individual clubs are responsible for the medical care of the players.
"It's the club that has the responsibility to retain the doctors," NFL attorney Dan Nash said.
The former players' attorney, Steve Silverman, countered that the NFL has a financial interest to keep players on the field and encouraged a free-wheeling drug distribution culture.
"The NFL knew full well these drugs were being provided," Silverman said. "There was a pharma free for all."
The judge didn't indicate which way he would rule. He said he wanted to hear from the players union before making a decision on whether to toss out the lawsuit.
Several prominent former players have publicly joined the lawsuit, including Marcellus Wiley, Jim McMahon, Richard Dent, Keith Van Horne and Jeremy Newberry.
The lawsuit represents players who played as far back as 1968.
The former players say that NFL physicians and trainers routinely provided narcotics and other controlled substances on game days to mask the pain. The lawsuit says many of the drugs were dispensed without prescriptions.
The former players argue that they were never warned about the dangers of the drugs they were given and only recently discovered the potential harm they face from ingesting so many painkillers. Among the drugs said to have been handed out were the painkillers Percodan, Percocet and Vicodin, anti-inflammatories such as Toradol, and sleep aids such as Ambien.
---
---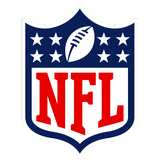 Get more from National Football League
Follow your favorites to get information about games, news and more
---