National Football League
National Football League
NFL looks to enhance fan experience
Published
Feb. 8, 2012 12:00 a.m. ET

Even while watching hockey, Robert Kraft couldn't stop thinking about football.
The day before his New England Patriots hosted the AFC Championship Game last month, Kraft attended a New York Rangers-Boston Bruins matchup at the TD Garden. Kraft was so struck by the experience — especially the crowd interaction when there were breaks in the action — that he spoke to NFL commissioner Roger Goodell about trying to adopt some NHL trappings for his league.
"It's a lot of fun being there," Kraft recently told FOXSports.com. "I think we have some rules in the NFL we've got to change so we can make (the game) more inviting and appealing."
The NFL is working on it.
Eric Grubman, the league's chief financial officer and executive vice president of business ventures, said NFL brass remains focused on improving "in-stadium engagement" for fans. That includes ensuring some of the best elements of watching games at home are duplicated inside NFL venues.
"When there are gaps (in action), if you think back 10 or 15 years ago, the tradition was to put relatively simple things on a relatively simple JumboTron," Grubman told FOXSports.com. "What we're asking clubs is to think about a world-class programming mindset. Don't depend on the exact flow of what's going on on the field to provide a 3-1/2-hour entertainment experience for the fan. There's only a certain amount of time when there's action on the field."
The NFL will be discussing potential changes and innovations in late March at its annual owners meeting in West Palm Beach, Fla.
"We need to work with the (NFL) Competition Committee and ownership to — I don't want to say loosen the rules, but change the way people think about those non-play periods of time," Grubman said.
The NFL took major steps in that direction for the 2010 season. All franchises were mandated to ensure the NFL's Red Zone Channel showing live action from every game could be telecast on large video boards and throughout the stadium.
"We know the tradition has been, 'Don't show the rival team or replay that might not quite be on our side,' " Grubman said. "But our fans at home are now served all of that stuff. They want to come to the stadium and get it."
Grubman said the league is also working to improve in-stadium connectivity for smart phones and other handheld devices. Significant upgrades were made for fans attending Super Bowl XLVI at Lucas Oil Stadium in Indianapolis that may extend to non-championship games starting next season.
Grubman said extra antennas raised by major carriers helped prevent the significant outages and sending delays that marred telecommunication with texts, emails and photos at previous Super Bowls. Video streaming is still a problem because of limited bandwidth but Grubman hopes that will be fixed by future technological advances the league is monitoring.
"Twenty years ago, the fan that went to the stadium didn't have a smart phone. He or she wasn't thinking about multitasking and communicating with friends," said Grubman, who joined the NFL in 2004. "The new fan of today, this is the only 3-1/2-hour window in their lives when they're not connected to an incredibly important part of their life.
"It's the perfect match in a stadium to increase the connectivity and let them do the things on their social network that they want to do around football whether that's fantasy (leagues), stats, texting, sending a picture, Facebook or Twitter."
Grubman knows such improvements are necessary as the NFL strives to maintain its strong live attendance. Other technological advancements in the league's on-air presentation, particularly large-screen and high-definition televisions, have prompted some fans to stop attending games and become couch potatoes.
While he respects Kraft's NHL suggestion to Goodell, Grubman said the NFL isn't studying other leagues for in-stadium improvement ideas because of the inherent differences in presentation and venue size. For example, the NFL has no interest in blaring music between snaps, like NBA home teams when opponents have possession of the basketball. The smaller crowd size for NHL, NBA and major league baseball teams is another consideration.
"The fan bases actually interact with their teams in a very different way," said Grubman, who has discussed the topic extensively with Kraft's son and Patriots president Jonathan Kraft. "There are music elements and other things that relate to football that are popular entertainment, but we're not looking to (other leagues) as a role model.
"They may be going in another direction of things that other people may enjoy. We're going football and connectivity."
---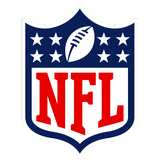 Get more from National Football League
Follow your favorites to get information about games, news and more
---