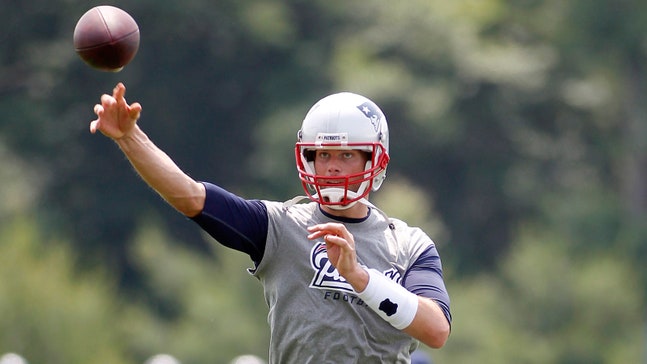 New England Patriots 2014 preview: Health will be the biggest key
Published
Jun. 30, 2014 2:00 p.m. ET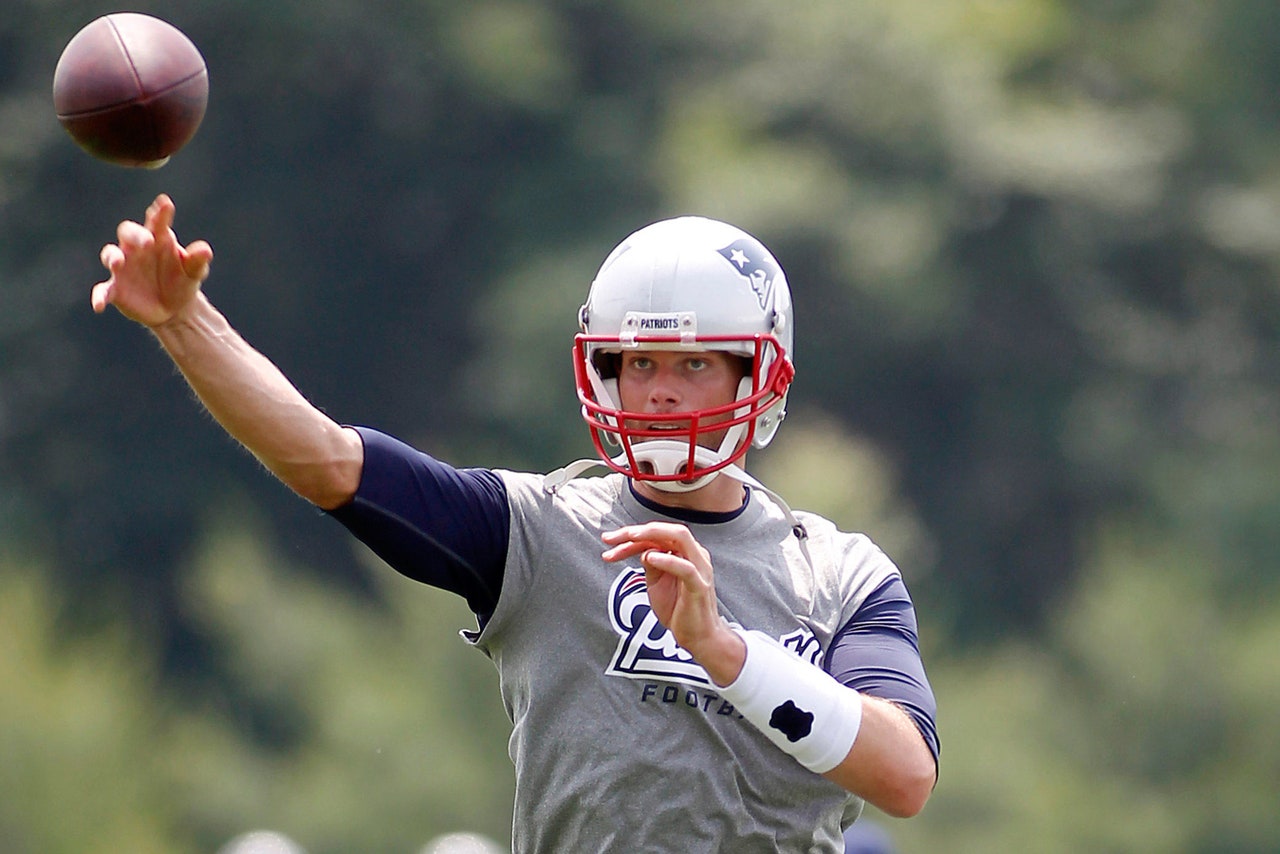 With football season around the corner, FOXSports.com is providing a thorough analysis of all 32 teams heading into training camp. The offseason may have lacked some hard-hitting action, but franchise-altering moves have been made. Parity is excessive as ever. Every team looks great on paper in July. But it's the development and seasoning of a team that will matter in January and, yes ... even February. Goodbye, offseason!
Today, we begin the series with the New England Patriots.
2013: 12-4, won the AFC East. Lost in the AFC Championship Game.
Head coach: Bill Belichick
Key departures: RB LeGarrette Blount, CB Aqib Talib, LB, Brandon Spikes, LB Dane Fletcher, TE Matthew Mulligan
Key arrivals: CB Darrelle Revis, CB Brandon Browner, rookie DL Dominique Easley, S Patrick Chung, WR Brandon LaFell, DE Will Smith, LB James Anderson
THREE QUESTIONS
1. Should passing game expectations be heightened?
Tom Brady's 60.5 percent completion rate in 2013 was his lowest since 2003. Those numbers might suggest a decline in Brady's production is looming, but there is reason to believe the Patriots' passing attack will get better in 2014. One reason why: Weapons.
Tight end Rob Gronkowski's presence in the offense can't be overstated. The 6-foot-6, 275-pound target is not only a mismatch for defenders, but he forces opponents to alter their coverage. New England will be very patient with Gronkowski, but are reportedly eyeing a Week 1 return date as he rehabs from an ACL injury. Wide receivers Danny Amendola and Aaron Dobson, both of whom missed significant playing time last season, have taken proper precautions to get back into playing shape. While Dobson underwent surgery to repair a stress fracture in his foot, Amendola allowed his groin injury to heal on its own.
Receiving 24 percent of Brady's targets, Julian Edelman's workload will likely balance out with the emergence of free-agent acquisition Brandon LaFell and second-year wide receivers Josh Boyce and Kenbrell Thompkins.
2. What will the defense look like?
The headlines over the offseason included the signings of Revis and Browner. While the latter faces a four-game suspension, they both significantly beef up New England's cornerback depth. The secondary is easily the strength of the unit now. When Browner serves his suspension, cornerbacks Alfonzo Dennard and Logan Ryan will have opportunities to showcase their abilities and thrive. Bolstered with an elite safety in Devin McCourty, the front seven should be able to create more pressure when the defense drops back in coverage.
What's more, the league's 10th-ranked unit -- according to points allowed -- will be replenished with talent which landed on the injured reserve last year. In fact, that's one of the reasons this team should find be in for a deep playoff run once again.
Expect big things from a budding pass-rush group, headlined by third-year player Chandler Jones, who led the team with 11.5 sacks.
3. Who will be the short-yardage running back?
When the Patriots made a draft-day trade in 2013 with the Bucs to acquire running back LeGarrette Blount, they were merely looking to add depth and competition at the position. What they got in return was a bargain.
After restructuring Blount's deal, the Patriots rode the veteran running back down the stretch of the season, averaging 5.0 yards a carry. The 6-foot, 250-pound running back led the team in rushing (944 yards) if you combine regular season and playoff statistics. His real value, though, came on third down and goal-line situations. Blount, who signed a two-year deal in Pittsburgh this offseason, finished 2013 with seven touchdowns along with 35 carries for first downs. That total, which finished behind running back Stevan Ridley (39), was the difference between a touchdown and a field goal or a first down and a punting situation.
The Patriots must find a reliable option to churn out tough yards. Ridley and Shane Vereen are productive runners on the edge and excel in the passing game, but struggle when the opponent shows seven or eight defenders in the box. No other running back on the roster (James White, Brandon Bolden and Roy Finch) strikes fear into the opposition like Blount did.
Of course, the Patriots will be prepared. Growing concerns were apparent in last year's training camp after running back Danny Woodhead departed for San Diego. It seemed like they rebounded without him just fine.  
BREAKOUT PLAYER
Linebacker Jamie Collins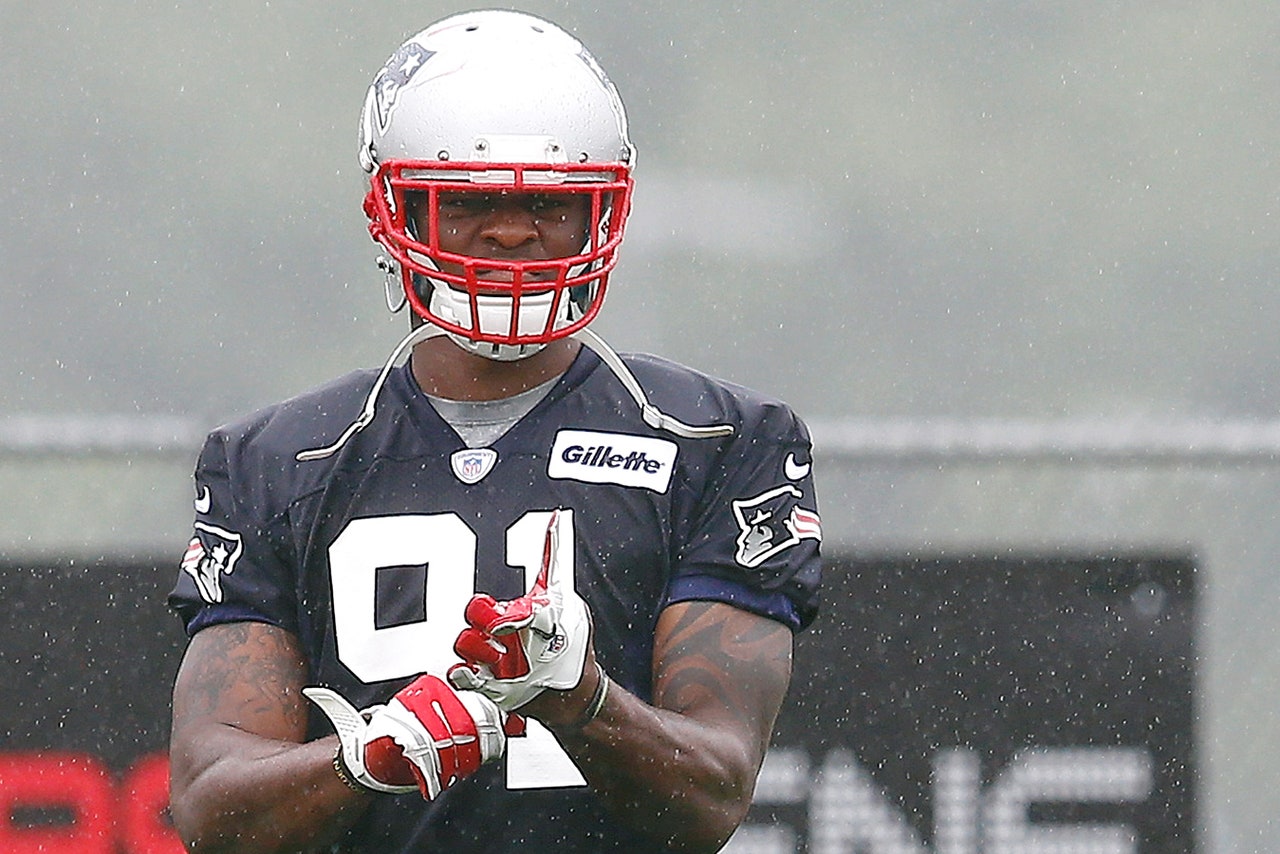 If there was ever a silver lining to veteran linebacker Jerod Mayo's season-ending injury in 2013, it was Jamie Collins' baptism-by-fire.
The 6-foot-3, 250-pound linebacker earned valuable snaps and showed tremendous development down the stretch. Playing in just 26 percent of the team's defensive snaps, Collins showed a glimpse of his superstar potential in an AFC divisional-round playoff win against the Colts. The numbers in the box score -- 6 tackles, 1 sack and an interception -- don't do his performance any justice. His athleticism was on display as we was able to cover tight end Coby Fleener 20 yards down the field. His first-step explosion was obvious, hurrying quarterback Andrew Luck on several occasions and ultimately hitting him three times. It was a relentless effort.
With the expectations higher than ever, Collins has reportedly bulked up this offseason and is awaiting a bigger role in 2014.
REASON FOR OPTIMISM
Five players -- Gronkowski, Mayo defensive tackle Tommy Kelly, offensive tackle Sebastian Vollmer and nose tackle Vince Wilfork -- return from season-ending injuries. While each veteran rehabs at their own rate, they all will be welcomed additions. Each team in the league suffers season-ending injuries, but the Patriots' adversity took game changers off the field.   
Gronkowski: While a Week 1 return would be ideal, Gronkowski must make his long-term health a priority. Playing in 17 games over the last two seasons, Gronkowski has dealt with a broken forearm, infections to the same forearm, high ankle sprains, lingering back issues and a torn ACL and MCL. Now, the former All-Pro must be mindful of himself and ease his way back into action.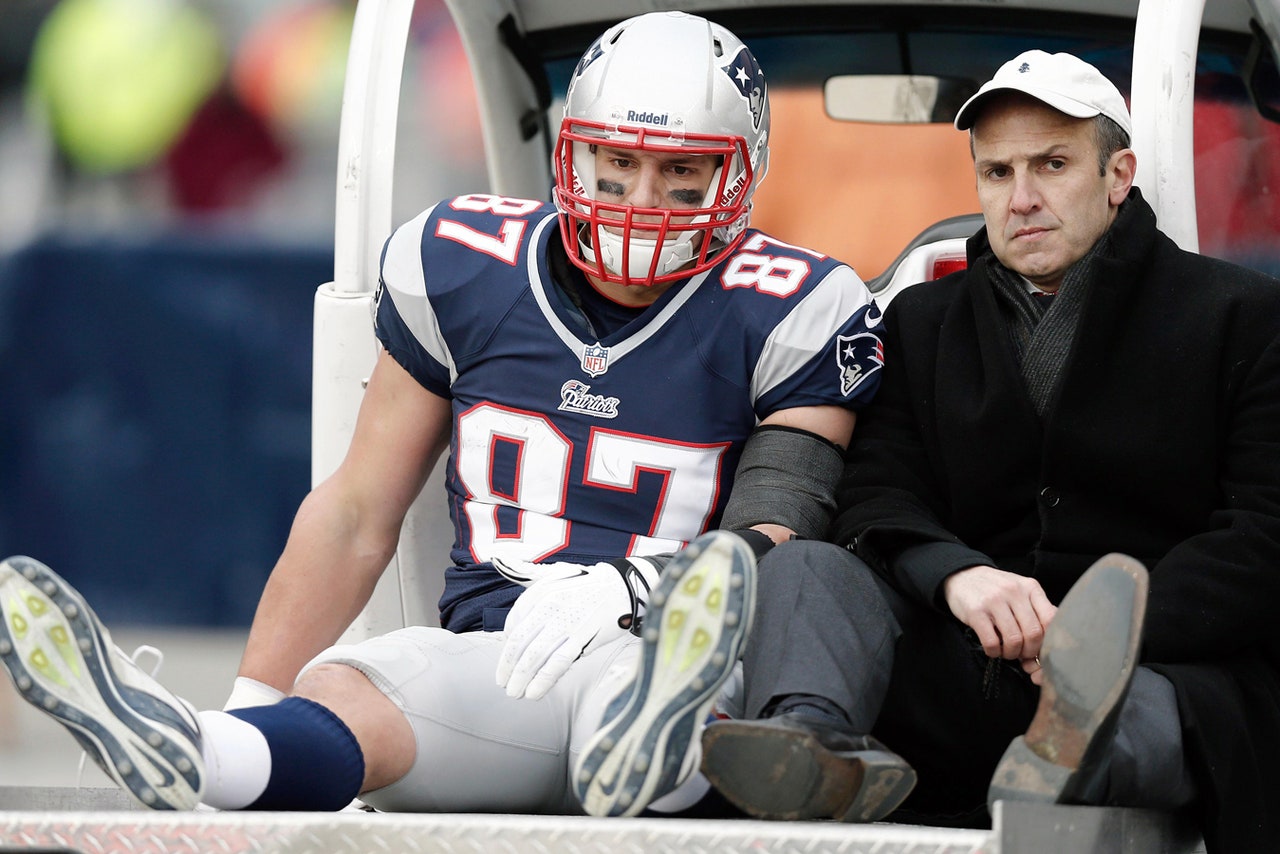 Kelly: Five games into his first season with New England, Kelly suffered a significant knee injury. For an 11-year veteran, getting back on the field after a season-ending injury is a challenge. "I feel fine, it's just getting back to making moves and knocking the rust off," Kelly said, via ESPN.com. "I'm not too much worried about my knee."
Vollmer: Nothing will erase the memory of the Patriots right tackle screaming in pain after breaking his ankle on Oct. 27. Since then, the six-year veteran has been able to make great progress and was a full participant in June's OTAs. The addition of Vollmer fortifies an offensive line which showed some holes last season.
Mayo: A torn pectoral muscle in Week 6 derailed the veteran linebacker's season. Eight months after the injury, Mayo will get a clear indication of where his rehab is when he puts the pads on in July. "I feel good," Mayo said, via The Boston Globe. "I don't know if I'm fully healthy, no pads. Taking it one day at a time. Just trying to get a jump on things."
Wilfork: The 6-foot-2, 325-pound nose tackle knew a ruptured Achilles injury last September wouldn't prevent him from making a comeback. Over the past nine months, Wilfork has made a full recovery but is aware of the challenges he faces with his size and the type of injury he had. "I think this year is probably going to be one of the most exciting times in my career to actually put pads on and be able to practice," Wilfork said, via ESPN.com. "Every year I'm excited but I think this year is going to be a little more special because of what I've been through and how far I came along."
REASON FOR PANIC
The word panic doesn't exist in Bill Belichick's vocabulary, but if there is any cause for concern it could be the offensive line.
Brady, who was sacked the second-most times of his career (40) in 2013, hadn't been dropped on as many occasions since 2001 (41).
The Patriots bolstered their offensive line by investing in three prospects (Florida State's Bryan Stork, Stanford's Cameron Fleming and Florida's Jon Halapio) in the NFL Draft. While none of these selections look to step in right away on the first line, they add depth and competition to a position group that's in flux.
Long-tenured offensive line coach Dante Scarnecchia retired after the season and former Jets offensive line coach Dave DeGuglielmo has replaced him. DeGuglielmo, who has been described as a 'high-energy, demanding, vocal-plus' guy, won't make any significant changes in scheme to the line. While the team struggled in pass protection, they were able to pave wide lanes in the running game. With four running backs combining for more than 2,000 yards, they will certainly look to pick up where they left off in that aspect.
ALEX MARVEZ'S 2014 PREDICTION
Another year, another season with double-digit wins is coming (the streak is at 11 and counting). But success in New England is measured by Super Bowl wins, not playoff appearances. The Patriots have a great shot at winning their first Lombardi Trophy since the 2004 season with the addition of five-time Pro Bowl cornerback Darrelle Revis and the projected return to health (finally) of tight end Rob Gronkowski. It also helps to play in a division where the other three quarterbacks (Ryan Tannehill, Geno Smith and E.J. Manuel) have 58 combined career starts and no playoff appearances compared to Tom Brady's Hall of Fame resume. Prediction: 12-4
---
---