National Football League
National Football League
New deal for Patriots Pro Bowl tight end Hernandez
Published
Aug. 27, 2012 8:53 p.m. ET

The New England Patriots gave Pro Bowl tight end Aaron Hernandez a new, five-year contract on Monday.
The deal is worth $40 million, according to reports, and comes just months after the team locked up another All-Pro tight end, Rob Gronkowski, through 2019.
Hernandez's deal with the Patriots (No. 2 in the AP Pro32) will run through 2018, and his base salaries of $545,000 and $570,000 for the next two seasons, respectively, will remain intact.
The 22-year-old former standout at the University of Florida wasn't available for comment during the team's player availability Monday. But Patriots coach Bill Belichick addressed the situation.
''We wouldn't have done it if we weren't happy with it,'' he said. ''I'm glad it worked out.''
Hernandez had 910 yards receiving last season and seven touchdowns as the Patriots won the AFC before losing to the Giants in the Super Bowl. In two seasons, he has 124 catches, 1,473 yards and 13 scores. He's also carried the ball eight times for 92 yards.
Hernandez is expected to sign the contract no later than Tuesday, and the Patriots will close the preseason at the Giants on Wednesday. After signing the deal, the tight end will donate $50,000 to the Myra Kraft Foundation, a charitable organization honoring the late wife of New England owner Bob Kraft.
At 6-foot-1, and 245 pounds, Hernandez last season experienced a dramatic boost in production from his rookie campaign, often proving difficult to cover. He is expected to play an even wider role in the offense this season. The former fourth-round draft pick has frequently lined up at tight end, receiver and even running back during training camp.
In last season's playoffs, Hernandez ripped off a 43-yard run during a victory over the Denver Broncos, and finished the game with five carries for 61 yards as well as four catches for 55 yards.
''Aaron's improved a lot. He's worked hard, he's improved a lot in all phases of the game - the passing game, the running game, protection and his overall versatility. He's doing a good job for us,'' Belichick said. ''He's a hard guy to cover. We've had a lot of trouble covering him defensively.''
Like the 23-year-old Gronkowski, Hernandez's rookie contract wasn't set to expire until after the 2013 season, but the talented tandem of tight ends will now remain in New England throughout their prime, forming perhaps the most productive pair in recent memory.
After posting one of the greatest seasons ever for a tight end last year, when he recorded 90 receptions, 1,327 yards and 17 touchdowns, Gronkowski was rewarded with the richest deal for a tight end in NFL annals. He agreed in June to a six-year, $53 million extension.
Hernandez's contract actually averages more the first four years than Gronkowski's deal and offers more in true guaranteed money. Gronkowski was promised $12 million up front and another $5 million if he was still on the roster in 2015.
''They're two different types of tight ends, Rob being the bigger body type. But they both are very good at what they do,'' New England tight end Daniel Fells said. ''They push you to get better every single day. When you have two talented guys in your room, you want to try to raise the bar yourself, and it makes me get better.''
And what has he learned from them so far this preseason?
''That I've got a lot of work to do,'' Fells joked.
Hernandez's deal casts a larger shadow over the possibility of a long-term contract for Pro Bowl receiver Wes Welker. After a stellar season in which he led the league with 122 receptions - 22 more than the next highest total - Welker, who finished with 1,569 yards, was unable to come to terms on an extension this offseason. Instead, he signed a $9.5 million franchise tender in May.
''It's good for him. Definitely happy for him,'' Welker said of Hernandez. ''He's a great player and (has) done a lot of great things for us. (It's) good to have him here.''
Welker, 31, was asked to compare his situation to that of Boston Red Sox designated hitter David Ortiz, another productive fan favorite vying for a long-term extension, but who instead signed a one-year deal prior to this season.
''I think it's a little bit different with the sports and everything and how everything comes together,'' Welker said. ''But at the same time, I'm under contract and I played out my last deal and I'll play out this one and we'll see where we're at.''
Regardless of his future with the Patriots, Welker should once again benefit from lining up beside Hernandez and Gronkowski.
''You can do different things,'' he said. ''You can line up in some bigger people-type sets and in some more spread out-type sets. And with the way they can do different things, I think it really helps us in running and passing the ball.''
---
Online: http://bigstory.ap.org/NFL-Pro32 and http://twitter.com/AP-NFL
---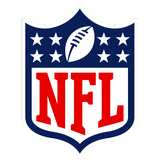 Get more from National Football League
Follow your favorites to get information about games, news and more
---