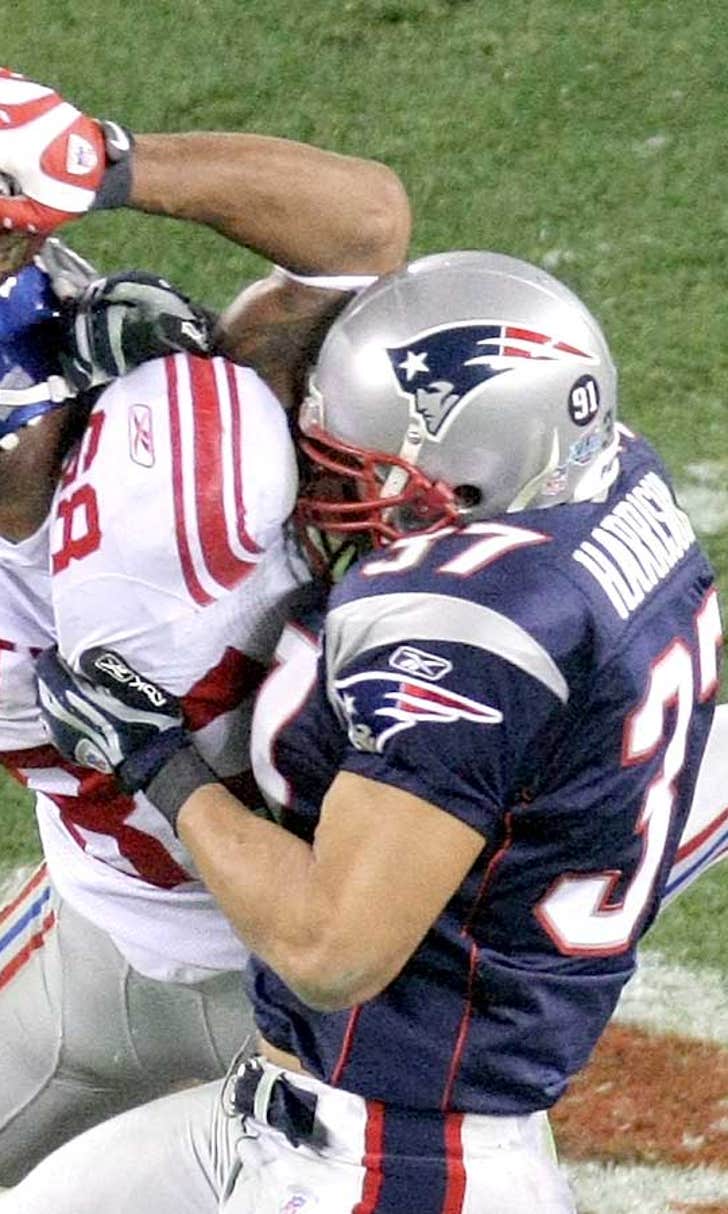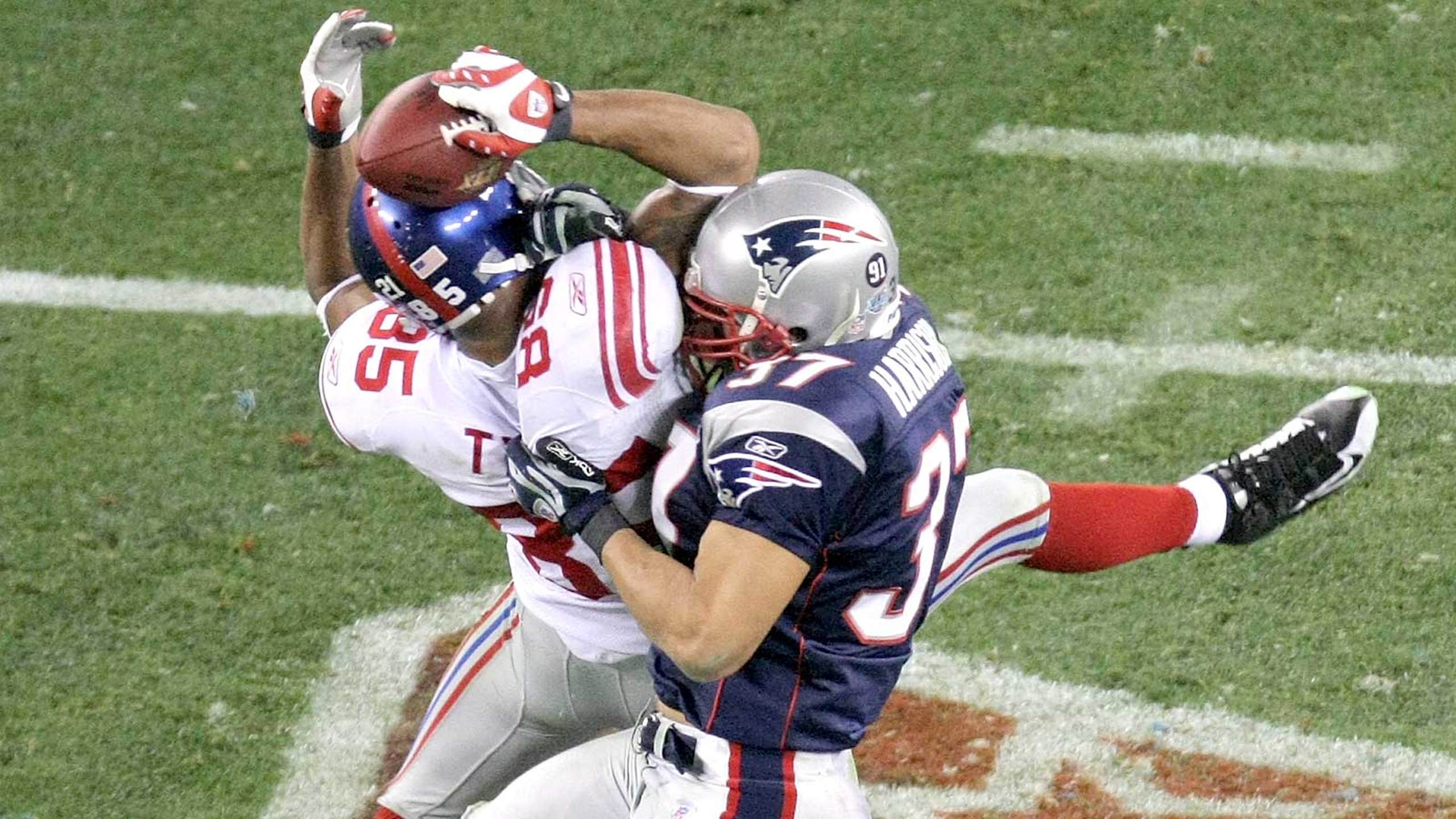 My Super Bowl Moment: Tyree relives that one amazing play
BY foxsports • December 9, 2013
"An oblong shaped ball on the side of a helmet just really doesn't make much sense to me."
David Tyree, the former Giants receiver who made the catch the propelled the Giants to a Super Bowl XLII win and caused a continuing nightmare for the New England Patriots, is still looking for an explanation on how he actually made that catch.
"I'm still lost," Tyree said to FOX host Mike Hill for the My Big Game Moment series. "Just like everybody else ... they're looking for an explanation. I'm still looking for one, too."
It's hard to imagine, but Tyree didn't grasp the magnitude of his "helmet catch" during the game.
"That's the great thing about being a part of a team. As amazing as the catch was, it will never usurp the moment, this journey that we've all been on since training camp," he said.

In fact, it wasn't until he got back to his hotel room later that night that he saw the replay. Let's just say, he was surprised.
"My own jaw dropped. For the first time as a professional, I was impressed. Impressed with my own work. I was kind of awestruck and I became a fan."
But let's get real here. Tyree did make an amazing play, but how much of it was just due to luck? "None of it," he said. In fact, Tyree was praying with a teammate's mother before the game and she gave him a prophecy of sorts:
"God is going to give you the big play."
So, can we call it divine intervention? With a catch such as this, it's hard to argue against it.
You can watch Mike Hill's entire interview with David Tyree above.

---
---