National Football League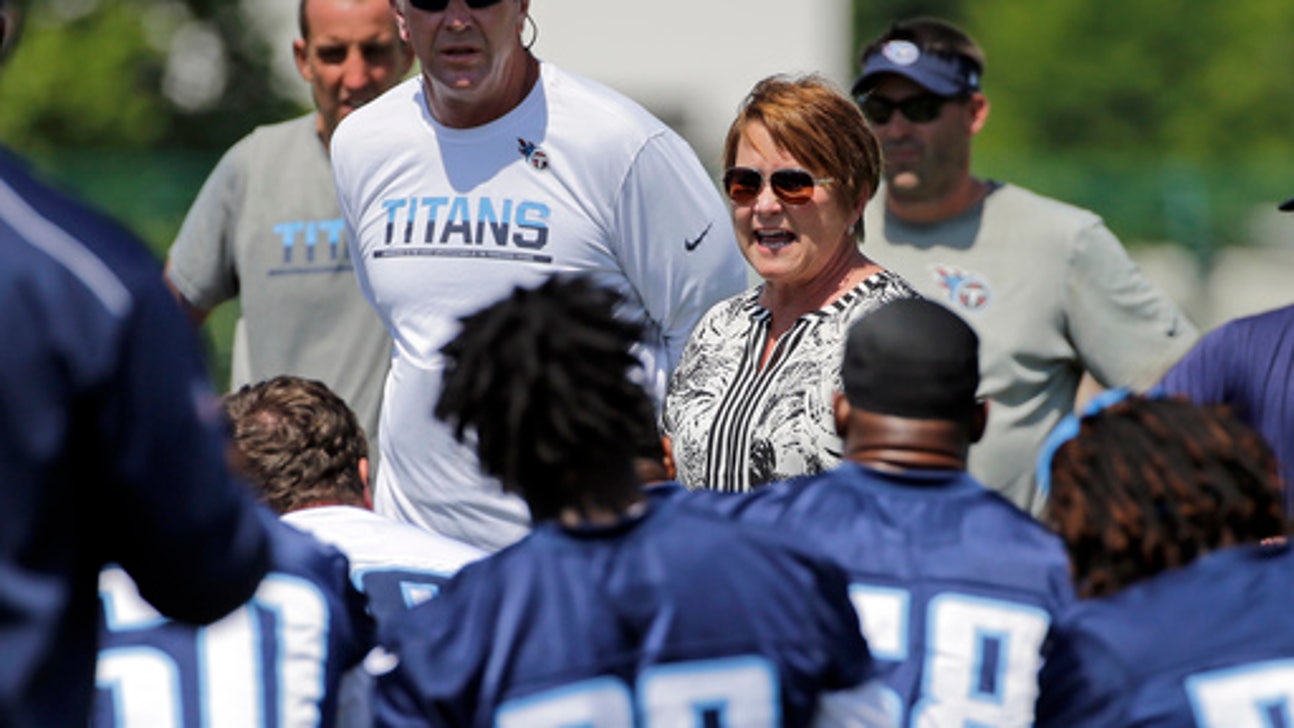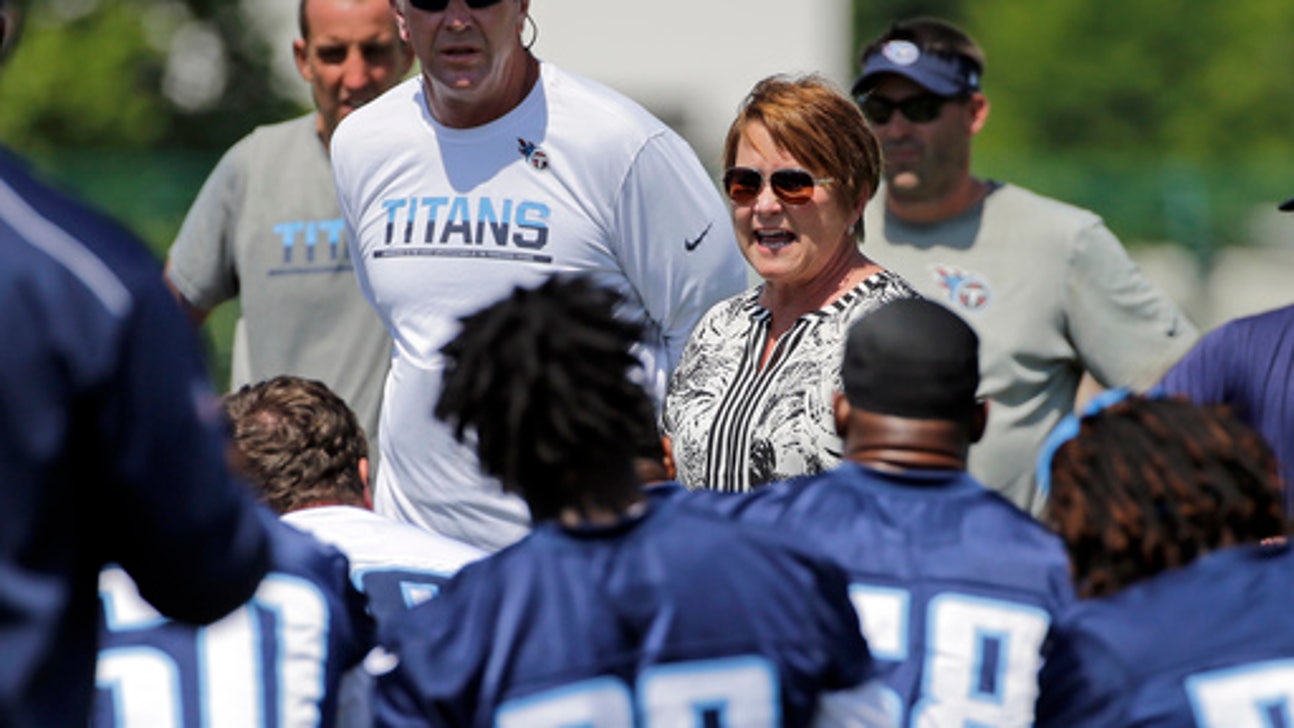 National Football League
Mularkey has lineman run relay race to break minicamp early
Published
Jun. 16, 2016 6:18 p.m. ET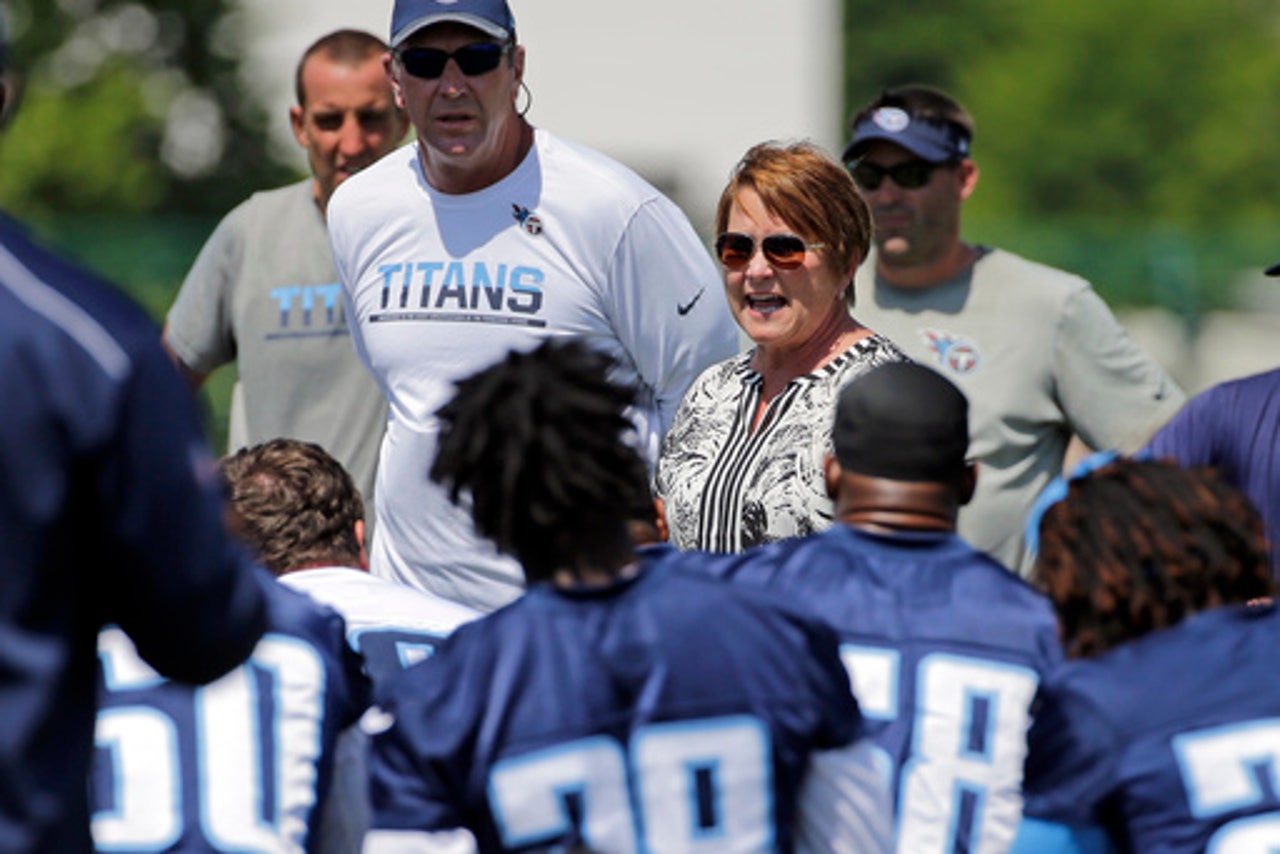 NASHVILLE, Tenn. (AP) Mike Mularkey put the end of the Tennessee Titans' offseason program in the hands, and legs, of four of the unlikeliest players to run a relay race in under a minute.
Linemen.
Mularkey surprised the Titans on Thursday after they stretched and heard from controlling owner Amy Adams Strunk with the news that they could avoid practicing in 100-degree heat if defensive linemen DaQuan Jones and Angelo Blackson, left tackle Taylor Lewan and right guard Chance Warmack could run fast enough to beat the clock.
And don't drop the baton either.
''I was really trying hard not to drop the baton man,'' the 323-pound Warmack said. ''That was the hardest part. I didn't want to drop the baton. If I drop the baton, it's over.''
The Titans had been scheduled to be on the field Thursday for only 80 minutes on the final day of a three-day minicamp. Mularkey said he had planned to give them a break after working hard this offseason. But the coach, in his first year since being given the job full-time in January, wanted to make sure they earned the pass from the final practice until training camp.
''I just wanted one more competition,'' Mularkey said. ''Amy kind of led off how she's enjoyed hearing about the competitions we've been having and she'd like to see one more. She was the trigger to get this thing rolling.''
That's when Mularkey announced the relay race and called out the quartet of linemen where Lewan is the lightest of the group at 309 pounds. Jones started and handed the baton off to Lewan, who gave it to Blackson with Warmack running the anchor leg with teammates cheering.
The race brought a flashback for Jones, who competed in shotput and took part in a big man relay race in high school.
''I wasn't too sure how I did,'' Jones said. ''I was trying to run ... as fast as I can and give it to Taylor the speedster over there. I think he made up for a lot of us.''
The four linemen easily beat the 60 seconds Mularkey set for them to beat, clocking in at about 45 seconds. That started a celebration before the Titans headed to the locker room for the last time until camp opens in late July.
''Next time I'm going to have to cut the time down a little bit,'' Mularkey said.
The relay race marked just the latest change for a franchise that has been very busy since Strunk decided to keep Mularkey as her head coach in January after hiring a new general manager in Jon Robinson. A team that is 5-27 the past two seasons has added 10 draft picks and a handful of veterans to bulk up the roster.
The team's headquarters also is being revamped. Players had to navigate boxes in the locker room with workers ready to start tearing out lockers Friday as part of a renovation set to be done by the start of training camp. Workers are busy installing a new indoor practice field, and new seats have been installed at Nissan Stadium.
Strunk has been criticized by fans for not spending more time in Tennessee. She told the Titans after they stretched that she had bought a house in Nashville, which Lewan called awesome when players feel ownership is taking an interest in them.
''We're making some huge changes around here, and we're going to be a lot better this year,'' Lewan said. ''So I mean right now it's all just noise. It's all just this or that. We haven't done anything yet, but during the season hopefully we get to prove ourselves.''
Notes: Mularkey said LB Derrick Morgan (shoulder) will be full-speed when training camp opens and hopes the same for rookie LB Kevin Dodd, who had surgery on his right foot last month.
---
Online:
AP NFL website: www.pro32.ap.org and AP NFL Twitter feed: http://twitter.com/AP-NFL
---
Follow Teresa M. Walker at www.twitter.com/teresamwalker
---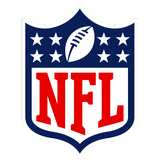 Get more from National Football League
Follow your favorites to get information about games, news and more
---