National Football League
National Football League
Mock Draft: Tebow a Saint?
Published
Feb. 10, 2010 12:00 a.m. ET

Now that we're done with the Super Bowl, it's time to focus in on the real apex of the NFL calendar year -- draft weekend.

Since our last mock draft, several seniors improved their stocks with impressive Senior Bowl week workouts, while others weren't as fortunate. Still a few weeks from the NFL Scouting Combine, it's time to jump back into the madness that is mockness.

With still many more to come, here's the 2010 Schrager Mock Draft, Version 2.0. Dig in and let me know your thoughts.


First Round
1. ST. LOUIS RAMS

Nebraska DT Ndamukong Suh
(Last week: Same)

The more mock drafts I read, the more pundits I see pinning one of the two first round caliber quarterbacks -- Sam Bradford and Jimmy Clausen -- to St. Louis. Hey, the Rams need a quarterback. I realize that. But I just don't see GM Billy Devaney and coach Steve Spagnuolo letting "The Boy Named Suh" get past them. "Spags" is a defensive mastermind at heart and few defensive prospects like Suh come along in a decade. Compared to every great three-technique DT from John Randle to Tommie Harris, Suh's being labeled a "can't miss". He's the pick at No.1, regardless of team needs. I still think St. Louis picks up a quarterback over the offseason. I just think that quarterback's last name will be Vick or Leinart, not Clausen or Bradford.

2. DETROIT LIONS

Oklahoma DT Gerald McCoy
(Last week: Same)

The Lions D got better in '09, but was still pretty darn bad. Ranked last in the league against the pass and No. 25 against the rush, the Lions will load up on defensive talent throughout the 2010 draft. Eric Berry could be an intriguing consideration at No. 2 overall, but the Lions spent a second round pick on (and are quite happy with) a safety in Western Michigan's Louis Delmas last April. Some pundits actually have Gerald McCoy ranked higher than Suh. That will certainly be a running debate until April.

In the end, I think St. Louis goes with the 'Husker at 1, and Detroit takes the Sooner at 2. They'll pair McCoy alongside second-year talent Sammie Lee Hill in the middle and have two stud defensive tackles to anchor Jim Schwartz's defensive line for years to come.

3. TAMPA BAY BUCCANEERS

Tennessee S Eric Berry
(Last week: Same)

The Browns drafted Eric Turner No. 2 overall in 1991 and the Lions took Bennie Blades No. 3 in 1988. Add Eric Berry to the exclusive list of safeties taken in the top 3. I'd be shocked if Berry slipped any further than third overall. The Tampa D already has a nice crop of young defensive talent. In Roy Miller, Barrett Ruud and Tanard Jackson, the Bucs have a solid trio of defenders up the middle. Add Berry to that mix and watch out for Raheem Morris' young unit.

4. WASHINGTON REDSKINS

Notre Dame QB Jimmy Clausen
(Last week: Same)

The Redskins could tender Jason Campbell and keep him around for a season or just get rid of him altogether. Either way, it's time for a new "face of the franchise" in D.C. Insert Clausen. Like Joe Theismann so many years before him, Clausen will be a Notre Dame gunslinger playing in the nation's capital. Malcolm Kelly, Devin Thomas and Fred Davis all picked it up towards the end of their second seasons. Clausen would have some young tools to work with in Washington and Mike Shanahan could serve as the perfect teacher. Things like "hope" and "change" are coming to D.C.

5. KANSAS CITY CHIEFS

Oklahoma State OT Russell Okung
(Last week: Okung No. 8 to Raiders, Chiefs picked OT Anthony Davis, Rutgers)

The Kansas City offensive line was a work in progress in '09, but started to come along a bit down the stretch. Drafting an offensive tackle like Okung would allow Branden Albert to move back to his natural position of guard, solidify Matt Cassel's blind side and give Jamaal "Jazz" Charles some legitimate holes to run through. Okung can play right away and was the top offensive line prospect from the start of the college season right through the end. Todd Haley and Charlie Weis are already concocting offensive schemes out in KC. They'll need a solidified offensive line to accomplish their goals in 2010. Though I'm more intrigued by Rutgers monster Anthony Davis, Okung's the safer and smarter pick for Kansas City.

6. SEATTLE SEAHAWKS

Georgia Tech DE Derrick Morgan
(Last week: Morgan No. 16 to Titans, Seahawks picked S Taylor Mays, USC)

At 6'4, 270 pounds, Morgan's an imposing presence and a bolt of lightning off the edge. Patrick Kerney's not getting any younger and Lawrence Jackson hasn't exactly been Reggie White since being drafted in the first round two years ago. New Seahawks coaches Pete Carroll, Jeremy Bates, Jed Fisch and Kippy Brown make up an All-Star team of offensive minds out in Seattle, but the defense needs to improve if the Seahawks are going to compete in the high flying NFC.

Sam Bradford's an intriguing thought and I still think Carroll may have a tough time passing on Taylor Mays, but the potential sack machine Morgan is the most likely choice at No. 6.

7. CLEVELAND BROWNS

Florida CB Joe Haden
(Last week: Same)

Haden's drawing comparisons to top NFL cornerbacks Darrelle Revis and Nnamdi Asomugha. To be completely honest, those comparisons are not that absurd. In 2009, Haden held big name SEC wideouts Brandon LaFell, Julio Jones and A.J. Green all but catchless. He then completely shut down Cincinnati stars Mardy Gilyard and Armon Binns in the Sugar Bowl. According to Terry Pluto of the Cleveland Plain Dealer, the Browns find Haden to be a "very attractive" draft prospect. With little talent at corner and safety, this one almost makes too much sense.

8. OAKLAND RAIDERS

Rutgers OT Anthony Davis
(Last week: Davis No. 5 to Chiefs, Raiders picked OT Russell Okung, Oklahoma State)

You never know with Al Davis. I thought Darrius Heyward-Bey was worthy of a late first/early second round selection last year; Davis took him No.7 overall. Another A. Davis -- Rutgers behemoth Anthony Davis -- has unlimited potential. At 6'6, 330 pounds, he's a monster. After a few dominant individual workouts, don't be shocked if he skyrockets up draft boards.

In a perfect world, Tom Cable would get the opportunity to groom a top offensive line prospect like Davis. Of course, in a perfect world, the Raiders would have at least one 6+ win season since 2002. Anthony Davis could be the pick here, but so can just about 75 other guys.

9. BUFFALO BILLS

Oklahoma QB Sam Bradford
(Last week: Same)

Bills fans have been down this road before. Whether it's been Rob Johnson, J.P. Losman or Trent Edwards, Buffalo's been trying to find Jim Kelly's replacement at quarterback for close to 20 years. Sam Bradford's shoulder should be fully healed by Draft Day. Will it be strong enough to throw in the heavy late December Buffalo winds, though? We'll have to wait and see. Assuming Bradford's arm is good to go, I'd look for Buddy Nix and Chan Gailey to roll the dice on the former Heisman winner and start anew at quarterback. Again.

10. JACKSONVILLE JAGUARS*

Alabama LB Rolando McClain
(Last week: Same)

In recent weeks, I've read various critiques on McClain's pro potential. Stuff like "Nick Saban's defense masked his inefficiencies" and "He'll never be the player he was in college at the next level". You know, the usual "not a ton of upside" garbage. Clearly, I don't buy it. McClain's a defensive dynamo and at 6'4, 260 pounds with all the immeasurables you can ask for, I view him as the prototypical NFL 4-3 middle linebacker.

Jack Del Rio will fall in love with his toughness and on-the-field leadership capabilities. McClain was the heart and soul of college football's top defense in '09. He'll be an opening day starter in Jacksonville in '10.

11. DENVER BRONCOS*

Brandon Graham, Michigan DE/LB
(Last week: Graham No. 39 to Raiders, Broncos picked WR Dez Bryant, Oklahoma State)

Josh McDaniels and defensive coordinator Don Martindale have one pass rushing 3-4 DE/OLB hybrid in Elvis Dumervil. Brandon Graham would be another. After a promising 6-0 start to the 2009 season, the Denver defense stalled down the stretch and got run over by AFC West also-rans Kansas City and Oakland at home. Graham, whose stock is skyrocketing up draft boards after a dominant week of Senior Bowl practices and an MVP performance in the game itself, was one of the few bright spots in Ann Arbor over the past two seasons.

This is a bit higher than most other mock drafts have Graham, but McDaniels and co. will love his makeup, his leadership skills, and his non-stop pursuit of the ball. AFC West opponents will not.

12. MIAMI DOLPHINS

Tennessee DT Dan Williams
(Last week: Same)

Everyone's talking wideout here, but there will be several solid options available in later rounds for that. Run-stopping defensive tackles, though, do not just show up on your doorstep. Dan Williams follows in the great tradition of the Tennessee DTs before him (Albert Haynesworth, Justin Harrell, Aubreyo Franklin) and could be the anchor of the Miami D-line for years to come. Parcells, Ireland and Sparano will love what Williams brings to the table.

13. SAN FRANCISCO 49ERS

Iowa OT Bryan Bulaga
(Last week: Same)

The 49ers passed on offensive tackle Michael Oher last year and grabbed Michael Crabtree 10th overall, instead. Bulaga, a star at Iowa coming off of a wonderful Orange Bowl, should be around at No.13. It's safe, it's smart and it's the right pick. I love what Bulaga offers as a tackle. Though there's not much buzz around him now, he could get some Top 10 love as we get closer to April.

14. SEATTLE SEAHAWKS

Clemson RB/KR C.J. Spiller
(Last week: Same)

The "ex-college coach traveling band of offensive wunderkinds" that currently make up the Seahawks coaching staff will draft their first offensive player in the No. 14 hole. I can't see them letting Spiller slip past them. The Seahawks run game simply hasn't been the same since Shaun Alexander hit the dreaded 30-year-old running back wall in 2007. Justin Forsett had a few good games in '09 and Julius Jones can still pick up yards when called upon, but Spiller's the game breaker the Seattle offense so desperately needs. He'll return kicks, catch passes and be an every down back if needed. It's hard not to get excited over envisioning Pete Carroll using Spiller like he did Reggie Bush at USC. Everywhere.

15. NEW YORK GIANTS

USC S Taylor Mays
(Last week: Mays No. 6 to Seahawks, Giants picked DT Brian Price, UCLA)

The Giants have major needs across their defense, primarily at middle linebacker. But safety is a top priority as well. Kenny Phillips still may end up being the All-Pro he appeared to be over the first 20 games of his pro career, but after missing the bulk of his second season with patella femoral arthritis -- a potential career-threatening condition -- the Big Blue defense was just never the same.

Everyone -- I mean everyone -- is down on Taylor Mays following a so-so senior season and a mediocre Senior Bowl week in which he struggled in pass coverage. Call me crazy, but I still really like him as an NFL prospect. A three-time All American and a four-year starter at USC, Mays punishes receivers across the middle and has pro speed. If the Giants move to Perry Fewell's Tampa 2, Mays can be the run-stopping safety that makes it all work. If they want to move him to OLB, he could probably play that position as well.

I originally had Mays going in the Top 10 and I've seen him slip all the way to the second round in some mock drafts. That's ludicrous. Giants fans would be psyched to have the former Trojan fall in their laps at No. 15. Following in the great tradition of Ronnie Lott, Dennis Smith and Troy Polamalu, Mays is the next great USC safety roaming centerfield in the pros. Phillips and Mays in the same secondary? Watch out, NFC East.

16. TENNESSEE TITANS*

UCLA DT Brian Price
(Last week: Price No. 15 to Giants, Titans picked DE Derrick Morgan, Georgia Tech)

Chuck Cecil's defense was horrendous at the start of '09, but really came along down the stretch. Finishing the season going 8-2 in their final 10 games, the Titans defense learned to work together without Albert Haynesworth clogging up the middle. Brian Price might not be the physical presence that Haynesworth is, but he's certainly worthy of Tennessee's first-round pick. Price dominated the Pac-10 in 2009, earning him the conference's Defensive Player of the Year award. He had 22 tackles for a loss, 11.5 sacks over the past two years and seemed to spend much of the season in the opponent's backfield. Tennessee's D is lush with talented youngsters. Add Price to the mix and the unit gets even better.

17. SAN FRANCISCO 49ERS*

Florida DE Carlos Dunlap
(Last week: Same)

San Francisco's defense picked it up over the second half of the season and is just a few players away from being a real force. 2008 BCS Championship MVP Carlos Dunlap is an awe-inspiring physical specimen and a downright terror off the edge. At 6'6, 290 pounds, he's a potential nightmare for opposing offensive lines. Mike Singletary will love his non-stop motor. With two picks in the top 20, San Fran firms up their offensive and defensive lines with guys who can start right away.

18. PITTSBURGH STEELERS

Idaho G Mike Iupati
(Last week: Iupati No. 24 to Eagles, Steelers picked OT Trent Williams, Oklahoma)

The last time a guard was taken in the top 20, it was Virginia's Branden Albert going to Kansas City at 17th overall in 2008. Iupati's in the same league. Coming off a dominant senior season at Idaho, he opened eyes while paving giant paths for Idaho running backs in the Roady's Humanitarian Bowl versus Bowling Green. Iupati was one of the more polished players down at Mobile for the Senior Bowl, and though he didn't necessarily dominate during practices, his first round status was solidified with steady play throughout the week. Pittsburgh's offensive line returned five starters from its Super Bowl winning squad and still struggled mightily in '09. The O-Line hasn't been the same since Alan Faneca left for the Jets via free agency. Iupati's a major step in getting the unit back where Pittsburgh fans expect it to be.

19. ATLANTA FALCONS*

Oklahoma State CB Perrish Cox
(Last week: Cox No. 29 to Jets, Falcons picked CB Patrick Robinson, Florida State)

After Haden, it's an open book on who the second cornerback off the board will be. Right now, I'm confident Cox is the second CB taken, but in the coming months, Kyle Wilson, Patrick Robinson, Syd'Quan Thompson and Donovan Warren could all end up being the guy. I'm confident Atlanta takes one of them. Find the footage of the two picks Cox had in the Cowboys' win over Texas Tech in '09. Both were special and exhibit the big play abilities of the 5'11 speedster. Cox has kick return abilities, as well. Mike Smith's defense featured a patchwork unit of corners in '09. With years of experience covering some of the nation's top wideouts in the pass-happy Big 12, Cox is a potential opening day starter for Atlanta.

20. HOUSTON TEXANS*

Texas CB/S Earl Thomas
(Last week: Same)

I love this pick for Houston. Thomas is a local guy who can fill a pressing need for the Texans. Houston got a lot more than anyone expected from Bernard Pollard and John Busing at safety over the final few months of the season, but would love a top notch prospect at the position to go with their star studded front 7. Thomas was a first-team All American in '09 and could play cornerback if needed, as well.

21. CINCINNATI BENGALS

Oklahoma State WR Dez Bryant
(Last week: Bryant No. 11 to Broncos, Bengals picked TE Jermaine Gresham, Oklahoma)

Some mock drafts have the uber-fast, uber-versatile Bryant going in the top 10. Still the top wideout off the board, I see him slipping to Cincinnati at No. 21. The Bengals can certainly use him. The passing game, once the bread and butter of the "Who Dey" offense, looked inept at times in '09. Carson Palmer, a guy Adam Schein refers to as "The Human Jugs Machine", became a glorified game manager over the season's final three months. Was the loss of T.J. Houshmandzadeh one of the reasons? Perhaps.
In Bryant, the Bengals get a worthy WR2 to pair with Chad Ochocinco and a potential game-breaker for Palmer to hit on deep routes. They also get a kick return specialist. Bryant, whos been training for draft workouts since October, is going to put on a show at the Combine and end up being the first wideout taken in this draft. If he slips to Cincy, they'll gladly scoop him up.

22. NEW ENGLAND PATRIOTS

Maryland OT Bruce Campbell
(Last week: Campbell No. 27 to Cowboys, Patriots picked DE/OLB Everson Griffen, Oklahoma)

The Patriots offensive line isn't getting any younger and Campbell's quite the prospect. At 6'7, 310 pounds, the athletic tackle has plenty of upside. Coming off nagging knee and toe injuries, teams may be a bit tentative on selecting the still very raw Campbell in the first round, but his potential is too great for the Patriots to pass on him at No. 22 oveall. With four picks in the first two rounds, look for the Patriots to take some gambles with a few of their selections. Campbell only played in 27 games at Maryland, but is worth the risk. And I'm giving him the nickname "Evil Dead" for his namesake actor. A doppelganger for the guy? Not quite. Does he have the same name? Yes.

23. GREEN BAY PACKERS

Oklahoma OT Trent Williams
(Last week: Williams No. 18 to Steelers, Packers picked Michigan CB Donovan Warren)

How'd that happen? A few months after being projected as a top five prospect heading into the 2009 college season, Williams slips all the way to No. 23 and into the hands of the Green Bay Packers. Whereas Williams had a strong enough senior season, guys like Okung, Bulaga, Davis, Iupati and Campbell appear to be hotter prospects with greater potential. Capable of playing either left or right tackle, Williams has four years of Big 12 experience and should make for a fine fit in pass-happy Green Bay.

24. PHILADELPHIA EAGLES

USC DE/OLB Everson Griffen
(Last week: Griffen No. 18 to Patriots, Eagles picked Idaho G Mike Iupati)

2009 was Griffen's first and only as a fulltime starter at USC and he made the most of it. The hybrid DE/OLB had 8 sacks, 9.5 tackles for a loss and 45 tackles overall. Sean McDermott's defense got a lot of solid pass rush production from Trent Cole and Juqua Parker in '09, but could use another young lightning rod coming off the edge. Griffen fits the mold. With Griffen added at DE and the return of Stewart Bradley and Omar Gaither at linebacker, theEagles defense could be back among the league's best in 2010. Perhaps they'll get that swagger back, too.

25. BALTIMORE RAVENS

Florida State CB Patrick Robinson
(Last week: Robinson No. 19 to Falcons, Ravens picked California CB Syd'Quan Thompson)

Ravens fans may be clamoring for a wideout at No. 25 -- LSU's Brandon LaFell appears to already be a fan favorite on the blogs and message boards -- but cornerback is as pressing, if not a far greater need. Robinson battled injuries this season, but always exhibited top flight corner talent when on the field.

With Ed Reed's future status still unknown and Frank Walker and Domonique Foxworth serving as starting cornerbacks down the stretch of the '09 season, Robinson fills an immediate need and could contribute right away. Whether or not ex-Canes Ray Lewis, Ed Reed and Tavares Gooden will tolerate having a Seminole in their defensive huddle is an entirely other issue. Look for Baltimore to snag Robinson at 25, then look to address receiver in the second round.

26. ARIZONA CARDINALS

Texas DE/OLB Sergio Kindle
(Last week: Same)

Some draft pundits are down on Kindle, hinting that his game doesn't translate to the pro level. I've seen him slotted to go as low as the third round in some mock drafts. That doesn't make much sense to me. At 6'4, 255 pounds, Kindle has the size and speed to play either defensive end or outside linebacker at the next level and produced enough in the college game to make me think he could do it right away. Arizona's defense was torched by the Packers and Saints in the playoffs. Upgrades are needed along the front 7. Kindle's a player who can play in a variety of spots an do so tenaciously. The Cardinals would be fortunate to see him still on the board at No. 26.

27. DALLAS COWBOYS

Massachusetts OT/G Vladimir Ducasse
(Last week: Ducasse No. 41 to Bills, Cowboys picked Maryland OT Bruce Campbell)

Who?! Trust me, nobody will be asking that question by Draft weekend, as the versatile offensive line prospect out of UMass made quite the splash at the Senior Bowl and is quickly moving up draft boards. His versatility is the main reason. At 6'5, 330 pounds, Ducasse can play either tackle positions or in the interior at guard. A native of Haiti, he picked up the game at a later age than most and still has loads of potential. Built like a guard but able to play tackle, look for Jerry Jones to scoop up the "small school" product and mold him into a force. It's no secret that the Dallas offensive line needs some young reinforcements. Ducasse, though perhaps not the sexiest choice for Cowboys fans, is a necessary step in the right direction.

28. SAN DIEGO CHARGERS

Fresno State RB Ryan Mathews
(Last week: Mathews No. 51 to Texans, Chargers picked Alabama DT Terrence Cody)

I've flip-flopped on where the Chargers will focus with the 28th pick quite a few times in recent weeks. Do they look to fill the shoes of LaDainian Tomlinson with a young running back or try to do the same with the aging Jamal Williams at defensive tackle? I think they address the former, plucking Ryan Mathews out of Fresno State. Scouts have compared the underclassman to Willis McGahee and Thomas Jones -- a tough inside-the-tackles runner with breakaway speed. Look for San Diego to scoop up Mathews here, then address the defensive line in either rounds two or three.

29. NEW YORK JETS

Boise State CB Kyle Wilson
(Last week: Wilson No. 49 to 49ers, Jets picked Oklahoma State CB Perrish Cox)

Perhaps no player in all of college football had a better January than Boise State's Kyle Wilson. The New Jersey native stood out in the Broncos' impressive Fiesta Bowl win over TCU, and then raised eyebrows all week at the Senior Bowl in Mobile. A solid corner with good speed and coverage abilities, Wilson can also contribute in the return game. Rex Ryan's defense features the hands-down top cornerback in the league. Wilson will give Darrelle Revis a battery mate to work alongside for years to come.

30. MINNESOTA VIKINGS

Penn State Jared Odrick DE/DT
(Last week: Same)

37-year-old Pat Williams is considering retirement and backup Jimmy Kennedy is not the long-term answer. I can see Minnesota going with another former Nittany Lions star to fill that role, instead. Odrick was the 2009 Big Ten Defensive Player of the Year and had a strong Senior Bowl week in Mobile. The knock on him is his upper body strength. It's certainly something he can work on. He has a great football mind and a high motor -- two things Leslie Frazier will love.

31. INDIANAPOLIS COLTS

South Florida DE Jason Pierre Paul
(Last week: Pierre Paul No. 54 to Bengals, Colts picked DE/OLB Jerry Hughes, TCU)

Dwight Freeney and Robert Mathis, meet Jason Pierre Paul. Now, teach him everything. Labeled as a "one year wonder" by some, the 6'5, 265 pound pass rush specialist merged onto the scene in 2009 and could be a terror to deal with on the Lucas Oil Stadium rug. The first-team All-Big East selection led South Florida in sacks, tackles for a loss and quarterback hurries in '09. Slotted to go anywhere from the Top 10 to the mid-second round, Pierre Paul would be a nice scoop up for Larry Coyer's 4-3 defense.

32. NEW ORLEANS SAINTS

Clemson OLB/DE Ricky Sapp
(Last week: Same)

Gregg Williams' defense relied on quarterback hurries, stout run defense and opportunistic turnovers throughout the 2009 season and it resulted in a Lombardi Trophy. Scott Fujita and Scott Shanle were both stellar at the outside linebacker spots throughout the Saints' Super Bowl run, but aren't getting any younger. If Ricky Sapp, a guy some pundits like as a Top 20 pick, is available at No. 31 or 32, look for GM Mickey Loomis to scoop him up. The thought of the lightning fast Sapp, who had five sacks for Clemson in '09, roaming the Superdome carpet will be too much to resist.

*To Be Decided by Coin Toss


Second Round
33. St. Louis Rams—Jermaine Gresham, TE, Oklahoma
34. Detroit Lions—Jonathan Dwyer, RB, Georgia Tech
35. Tampa Bay Buccaneers—Corey Wootton, DE/DT, Northwestern
36. Kansas City Chiefs—Golden Tate, WR, Notre Dame
37. Washington Redskins—Charles Brown, OT, USC
38. Cleveland Browns—Sean Weatherspoon, LB Missouri
39. Oakland Raiders—Brandon Spikes, LB, Florida
40. Seattle Seahawks—Nate Allen, S, USF
41. Buffalo Bills—Selvish Capers, OT, West Virginia
42. Tampa Bay Buccaneers*—Jon Asamoah, G, Illinois
43. Miami Dolphins—Brandon LaFell, WR, LSU
44. New England Patriots*—Jahvid Best, RB, California
45. Denver Broncos—Damian Williams, WR, USC
46. New York Giants—LaMarr Houston, DT, Texas
47. New England Patriots*— Rob Gronkowski, TE, Arizona
48. Carolina Panthers*—Aaron Hernandez, TE, Florida
49. San Francisco 49ers—Colt McCoy, QB, Texas
50. Kansas City Chiefs*—Maurkice Pouncey, C/G, Florida
51. Houston Texans*—Anthony Dixon, RB, Mississippi State
52. Pittsburgh Steelers—Syd'Quan Thompson, CB, California
53. New England Patriots—Dexter McCluster, RB/WR, Ole Miss
54. Cincinnati Bengals—Alex Carrington, DE, Arkansas State
55. Philadelphia Eagles—Morgan Burnett, S, Georgia Tech
56. Green Bay Packers—Devin McCourty, CB, Rutgers
57. Baltimore Ravens–Arrelious Benn, WR, Illinois
58. Arizona Cardinals—Jason Worilds, DE, Virginia Tech
59. Dallas Cowboys—Demaryius Thomas, WR, Georgia Tech
60. San Diego Chargers—Terrence Cody, DT, Alabama
61. New York Jets—Austen Lane, DE, Murray State
62. Minnesota Vikings—Dominique Franks, CB, Oklahoma
63. Indianapolis Colts—Donovan Warren, CB, Michigan
64. New Orleans Saints—Tim Tebow, QB, Florida


Third Round
65. St. Louis Rams—Jordan Shipley, WR, Texas
66. Detroit Lions—Navarro Bowman, LB, Penn State
67. Tampa Bay Buccaneers—George Selvie, DE, South Florida
68. Kansas City Chiefs—Daryl Washington, LB, TCU
69. Oakland Raiders—Jevan Snead, QB, Ole Miss
70. Philadelphia Eagles—Mike Johnson, OG, Alabama
71. Cleveland Browns—Eric Decker, WR, Minnesota
72. Buffalo Bills—Roger Saffold, OT/OG, Indiana
73. Miami Dolphins—Greg Hardy, DE, Ole Miss
74. Jacksonville Jaguars*—Kareem Jackson, CB, Alabama
75. Chicago Bears*—Jared Veldheer, OT, Hillsdale
76. New York Giants—Willie Young, DE, N.C. State
77. Tennessee Titans*—Brandon Carter, OG, Texas Tech
78. Carolina Panthers*—Geno Atkins, DT, Georgia
79. San Francisco 49ers—Mardy Gilyard, WR/KR, Cincinnati
80. Denver Broncos—Reshad Jones, S, Georgia
81. Houston Texans*—Ciron Black, OT, LSU
82. Pittsburgh Steelers—Joe McKnight, RB, USC
83. Atlanta Falcons*—Kyle Calloway, OT, Iowa
84. Cincinnati Bengals—Anthony McCoy, TE, USC
85. Oakland Raiders—Mike Williams, WR, Syracuse
86. Green Bay Packers—Toby Gerhart, RB, Stanford
87. Philadelphia Eagles—Jerry Hughes, DE/OLB, TCU
88. Baltimore Ravens—Jermaine Cunningham, DE, Florida
89. Arizona Cardinals—Tony Pike, QB, Cincinnati
90. Dallas Cowboys—Ed Wang, OT, Virginia Tech
91. San Diego Chargers—Jerome Murphy, CB, South Florida
92. Cleveland Browns—Ed Dickson, TE, Oregon
93. Minnesota Vikings—John Jerry, OG, Ole Miss
94. Indianapolis Colts—Marshall Newhouse, OG, TCU
95. New Orleans Saints—Chad Jones, S, LSU

*To Be Decided by Coin Toss

---
---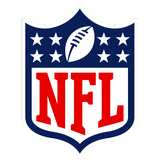 Get more from National Football League
Follow your favorites to get information about games, news and more
---