National Football League
National Football League
Minus All-Pro safeties, Seattle giving Terrell, Shead a shot
Published
Aug. 1, 2015 5:04 p.m. ET

RENTON, Wash. (AP) Part of what has made the Seattle Seahawks' defense the best in the NFL in recent seasons is the combination of Earl Thomas and Kam Chancellor at safety.
For the start of training camp, those All-Pro names have been replaced by Steven Terrell and DeShawn Shead as Thomas continues to recover from offseason shoulder surgery and Chancellor is holding out unhappy with his contract situation.
They're far from household names. Only the most die-hard Seattle fans would even know who Terrell and Shead are. But the time they get playing free and strong safety during training camp is vitally important in giving the Seahawks confidence they have a pair of capable backups should Thomas or Chancellor miss any games.
Neither player is new to the system. Shead has been with Seattle since signing as an undrafted free agent in 2012. Terrell was in camp last year, only to be released when final cuts were made and immediately re-signed to the practice squad.
Shead appeared in every game last season - including one start at cornerback - while Terrell saw action in seven games, playoffs included.
But this is the opportunity for both to shine during training camp with Seattle's presumptive starters on the sideline.
''Nobody comes hoping to be a great backup. You dream about playing and DeShawn Shead's chance is up right now. Unfortunately Kam is not here but it's like he's hurt and we go to the next guy and expect him to play up so now its (Shead's) opportunity and we'll see how he does,'' Seattle coach Pete Carroll said. ''Steven Terrell has been like a system guy for us and he will do everything he can to be like Earl back there. He's as fast as Earl and about the same size. ... I don't think anybody is like Earl but he' going to do it his way and we'll figure out what that means.''
Seattle was fortunate to have experienced backups at safety in previous seasons with Chris Maragos and Jeron Johnson as options if anything happened to either Thomas or Chancellor. But Maragos left for Philadelphia in free agency after the 2013 season and Johnson followed this past offseason by signing with Washington.
Some of that comfort and security is gone now, making it important for both Shead and Terrell to leave the right impression this preseason.
Shead's versatility is what has landed him a spot on Seattle's active roster starting with the 2013 season. He was a cornerback in college, but transitioned to playing more safety with the Seahawks after Johnson suffered an injury during the 2013 season and was placed on injured reserve. That's when Shead started studying at both safety positions.
Shead's to the point now where he won't define himself by one specific position in the secondary.
''At this point I'm a defensive back; I'm a corner, I'm a safety. Now that I know how to play all of them I enjoy getting out there and playing each one,'' he said. ''I've played more corner in my life so that's the one I probably know the most but now after playing free safety and strong safety the past couple of years I'm comfortable with everything. I just try to take advantage of my opportunities.''
Terrell's experience is mostly as a safety, although Seattle tinkered with playing him at cornerback on occasion last season. Versatility is just part of the requirements for playing defensive back with the Seahawks.
''It just makes you a better, more well-rounded player when you know all of them,'' Terrell said. ''It's tough. But here, that's just the standard. We're expected to know all positions. We're interchangeable.''
---
Online:
AP NFL website: www.pro32.ap.org and AP NFL Twitter feed: www.twitter.com/AP-NFL
---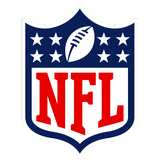 Get more from National Football League
Follow your favorites to get information about games, news and more
---