National Football League
National Football League
Michael Vick ready for pressure
Published
Aug. 30, 2011 1:00 a.m. ET

Michael Vick shared some laughs, and offered up an occasional smile. But for the most part, his Tuesday press conference announcing his new contract was handled the same way he's handled everything since he landed in Philadelphia two years ago.
All business.
''The common goal is to bring that ring back to the city of Philadelphia. That's why we play,'' Vick said. ''That's what we're all working for. As a competitor, I don't feel my career will be complete without that.''
And so begins the next phase in one of the league's more remarkable comeback stories. With the business of his new, six-year, $100 million contract out of the way, it's time for Vick and the rest of the star-laden Eagles to shoot for that elusive Super Bowl title.
The Eagles won the 1960 NFL championship, but have been to just two Super Bowls since, losing both.
Not that there's any pressure or anything.
''It's a lot of money, how ever you look at it,'' Vick said. ''Obviously, it's going to create a lot of demands. I know what comes along with it, and I know how to handle it.''
Vick, 31, became the Eagles' backup quarterback when they traded Donovan McNabb to the Washington Redskins after the 2009 season, and he became the starter last September after replacing an injured Kevin Kolb.
He was named NFL Comeback Player of the Year in 2010 after winning eight of 11 starts, throwing a career-high 21 touchdown passes and rushing for nine more. But despite engineering a memorable 38-31 comeback win over the New York Giants that ultimately led to the NFC East title in December, Vick and the Eagles were dumped at home a month later in the playoffs by the Green Bay Packers, 21-16, in the wild-card round.
But this year, knowing he'll open the season as the starter, and knowing he has perhaps the most name-heavy roster in the league on his side, it appears like it's Super Bowl or bust.
Which is why coach Andy Reid and Co. are more than happy to see the quarterback happy.
''This is a great story all the way through,'' Reid said. ''This is really what America's all about. Second chance and Mike took full advantage of that. And then when he was given a second chance to start in the National Football League, he took full advantage of that and turned it into this.''
And the next stop - after a detour vs. the New York Jets in the preseason finale on Thursday - will be a week from Sunday in St. Louis, where Vick will make his first opening-day start in five years vs. the Rams.
''(I) go back in time and think about how hard it's been over the last two years,'' he said. ''But (despite) the sacrifices I had to make and what I had to give up, it's been all worth it.''
But, in the end, will he be worth the money? The Eagles retained his rights by signing him to a one-year, $16 million franchise tag in the offseason, but his new contract now runs through 2016. It's a bold statement for a franchise that has had its share of big-name quarterbacks in the past, only to walk away empty handed.
It's clear, though, they see something different this time around.
''I think it's really a tribute to him more than us,'' Reid said, ''and how he's come back and the effort that he's put forth.''
Eagles president Joe Banner concurs.
''When you give a player a contract, you're betting on the future, and you're using the evidence of what he's done to that point to evaluate your future projection,'' he said. ''And if we didn't think Michael was somebody capable of leading this team to a Super Bowl, we never would have given him that contract.
''Now, our judgment has to be right, and he has to get on the field and prove that. But we wouldn't be making this type of investment if we didn't view him that way.''
Vick's deal makes him the third-highest-paid player in the NFL, behind only New England Patriots quarterback Tom Brady and Indianapolis Colts quarterback Peyton Manning. And the former No. 1 overall pick who served 19 months in a federal penitentiary at Leavenworth, Kan., on felony dogfighting charges before joining the Eagles, is now the first player in NFL history to sign more than one $100 million contract in his career.
On Dec. 23, 2004, with the Falcons on their way to the NFC Championship game, where they lost to the Eagles, Vick signed a 10-year deal worth $130 million. But he played only 32 games under that deal before legal problems derailed his career.
''I've learned ... don't take anything for granted,'' Vick said. ''I did that at one point when I had the big contract in Atlanta. And I think that will definitely help me now in understanding what's most important and how to move forward in my life.''
Whether that life includes a Super Bowl title remains to be seen. But one thing's for sure. As much talent as this roster has, and as much hype as it's caused, the Eagles will be prepared for anything, win, lose, or draw.
''You don't give out contracts this size and have no fear. There are too many things in life,'' Banner said. ''You can have a car accident. There is always fear when you have contracts of this magnitude because the impact of being wrong is so huge.
''But as far as Michael being who he is today, we're very confident. He is what he is 24 hours a day when we're with him, and we're confident in the person he is now.''
And there's a contract to prove it.
---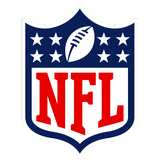 Get more from National Football League
Follow your favorites to get information about games, news and more
---