National Football League
National Football League
McNabb felt 'disrespected' by benching
Published
Dec. 21, 2010 12:00 a.m. ET

Donovan McNabb felt disrespected by the way he was benched by Washington Redskins coach Mike Shanahan.
''Everything was handled awkwardly,'' McNabb said Tuesday on his weekly radio show on ESPN980, ''somewhat to a disrespect to me and to the team.''
Making his first public comments since his demotion last week, McNabb said he strongly disagreed with the decision, but he has a bigger problem with the way he says the organization leaked the news to the media before informing him.
''Because of the timing and because of all the leaks and everything that was put out there, and no putting out the fire, so to speak,'' McNabb said, ''I'm hearing everything through the media.''
Shanahan waited until Thursday evening to tell McNabb that Rex Grossman would be the starter for the rest of the season, even though rumblings of a possible switch had been circulating all week.
''I was pulled back by it. All of a sudden you get this news a couple of days before the game, you do feel somewhat disrespected,'' McNabb said. ''You could have told me earlier or at least prepared me for it. ... The term I did use was professional. You would like to hear it early, and if you hear it late, it kind of throws off the preparation for a lot of guys.''
McNabb said he wasn't even aware that he was being demoted to No. 3 quarterback for the final two games of the season until Shanahan announced the move to reporters the next day.
As for the benching, McNabb conceded he's had a tough year, but he said he felt he had made enough progress in his first season in the Redskins' offense to give the team something to build on. Shanahan said he benched McNabb because the team had been mathematically eliminated from the playoffs and he wanted to evaluate the two other quarterbacks, Grossman and John Beck.
''The way this whole thing went down to me was 'off' and one that I strongly disagree with because I've always believed that if you start something you finish it,'' McNabb said. ''I wanted to be out there with the team. ... Other quarterbacks have struggled a little bit, but I'm the one that's got to go through this 'evaluation process.'''
McNabb was asked if he felt demeaned by serving as the third-string quarterback.
''Yeah, I don't think too many guys go from 1 to 3,'' he answered. ''That's an unfortunate situation that I guess I'm one of a few to be a part of.''
The Redskins signed McNabb to a contract extension last month, but it contains a clause that allows the team to release him before next season without further financial obligations. McNabb said he did not think his relationship with Shanahan is permanently damaged and that he hopes to return to the team next season.
''I love the fans here. ... I've enjoyed myself here,'' he said. ''I think we can do some good things here.''
---
---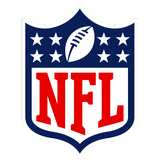 Get more from National Football League
Follow your favorites to get information about games, news and more
---