National Football League
National Football League
McMahon opens up about dementia
Published
Aug. 31, 2013 1:00 a.m. ET

Former Bears QB Jim McMahon says he is dealing with the early stages of dementia and at one point contemplated suicide, but says the NFL's $765 million settlement is really good news for other former players who "are a lot worse off than I am."
McMahon, in an interview with Dan Patrick on Friday, said his physical and mental health has improved since receiving treatment from a doctor whom he credits with saving his life.
"I still have the dementia," McMahon said. "I don't have the sharp pains. I don't have the thoughts of killing myself anymore."
He credits the removal of a blockage in his neck that was causing spinal fluid to back up into his brain.
"My head is not full of fluid," McMahon said. "It's not pounding. I can actually get up in the morning and walk down the hall and feel good."
More and more former NFL players have been revealing physical and mental problems believed to be the result of head trauma suffered while in the league. 
"All these guys who are suffering along with me are going to get some relief," McMahon said. "A lot of these guys are a lot worse off than I am."
Asked if the NFL and its doctors hid information or misled him, McMahon said, "I don't think they were looking out for our best interests, that's for sure."
Will cases like McMahon's change the culture of football? Author Malcolm Gladwell recently was quoted as saying the NFL will become "ghettoized" — played only by those poor and desperate enough to take the risk.
"I always knew that my body would be beat up — you know, my shoulders, my knees, my back, stuff like that — but nobody ever mentioned the head," McMahon said, "and I think that's what brought that lawsuit about."
Listen to the whole interview in the video below.
Follow Nick Creegan on Twitter
---
---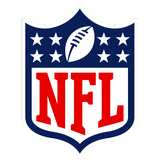 Get more from National Football League
Follow your favorites to get information about games, news and more
---