National Football League
National Football League
McCoy: Rivers will 'have a great season'
Published
Apr. 18, 2013 9:49 p.m. ET

Mike McCoy came away with a few observations following the San Diego Chargers' voluntary minicamp.
First, and probably most importantly, the new San Diego Chargers coach is impressed with quarterback Philip Rivers after three days of practice.
''Obviously he's the leader of this organization and he's going to have a great season,'' McCoy said Thursday.
McCoy says Rivers is prepared every day and is asking questions about the Chargers' new scheme.
If the coach's prediction holds up, that'll be terrific news for the Chargers, who've missed the playoffs for three straight seasons.
How Rivers does this season will depend a lot on the players the Chargers put in front of him via next week's draft. He was under siege most of last season behind a shaky line that allowed 49 sacks. Being under pressure all the time helped contribute to Rivers committing 22 turnovers, giving him 47 in two seasons.
For the time being, free agent acquisition King Dunlap is the Chargers' starting left tackle.
Rivers looks ''great,'' McCoy said. ''Love him. He really does. That's the truth.
''He's dying to be the very best,'' McCoy said. ''You love the way he works every day. He comes in, he's detailed, he's asking great questions. It's not just the basics of what he wants to know. He wants phase three of things. Right now we're just in the beginning of the developmental stages of it. We want him to work within our system with everybody here for a couple of weeks of doing things and he's asking questions of what we're going to be down the road, which is great.''
McCoy also said it's different being the head coach and having to pay attention to all three phases instead of just one. McCoy was hired away from his job as offensive coordinator with the division rival Denver Broncos after Norv Turner was fired.
''This is what we do,'' McCoy said. ''I'll say it was a little harder standing back, not working with a position or with the offense. Now you're kind of looking at all three phases. You see something happen defensively and you're happy for the defense, but then you're like, `Ooh, what about the offense?' That part's a little bit different. But this is what we've been working for since the day we got out here. Get the players on the field.''
McCoy said he's been paying attention to which players are studying their playbooks at home.
''I think they've done a great job. I give the coaching staff a lot of credit for the first two weeks of the phase one of the workouts of them coming in and having a good plan and getting the core out there to the players. Hey, this is the foundation of what we're trying to get done. We're going to continue to build. This is the very early stage of the direction we're heading here schematically for our whole entire football team. And I think the players did a nice job. There were very few mistakes.''
The bulk of the minicamp was closed to the media.
---
---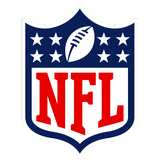 Get more from National Football League
Follow your favorites to get information about games, news and more
---