National Football League
National Football League
McCarthy: Packers' tackling 'not there all year'
Published
Jan. 19, 2012 12:50 a.m. ET

Green Bay Packers coach Mike McCarthy knows fans like to imagine the big signings they would make if they were the general manager, and the bold play calls they would make if they were wearing his headset.
For McCarthy, though, splashy free agent moves and wholesale scheme overhauls aren't the main things needed to fix the Packers' defense. McCarthy knows it might cause a few eyes to glaze over, but that doesn't stop him from talking about fundamentals.
When McCarthy and defensive coordinator Dom Capers sat down for most of the day Wednesday to review the season from a defensive perspective, the one thing that kept coming up was poor tackling.
''The tackling just was not there all year,'' McCarthy said in his season-ending news conference. ''Without getting into the specific statistics, we did not tackle well enough as a football team, from start to finish. It's something that's emphasized every single day in practice and something that Dom and I talked a lot about today.''
Tackling wasn't the only trouble.
The Packers didn't muster much of a pass rush all year and had trouble covering downfield - a formula for giving up big plays, something they did with alarming regularity.
The defense bailed itself out all year by causing turnovers and handing the ball back to an elite offense. But everything fell apart in Sunday's 37-20 divisional playoff loss to the New York Giants.
Watching Eli Manning pick the Packers' defense apart was one thing. Watching him seemingly have enough time in the pocket to solve complex math problems, then still find an open wide receiver, was even worse.
''Our football team will improve,'' McCarthy said. ''I believe in what our coaching staff gives us during the offseason program. History reflects that and we will be adding another significant draft class to this football team. So as far as free agency, veteran free agency and all of that, those are really hypothetical situations. I'm sure it's fun for everybody to play GM. But we'll go through the process like we always do.''
An underperforming defense isn't the only issue facing the Packers.
Tight end Jermichael Finley, center Scott Wells and running back Ryan Grant are among the players who could be headed to free agency, although the Packers could use the franchise tag on Finley. The Packers have tough decisions to make on bringing back some veteran players, including wide receiver Donald Driver and left tackle Chad Clifton.
The team also is waiting to hear if safety Nick Collins will be able to play again after sustaining a season-ending neck injury in Week 2.
And the Packers could be losing some of their assistant coaches, with offensive coordinator Joe Philbin getting a second interview for the Miami Dolphins' head coaching vacancy and several other coaches being linked to other open jobs.
''I'll just say this about Joe: he would make an excellent head coach,'' McCarthy said. ''I've said that before. Just really all your questions about our staff, there is activity around our coaching staff, and rightfully so. It's a very talented staff. There may be some men who have some other opportunities.''
Philbin was back with the team for Sunday's game, less than a week after the death of his son, Michael. McCarthy called Philbin a ''a special, special human being,'' noting that he returned to the team without that being asked or expected of him.
And while McCarthy acknowledged that Michael Philbin's death hit the team hard last week, he didn't seem to think it affected their preparation for Sunday's game.
''I thought we had a good week of preparation,'' McCarthy said. ''I'm sure it hit everybody differently on a personal level. I thought the way everybody rallied around Joe and what his family demonstrated through an incredible tragedy is something we could all learn from.''
Nor did McCarthy think they were rusty after resting key players in the regular-season finale and getting a first-round bye in the playoffs, calling that a ''convenient excuse.''
But he did acknowledge that the defense has to get better.
The Packers allowed 420 yards as Manning threw for 330 yards and three touchdowns. The Packers sacked Manning only once. And while they did force one turnover, a Manning interception, it wasn't enough.
The Packers had only 29 sacks in the regular season, tying them for third-fewest in the league; Clay Matthews had a quiet season from a pass-rush perspective with only six sacks.
Matthews' numbers likely would improve with better production from the other outside linebacker spot. Erik Walden started most of the season, but Frank Zombo started the regular season finale and Brad Jones started the playoff game. That's one spot where the Packers could try to bring in more competition.
But for McCarthy, those are conversations to be had later in the season. For now, he still seems puzzled by the fact that his team made so many mistakes.
''Did we handle the highs and lows of that football game as well as we did other games? Probably not,'' McCarthy said. ''That's something that I would point to if I was evaluating it from your chair. That's what we'll continue to learn from.''
---
---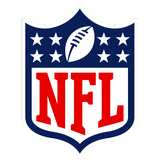 Get more from National Football League
Follow your favorites to get information about games, news and more
---