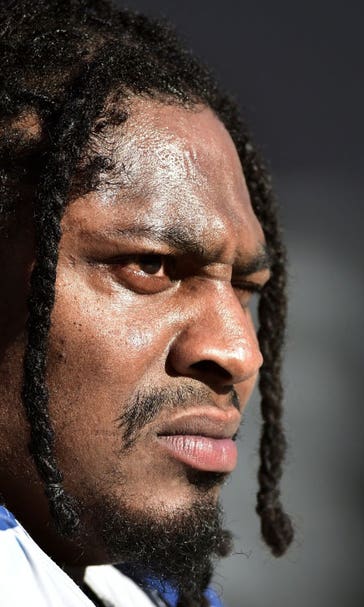 Marshawn Lynch fined total of $100K for not speaking to media
November 19, 2014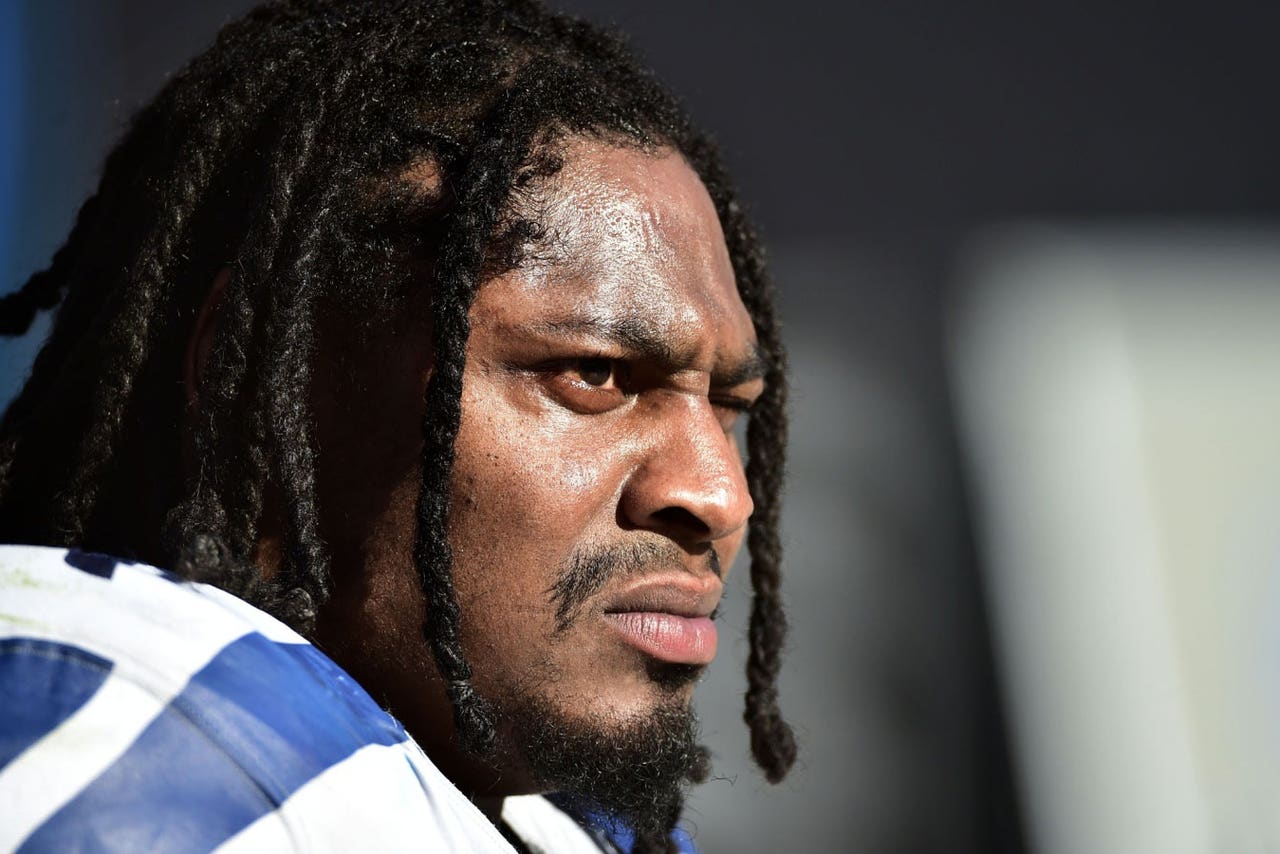 For all the noise he creates on the field, Marshawn Lynch's silence with the media has now cost him six figures in fines.
The NFL fined Seattle's star $50,000 on Wednesday for violations of the league's media policy. League spokesman Michael Signora confirmed the fine.
Along with the $50,000 for violating the NFL Media Policy this year, the league is collecting the $50,000 fine that was imposed against Lynch for violations last season. The fine from 2013 was held in anticipation of future cooperation from Lynch.
The league's media policy mandates that players must be available during the week and in the locker room following all games. Lynch has only spoken to reporters postgame after Seattle's Week 9 victory over Oakland and did not talk the past two weeks after games against the Giants and Kansas City.
This is Lynch's third fine for violations of the league's media policy.
"I'm aware of it," Seattle coach Pete Carroll said. "It's the rules and all of that."
Lynch spoke at his locker on Wednesday for nearly 10 minutes, but almost every question was answered by talking about music or his shoes.
When asked if he had any input in designing his shoes, Lynch said, "In this league you really don't have a lot of input in nothing. Just your play. That's about it."
The news of Lynch's fine came after he helped light up social media along with teammate Ricardo Lockette. The duo went out of their way to return a lost wallet on their way back from an appearance at the site of a recent school shooting.
Lynch and Lockette appeared at Marysville-Pilchuck High on Tuesday along with other Seahawks players. While stopping at a gas station on their way back, the pair noticed that Jason Lynch had dropped his wallet. The pair found that Jason Lynch lived about 20 minutes away and drove to his neighborhood, eventually leaving the wallet with a neighbor because Lynch was not at home.
Jason Lynch later posted about the events on social media.
"It was all (Marshawn's) idea pretty much, though. He was like `We should take it back,'" Lockette said.
Lynch's reclusiveness with the media became a major story at this year's Super Bowl media day. Lynch appeared for 6 1/2 minutes, left the Newark, New Jersey, arena, then returned to a `'mixed zone" the NFL created for players not on podiums or in microphone-equipped speaking areas at the Prudential Center. With the exception of briefly speaking with the NFL Network, to the Seahawks' website, and to Armed Forces Network, he did not deal with reporters that day.
`'Players are required to participate and he participated. We will continue to monitor the situation," NFL spokesman Greg Aiello said back in January.
Lynch appeared at league-mandated media sessions the next two days, again briefly.
The NFL has meted out fines to players and coaches before for not adhering to media policies.
Buffalo coach Marv Levy was hit for $5,000 for missing the `91 Super Bowl media day. Bills running back Thurman Thomas, like Levy a future Hall of Famer, was docked $5,000 for failing to participate in a mandatory interview session, though not on media day, in `92.
Three players have been fined $20,000 for missing media availabilities at the Super Bowl: Giants defensive end Osi Umenyiora in 2012; Patriots left tackle Matt Light and defensive tackle Vince Wilfork for refusing to speak to the media following that Super Bowl.
The Oakland Raiders were fined $50,000 as a team for not making all coaches and players available for a required media session in 2003.
Two star receivers, Randy Moss and Chad (Ochocinco) Johnson, also drew league fines for ignoring media requirements. 
---
---