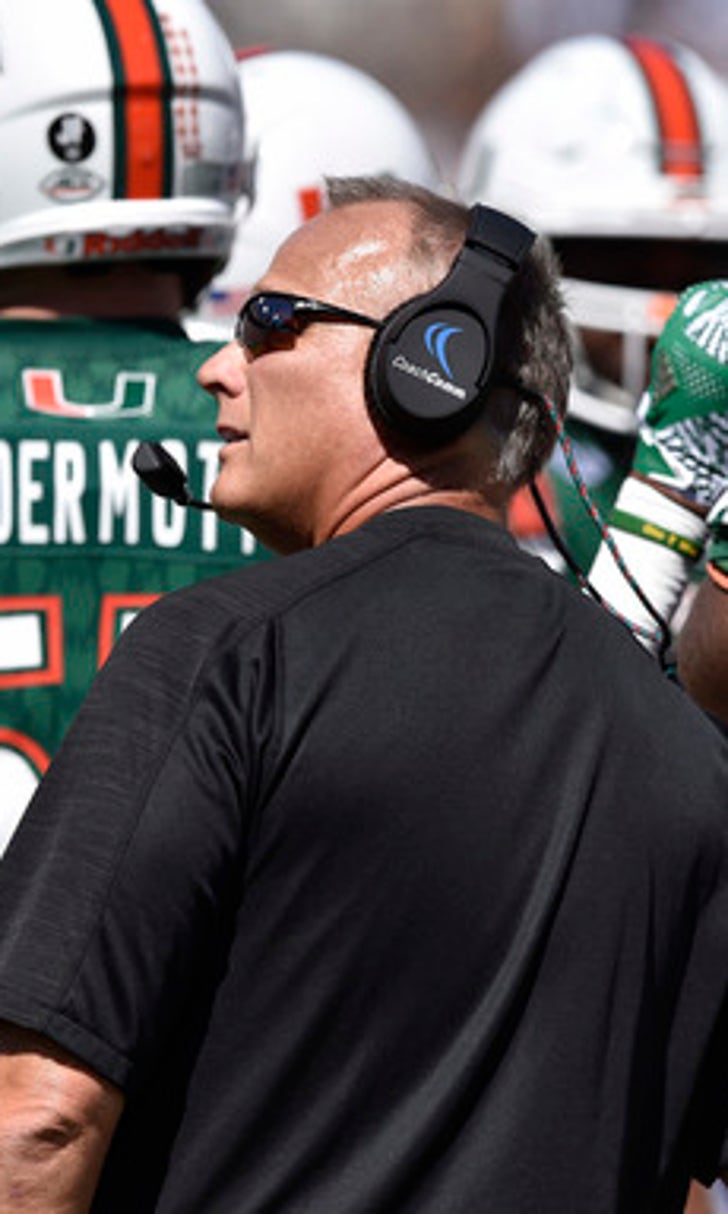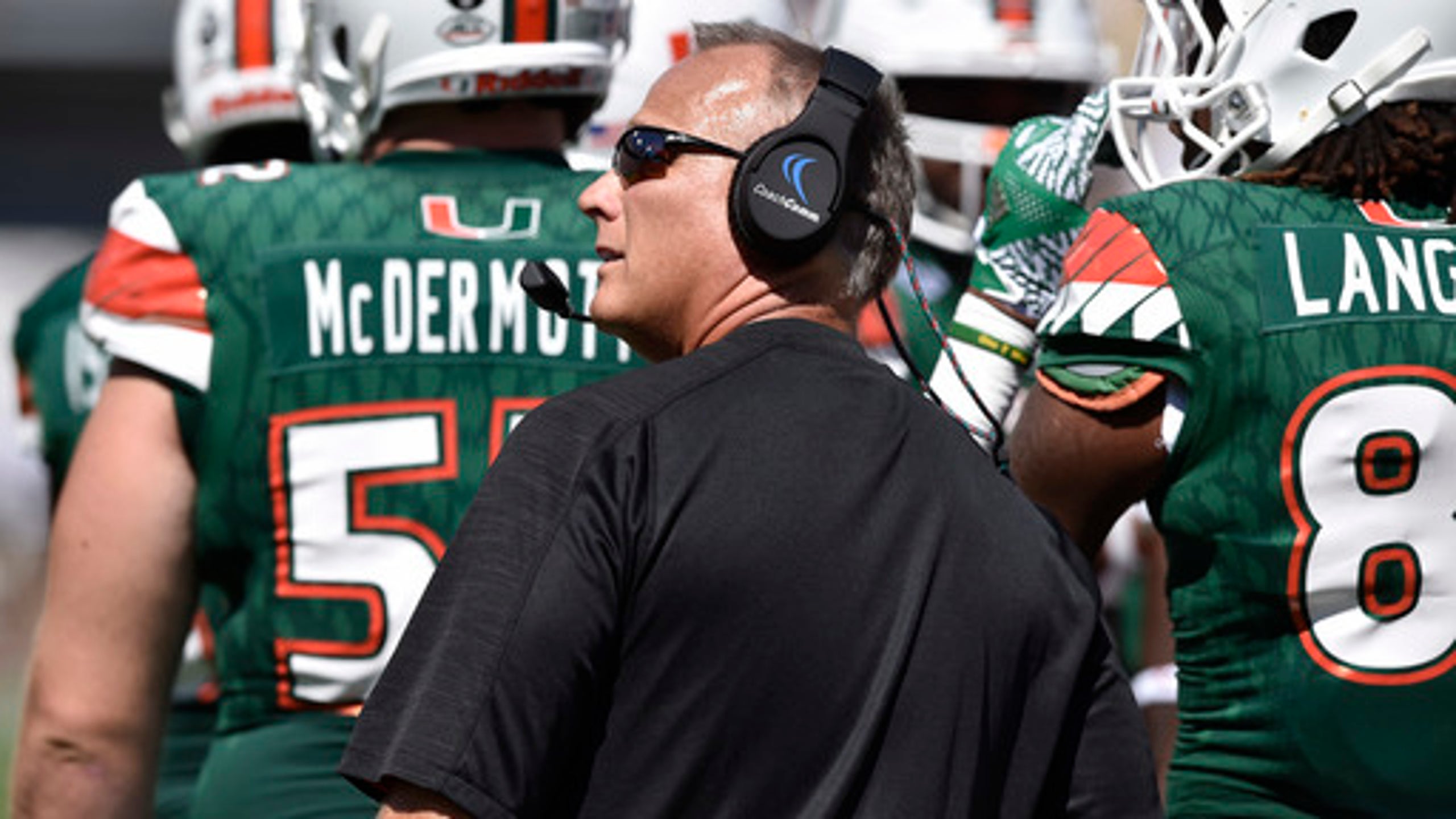 Many teams keeping a close eye on Hurricane Matthew
BY foxsports • October 5, 2016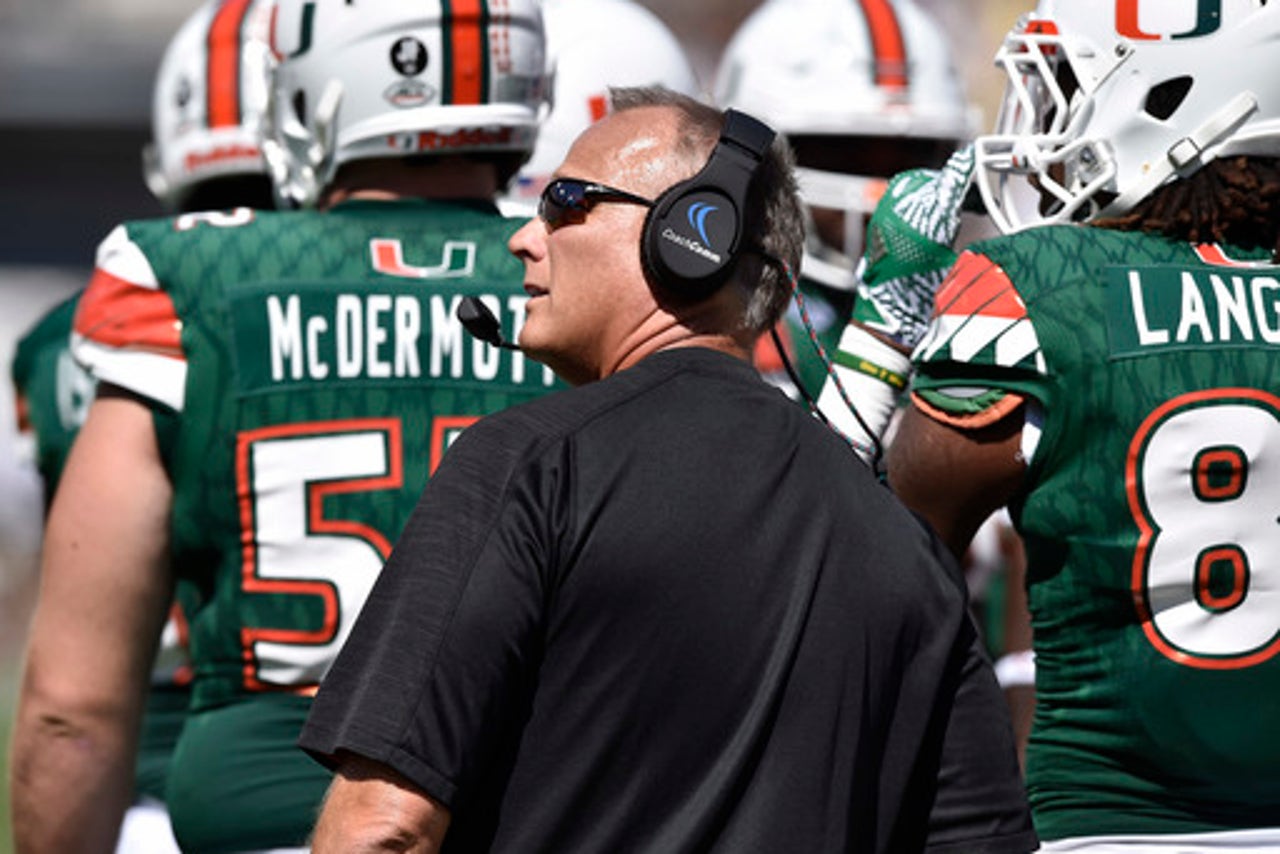 CORAL GABLES, Fla. (AP) Football games were postponed, other events canceled and countless contingency plans were being made Tuesday because of Hurricane Matthew, which could deliver a major blow to Florida later this week before likely spinning up the East coast.
Storm shutters were being drawn shut across windows at the University of Miami, where the 10th-ranked Hurricanes were preparing for their annual rivalry game with No. 23 Florida State on Saturday. Hurricane warnings were issued Tuesday night for parts of Florida, with forecasters saying hurricane conditions - winds of 74 mph or more - were likely to hit the state Thursday.
''I don't know what we'll do, to be honest with you,'' Miami coach Mark Richt said. ''Just keep everybody safe, first. We'll do the best we can.''
The schedule of Saturday games in the Atlantic Coast and Southeastern conferences could be affected by the storm, and Tennessee Titans coach Mike Mularkey said Tuesday night that there have been preliminary discussions about his team playing Sunday's game against the Miami Dolphins in Nashville - if the storm necessitates a change.
''It's just now kind of a wait-and-see for us,'' Dolphins coach Adam Gase said.
Schools in Florida, Georgia, South Carolina and North Carolina were already reacting, with some soccer, volleyball and other collegiate contests scheduled for the next few days either canceled or postponed. South Carolina was still hoping to play host to Georgia in their SEC football game Saturday night, though even the state's governor suggested that was unlikely.
''As of now I can't imagine that happening,'' said South Carolina Gov. Nikki Haley, who planned to issue an evacuation order Wednesday affecting coastal areas in her state. ''But certainly we're going to continue to watch this.''
A pair of FCS games originally set for Saturday in South Carolina - Albany State at Charleston Southern and Bethune-Cookman at South Carolina State - have already been postponed. In North Carolina, Elon moved its football game with New Hampshire up a day to Friday due to the storm. And dozens of this week's high school football games in Florida have already been postponed.
NBA and NHL teams also were making plans. The Miami Heat were flying home after their preseason opener in Washington on Tuesday night, and weren't scheduled to leave South Florida again until Friday for a game this weekend in Kansas City. Instead, the team was considering flying out again on Wednesday, just in case.
The Tampa Bay at Florida NHL preseason game scheduled for Thursday remains scheduled, for now - though the arena the Panthers call home was in the area under a hurricane watch. The Panthers were scheduled to fly to West Point, New York, on Friday, but if winds close airports in the Miami area those plans would obviously be affected.
Cancellations included the decision by Gulfstream Park West to scrap its live thoroughbred racing cards for Wednesday, Thursday and Friday. Wednesday was to be first day of racing this season at the track in Miami Gardens, Florida.
''Because weather conditions the next few days remain uncertain, we thought it was best to call off the next few days,'' Gulfstream Park general manager P.J. Campo said.
Richt said the Hurricanes were preparing for several contingencies, including potentially using the bubble at the Dolphins' facility if inclement weather keeps his team off its own practice fields later this week.
The Atlantic Coast Conference - which could have at least five Saturday football games directly affected by the storm - said it was monitoring Matthew closely and hoped that games will be played as scheduled.
Florida State is scheduled to fly in Thursday night for the Miami game, though forecasters say Thursday could be the day when the Miami area gets the worst of Matthew's wind.
''We've looked through every scenario known to man and we'll figure it out here when it gets there and we'll fly down when they tell us to fly down and play when they tell us to play,'' Florida State coach Jimbo Fisher said.
Other Saturday ACC games that figure to be potentially affected include Army at Duke, Virginia Tech at North Carolina, Syracuse at Wake Forest and Notre Dame at N.C. State.
Notre Dame coach Brian Kelly said pushing his team's game back to Sunday was possible, if events warrant.
''Everything is on the table right now,'' Kelly said.
---
---