National Football League
National Football League
Manning looks good heading into break before camp
Published
Jun. 14, 2012 11:40 p.m. ET

What Tom Moore saw this week was oh, so familiar. Short or long, the throws were potent and precise, smacking sternums with both authority and a loud thwack.
Peyton Manning is most certainly back.
The Denver Broncos wrapped up their three-day minicamp that capped their offseason work Thursday with another spirited practice marked by precision and power from their new 36-year-old quarterback.
On hand as a guest all week was Moore, Manning's offensive coordinator for all but one season when the two were in Indianapolis.
''Watching these three days, he looked excellent to me,'' said Moore.
Manning has shown no ill effects of the nerve issue that caused weakness in his throwing arm last year, required four neck operations, forced him to miss the entire 2011 season and led to his release from the Colts.
The biggest free agent in NFL history looks better and better every day as he regains strength and adjusts to his new team.
''We don't think about the injury anymore,'' said receiver Brandon Stokley, who played with Manning in Indianapolis. ''And I'm not sure he does, either.''
The Broncos took a chance by signing the league's only four-time MVP to a five-year, $96 million deal in March, and with offseason on-field work out of the way and training camp seven weeks away, all indications are they're getting the Peyton Manning of old.
Manning said he wishes he could have tripled the 13 offseason practices they were allowed to hold, but he cherished the time nonetheless.
Over the last two months, he's shown both himself and John Elway, who recruited him to this quarterback-crazed town, that he still has plenty left in his right arm that has thrown for 54,828 yards and 399 touchdowns and hoisted a Super Bowl trophy.
Manning averaged 42 passes a game in his last full season, in 2010, but the Broncos don't plan on having him air it out that much. They're meshing some of the power formations they used in leading the league in rushing last year with some of the spread formations that Manning was accustomed to running in Indianapolis.
The reconstruction of both quarterback and offense appears to be going very well, indeed. Manning has given the Broncos no reason to hold back once training camp rolls around, offensive coordinator Mike McCoy said.
''We're going fullspeed ahead. We're being aggressive with everything we're doing,'' McCoy said. ''He's fine. We have no concerns right now. We're not worrying about it. We're moving forward.''
With his arm strength not really an issue, the question facing Manning is whether he can get his timing down with his new targets.
''There's lots of things that enter into it, obviously, accuracy, anticipation, touch, arm strength, you know, it's an all-involved thing,'' Moore said. ''He looks good. He looks excellent.''
Manning is loath to declare himself injury-free, insisting he has much work to do in his rehab just as he does in preparing for the 2012 season.
''You don't really expect him to say anything else,'' Stokley said. ''That's just kind of his persona, it's all about work every day, trying to get better. No matter if he's having one of his best years ever as a quarterback. Even during his MVP years, he's still saying the same stuff: `Just trying to get better every day.'''
Moore said Manning's well-known work ethic is what will push him through this season.
''Nobody works harder than him,'' Moore said. ''On anything. Anything. I mean, his work habits are fantastic. He'll be successful his entire life at whatever he does. Because of his work ethic and his dedication and his commitment to what he's doing.''
When he was asked this week whether the Broncos had the potential to be as potent as the Colts were under his stewardship, Manning demurred.
''I'm not doing the comparison game to the other offenses,'' he said. ''I think what we're trying to do right now is form our identity. And I don't think that necessarily happens over 14 practices in May and June. I do think over training camp and into the preseason, I think hopefully we'll get a feel for the things that we really do well.''
Even if Manning's right arm isn't 100 percent this season, his mind is, Stokley said, noting that while ''he's never had the strongest arm,'' nobody can decipher a defense and then pick it apart like Manning.
Manning's arrival has had its anticipated ripple effect on both the offense and defense, and most of the six practices the media were allowed to watch were crisp. If anything, Manning's throws were sometimes too strong, sailing over his receivers' heads.
Stokley said Manning is the ultimate leader because everybody around him gets better. He saw it in Indy and he's witnessing it now in Denver.
''Whatever he asks, guys will do, because they've seen what it can lead to. It can lead to great things for teams and individuals,'' Stokley said. ''There's no questioning him. It's not phony with him. You see it firsthand, how hard he works, how hard he prepares.
''And it's by far more and harder than anybody that's ever played this game. There's no question in my mind that nobody else has even come close to putting in the kind of effort and work that he's put into the NFL.''
NOTES: Moore, 73, who was a consultant with the Jets last year, had his right knee replaced in the spring and will have his left one fixed in August. ''So, next season I'd like to coach again,'' he said. ''I'll be in good shape.''
---
Follow AP Pro Football Writer Arnie Stapleton on Twitter: http://twitter.com/arniestapleton
---
---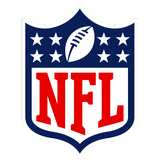 Get more from National Football League
Follow your favorites to get information about games, news and more
---