National Football League
National Football League
Manning goes with glove as weather gets frightful
Published
Jan. 9, 2013 12:15 a.m. ET

There's a new ''Gloved One'' - in Denver, at least.
Ripping a page from Michael Jackson's playbook, Peyton Manning has practiced for and played in the last two games with a sticky-feeling, orange-and-grey glove on his throwing hand.
Sure, Manning has earned his fair share of curious glances for donning cold-weather gear when the temperatures are in the 50s, as they were Tuesday at practice.
But in getting ready for the playoff push, which could include two games in sometimes-snowy Denver, Manning is leaving no stone unturned. And, as if on cue, a strong arctic storm is expected to roll into Denver on Friday night, bringing snow and bitter cold. The high for Saturday's playoff game against Baltimore is forecast to be 20 degrees.
Manning, who won his only Super Bowl playing barehanded in a rainstorm in Miami in 2007, said he hasn't given much thought to whether the glove would help him more in cold or wet conditions, each of which can make the ball harder, more slick and more difficult to grip.
''I really have not thought about it that analytically, if that's the word,'' Manning said. ''It's a glove.''
Of course, if Peyton Manning is wearing it, it's more than a glove - it's a topic of conversation.
A creature of habit who hasn't worn anything on his hands before this season, Manning conceded the glove is a concession to the altered feel of his grip, especially in cold weather, after the multiple neck surgeries he underwent during his season out of football.
''I certainly don't think I would have had to wear the glove had I not been injured last year,'' he said. ''It's part of my injury, some things that I've had to adjust. I'm in a different body, some things are different for me, so that's the reason for that as much as anything.''
Manning could certainly use any edge he can get in cold weather.
He is 0-3 in playoff games in which the temperature at kickoff is less than 40 degrees. His numbers in those games hardly resemble the norm for a four-time Most Valuable Player with more than 59,000 yards to his credit. In the losses - 41-0 at the Jets, and 24-14 and 20-3 at New England - Manning has gone a combined 64 for 120 for 612 yards with one touchdown and seven interceptions. In two of the losses, his passer rating matched the temperature - never climbing out of the 30s.
To be fair, the last loss came a full eight seasons ago, in the divisional playoffs against the Patriots. Also, Manning has more than his share of cold-weather success in the regular season, going 7-5 with five 300-yard games. That includes Denver's regular-season finale against Kansas City on Dec. 30, the second game in which he tested out the glove, and the first NFL home game he's ever played with the temperature under 40. His former team, the Colts, played in a dome.
''For wearing it for the first time in my entire football career, I guess you could say it's been OK the past two weeks,'' Manning said after that game.
More than OK. Manning's completion percentage was 5.8 points higher and his passer rating was 19.2 points better with the glove than without. (Small reminder: The opponents in those two games finished a combined 7-25.) Some observers, quick in the past to point out that Manning's passes have often flown with a bit of a wobble, have noticed less of that since he donned the glove.
''I love the glove, love the glove,'' tight end Jacob Tamme said. ''There's no difference. Other than seeing it, I would never know that he's got it on. So, whatever works.''
Which is sort of coach John Fox's attitude, as well.
''I think a lot will be made of that,'' Fox said. ''I think a lot of people can relate to that. If it gets cold out, you wear gloves. I don't think it's a big factor. I think it's a lot about nothing.''
And though Manning has been preparing for cold weather for about a month now, he prefers not to talk about it much.
''You've got to play, whatever it is, so that's not something you think about,'' he said.
Notes: RB Willis McGahee returned to practice after spending seven weeks on recallable injured reserve with a torn ligament in his right knee. He would be eligible to return to the active roster if the Broncos make the AFC title game. ... CB Tracy Porter missed practice. He suffered a concussion Dec. 23 against Cleveland. ... PR Trindon Holliday is undefeated this year. He was cut by the Houston Texans when they were 5-0, then picked up by the Broncos a few days before they started their 11-game winning streak.
---
Online: http://pro32.ap.org/poll and http://twitter.com/AP-NFL
---
---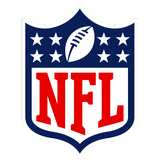 Get more from National Football League
Follow your favorites to get information about games, news and more
---