National Football League
National Football League
Lockout prevents a lot more than football
Published
Jul. 12, 2011 1:00 a.m. ET

Think back four months to that disappointing day in March when the NFL lockout began. The general opinion was the owners and players would reach a new labor agreement long before training camps opened.
They had plenty of time and about 9 billion reasons to get it done.
Well, some training camps open at the end of next week, and the two sides have not yet gotten it done. Yes, they are closer than ever, with several key issues - particularly how to split more than $9 billion in revenues - just about settled.
But there is serious doubt that a disruption to the preseason can be avoided. While the regular season still appears safe, the situation isn't as simple as shaking hands and going back to business as usual, even assuming owners and players patched everything up when face-to-face talks resume Wednesday - an unlikely scenario.
Yet without a collective bargaining agreement in place soon, many teams will need to delay training camp. The New York Giants and Jets and Baltimore Ravens already have canceled out-of-town camps and will do all their preseason work at their home facilities, at a significant cost to the communities where they normally would have gone.
The Pro Football Hall of Fame inductions will go on as scheduled on Aug. 6. But the game the following day between the St. Louis Rams and Chicago Bears is in jeopardy, which certainly would put a damper on the festivities.
And with owners and players haggling over the rookie wage scale, guidelines for free agency and how benefits for retired players will be funded, the next few days are critical. Should the differences remain strong and prevent a timely deal, the first full weekend of preseason games could be canceled - at a cost upward of $60 million.
Even when an agreement is reached, it needs to be ratified by players and owners, a potentially time-consuming process.
There are a few court cases that must be resolved, including the antitrust lawsuit brought against the league by Tom Brady, Peyton Manning, Drew Brees and seven other players. Those plaintiffs were updated by the NFLPA on a conference call Tuesday.
There's even a chance the players could still pursue a lockout injunction for rookies and free agents after an appeals court ruled last week that the work stoppage could continue.
It might seem odd that the two sides are so close on sharing revenues, the most contentious issue back in March, yet are being held up by other topics. But the owners have been seeking more right-of-first-refusal tags for unrestricted free agents, and they want a rookie salary system to extend about halfway into the first round of the draft. They also seek longer rookie contracts for first-rounders.
The players are adamant about getting back to free agency rules similar to 2009, when a four-year veteran whose contract expired was unrestricted. That changed to six years in 2010 because there was no salary cap.
Extensive talks last week produced little progress on either issue. While attorneys for both sides spent the last two days clarifying language for a potential CBA, the owners and players will be discussing those same subjects again Wednesday.
Those negotiations do not include the mediator, U.S. Magistrate Judge Arthur Boylan, who is on vacation this week. Boylan has ordered both sides to a meeting in Minneapolis next Tuesday, and the owners have a special meeting set for July 21 in Atlanta, where they could vote to ratify a new deal if one is reached.That means there's intense pressure on Commissioner Roger Goodell and NFLPA chief DeMaurice Smith to keep things moving in a positive direction. Disruptions to the planned preseason schedule cost money, decreasing the overall revenue pie.
---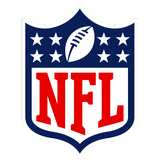 Get more from National Football League
Follow your favorites to get information about games, news and more
---