National Football League
National Football League
Lions secondary doesn't want to be the weak link
Published
Jun. 13, 2012 11:12 a.m. ET

Detroit Lions defensive backs were the last players to get off the field when the team wrapped up Day 1 of its mandatory minicamp.
Cornerbacks Chris Houston and Aaron Berry walked toward the locker room, and were given post-practice pointers from secondary coach Tim Walton.
The Lions have generated a lot of excitement with Matthew Stafford and Calvin Johnson leading the offense and Ndamukong Suh anchoring the defense, but it will be difficult for them to improve upon last season's performance if their defensive backs don't get better.
Berry knows that.
''For us to take the next step and be what we want to be as a team, we have to get better in the secondary,'' Berry said Tuesday. ''The secondary has to play big because this has become a passing league these days.''
When the Lions have the ball, that's good news. When they don't, not so much.
Detroit earned a playoff spot last year for the first time since the 1999 season thanks in large part to Stafford staying healthy and throwing for 5,000-plus yards. The Lions hurt their chances of winning a playoff game for the second time since 1957 by giving up 946 yards passing and nine touchdowns through the air over their last two games.
Berry insisted those games against Green Bay, in the final regular season game, and New Orleans in the postseason twisted the reality about Detroit's defensive backs.
''If you look at the first 12 or 13 games, we were up near the top of the league in pass defense,'' Berry said. ''But then we had some injuries that hurt us pretty bad. If we stay healthy, we can do what we have to do.''
Staying healthy has been the No. 1 obstacle in Berry's way during his first two seasons in the league. His banged-up right shoulder and a groin injury limited him to 12 games, including the wild-card loss to the Saints, and he played only one game as an undrafted rookie out of Pittsburgh in 2010 because he needed surgery on the same shoulder.
''If I stay healthy, the sky is the limit,'' he said.
Berry's coach and teammates agree.
Coach Jim Schwartz said the 5-foot-11 Berry weighs almost 190 pounds after adding 10 pounds of muscle this offseason in the hopes of staying healthy. Lions receiver Nate Burleson said he has faith in Berry's ability to take on a larger role with the team because he has more confidence to go along with his physical gifts.
''He's a lot more comfortable within his own skin,'' Burleson said. ''He's a tremendous talent, very aggressive at the line of scrimmage. I don't think anybody that can bump coverage like him. That's truly an advantage. If you can master that and make that a strength in this league, you can shut down a lot of receivers.''
Detroit is without only one key player from last season's team, losing cornerback Eric Wright to Tampa Bay in free agency, and didn't make a major move to replace him.
The Lions did add cornerback Jacob Lacey, who started 27 games for Indianapolis the past three years, and three players at the position of need between the third and sixth rounds. Cornerback Alphonso Smith, who started one game last year and 10 the previous season, also is potentially a candidate to compete with Berry to start opposite Houston.
Berry, though, seems to be one the Lions are counting on.
''It's definitely a great opportunity and I definitely can't let them down,'' he said. ''I'm trying to make the best it to give them what they want.''
---
Follow Larry Lage on Twitter at www.Twitter.com/larrylage
---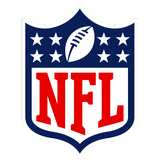 Get more from National Football League
Follow your favorites to get information about games, news and more
---