National Football League
National Football League
Lions' president pleads guilty to impaired driving
Published
Jul. 9, 2010 1:00 a.m. ET

Detroit Lions president Tom Lewand pleaded guilty Friday to driving while impaired, two weeks after he was pulled over in northern lower Michigan for driving erratically near a bar.
Lewand was sentenced to six months of probation with $870 in fines and costs, according to court administrator Cynthia Esckilsen of the 83rd District Court in Roscommon.
Lewand did not immediately return a message seeking comment from The Associated Press.
Outside the courtroom, Lewand told Detroit TV station WXYZ that he made a serious mistake and has owned up to it. He said he has been appreciative of support from the Lions organization, including team owner William Clay Ford.
''I offer my complete apologies for my actions,'' Lewand said. ''I take full responsibility for them.''
On Friday, NFL spokesman Greg Aiello said: ''The matter is being reviewed under the league's personal conduct policy.''
Lewand was arrested June 25 after his car was seen crossing from one lane to another after leaving a bar parking lot. Police say his blood-alcohol level was 0.21 percent, more than twice the state's legal limit for driving.
Lewand told authorities he was a designated driver picking up a friend in Denton Township, about 150 miles northwest of Detroit. He failed a sobriety test, struggling to walk heel to toe as requested and touching his upper lip instead of his nose, according to a Roscommon County sheriff's department report.
Lewand later issued a statement saying he was ''deeply sorry'' for his actions. Without providing details, Lewand said he's ''a person in active recovery'' and ''committed to taking all necessary steps to ensure nothing like this ever happens again.''
Ford has said Lewand made a serious mistake, that he ''appropriately owned up to,'' and pledged his support as Lewand seeks help.
Lewand was promoted to team president after the 2008 season, moving to the top of the front office after spending more than a decade developing trust as the person within the organization who has negotiated player contracts worth more than $1 billion and guided the construction of Ford Field.
He has three degrees from the University of Michigan, including one from both the law and business schools. Lewand, of Royal Oak, Mich., and his wife have four daughters.
---
---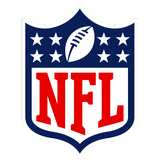 Get more from National Football League
Follow your favorites to get information about games, news and more
---