National Football League
National Football League
Left tackles top draft wish lists
Published
Feb. 22, 2013 12:00 a.m. ET

Like all the top college prospects invited to this week's NFL Scouting Combine, Texas A&M's Luke Joeckel is hungry to become the No. 1 overall pick in April's draft.
"Yeah, that would be awesome," Joeckel said when asked during a Thursday news conference inside Lucas Oil Stadium. "Definitely that would be a cool place to go. I've been to Kansas City once before and I loved the barbeque there."
There's good reason Joeckel may be appetizing to the Chiefs as well. When it comes to having the least amount of potential "bust factor," left tackles are atop the entrée list on the draft menu.
Eight of them were chosen among the top four selections of the past 10 draft classes. Only two – Jason Smith (St. Louis/No. 2 overall in 2009) and Robert Gallery (Oakland/No. 2 in 2004) – were busts that shifted to other line positions. Led by Cleveland's Joe Thomas, the remaining six are either among the game's best or cornerstones for their respective units.
Quarterback is the only other position to have more players drafted in the top four since 2003. Of that group, Vince Young and JaMarcus Russell flamed out of the league early. San Francisco's Alex Smith is considered a second-tier NFL starter and the jury is still out on whether St. Louis' Sam Bradford will ultimately justify his standing as the No. 1 overall pick in 2010.
Tennessee Titans head coach Mike Munchak became a Hall of Fame left guard during a 12-year career with the Houston Oilers. He believes the importance of a shutdown left tackle is even greater than when he played from 1982 to 1993 in a more run-oriented league.
"There's not many of them so that's why you see the three or four top ones go (early)," Munchak said. "You have to find a special guy who's athletic enough to handle a speed rusher off the open side, who's usually a linebacker these days.
"When the defenses changed with the type of player they're putting out there, they changed what type of guy can play tackle."
Three left tackles – Joeckel, Central Michigan's Eric Fisher and Oklahoma's Lane Johnson – are being projected among the top 12 picks. No trio of left tackles has gone that early since 2002.
Joeckel, Fisher and Johnson measured at almost the same size during Thursday's Combine weigh-ins. Each stood between 6-foot-6 and 6-foot-7, weighed between 303 and 306 pounds, and had arm length between 34 ¼ inches and 35 ¼ inches. The latter category is especially important because left tackles need reach to stymie opposing pass-rushers.
All three also have outstanding agility for their size, which former Indianapolis Colts president Bill Polian says is a must at the position.
"You've got to have long arms, quick feet and the ability to reach block when they run the stretch play to the outside," Polian said. "You have to be able to cut off the defensive end. It's all athletics at the left tackle position."
Polian was impressed with the job Joeckel (pronounced JOKE-ell) did last season while protecting Johnny Manziel's blindside, especially because the Heisman Trophy-winning quarterback scrambled so frequently.
"He's a terrific pass-blocker – and pass-blocking for 'Johnny Football' is no easy task," said Polian, referring to Manziel's nickname. "You never know where he's going to be. (Joeckel) can adjust on the run. He can move his feet."
Polian said there is another reason left tackles are a safe pick. They rarely come into the NFL with off-field baggage or add any during their pro careers via arrests.
"Offensive linemen, strangely enough, are usually the straightest of straight arrows," Polian said. You rarely find an offensive lineman that gets in trouble. They just don't. They just do everything by the book."
Like every prospect, pre-draft negatives can be found for Joeckel, Fisher and Johnson. Polian said all three will enter the league needing to spend more time in the weight room but added "they'll get stronger. They're all young guys.
"The best offensive line coaches can teach guys how to use leverage to compensate for lack of strength. They can't teach people who have cement feet how to back up and block for the passer. Those big guys who can dance have value."
Solid left tackles also can be found later in the draft, which Munchak knows first-hand having a 2005 second-round pick (Michael Roos) manning the spot in Tennessee. Munchak, though, said unearthing a player like Roos is far trickier.
"This year, there are two or three good (left tackles) who can probably step in for the next 12 years with no problem. After that, you don't know," Munchak said. "There are more guards overall who can probably play for a longer period of time. That's why people assume you don't draft those guys in the Top 10 unless you get a special one, which will happen every so often. There are more guards available you can win with. At left tackle, they're harder to come by because of the types of players they will play against."
If a team drafting at No. 1 has needs at both left tackle and quarterback, Polian advocates selecting the latter. He points to Miami's choice of Jake Long with the No. 1 overall pick in 2008 rather than Matt Ryan, who went to Atlanta two slots later.
"If you had to do it over again, you'd probably take Matt Ryan," Polian said. "But Long isn't considered a bust. He's been a good player. That's one of the reasons you pick them that high."
The Chiefs need a new starting quarterback but none are considered worthy enough to get chosen at No. 1 like in five of the past six drafts.
"(Ex-Indianapolis head coach) Tony Dungy used to say if we've got a top 15 pick, we want to use it on a guy who scores touchdowns like running backs, quarterbacks and wide receivers, or a guy who sacks the quarterback or disrupts the offense in some way, i.e., will linebacker or three-technique defensive tackle," Polian said. "There's nobody like that in this year's draft. There just isn't."
That doesn't mean Joeckel, Fisher or Johnson is a lock for the Chiefs at No. 1. Kansas City could decide to re-sign or place a franchise tag on current starter Branden Albert. He's one member of what may be a strong free-agent class of left tackles that potentially includes Long, Atlanta's Sam Baker, New Orleans' Jermon Bushrod and Will Beatty of the New York Giants.
New Chiefs head coach Andy Reid didn't tip his hand about the No. 1 pick Thursday other than to say the club would listen to trade offers. Munchak knows what he would do if facing the same decision as Reid.
"I don't know what their needs are. But if they want a tackle, you take him (there), Munchak said. "If not, you move onto something else.
"That's why you're going to see those guys get drafted high. If you have that need, you've got a special player who's going to play for a long time. If you could put a guy in there for 10 years, it's a good feeling."
Alex Marvez and co-host Jim Miller interviewed Mike Munchak on SiriusXM NFL Radio
---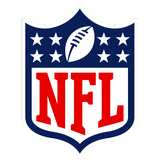 Get more from National Football League
Follow your favorites to get information about games, news and more
---