National Football League
National Football League
Lavonte David ready for the big time
Published
Sep. 13, 2012 1:00 a.m. ET

He got the dot.
That is the physical proof of how highly the Tampa Bay coaching staff regards rookie linebacker Lavonte David.
Only one offensive and one defensive player are allowed to wear the helmet that contains the technology to hear play calls from the sideline. The Bucs were so confident David could handle relaying the pre-snap signals that he wore the helmet, which is designated by a green dot, during Sunday's 16-10 opening victory over Carolina.
"Obviously, that meant a lot," David told FOXSports.com in a telephone interview. "It puts a lot of pressure on your shoulders."
David admits he struggled a bit with those duties early against the Panthers. The "dot" helmet usually is given to an every-down linebacker. David wasn't initially going to receive the designation, but Bucs coaches decided they were going to keep him on the field for nickel and dime packages. That brings another set of responsibilities as David shifted to middle linebacker from the weak-side in Tampa Bay's base defense.
"I'm not going to lie. I'd never been in that position before," David said. "Guys just told me to calm down so everyone could get the call loud and clear."
The 22-year-old David did just fine. The Bucs tied a franchise record by surrendering only 10 rushing yards on 13 attempts. They also intercepted Panthers quarterback Cam Newton twice. David led the way with six tackles, tied for the team lead.
Bucs defensive tackle Gerald McCoy told FOXSports.com that he was blown away by his new teammate's NFL debut.
"It's hard to do that in college without the pressure of having to face a guy like Cam and all the dynamics he brings to their offense," McCoy said. "Lavonte never backed down once. He went out and did his job."
From 1995 to 2008, Derrick Brooks did such a good job as Tampa Bay's weak-side linebacker that he ultimately will land in the Pro Football Hall of Fame. The Bucs never found a replacement who could come close to filling those shoes.
New head coach Greg Schiano thought addressing the position was important enough that David became a second-round pick out of Nebraska even though there were pre-draft concerns about his size. The 6-foot-1 David is listed at 223 pounds, making him one of the league's smallest starters. But such standing also is advantageous for David in pass coverage against speedy receivers whom bigger linebackers can't handle.
"Once you've played linebacker your whole life, you know the ins and outs of the position very well," David said. "Growing up, I was always undersized. It doesn't matter to me. Linebacker is a physical position. I feel I'm a physical player, as well."
Marvin Jones and Nate Webster are two of the NFL linebackers produced by David's high school, Miami (Fla.) Northwestern. He idolized University of Miami linebackers like Jon Vilma, Jon Beason and D.J. Williams while growing up and wanted to follow in their footsteps.
But when "The U" didn't offer him a scholarship, David decided to pursue his football dreams at a school located in a place that couldn't be more different from South Florida or the crime-ridden Liberty City neighborhood where he was raised: Fort Scott Community College in Kansas.
"It was a humungous culture shock," said David, who declined a chance to play at Middle Tennessee State to instead follow the JUCO route at Fort Scott. "There was a Wal-Mart and a bunch of fast-food restaurants. There was nothing much to do but focus on football.
"I used that to my advantage. It was boring from time to time but I always thought God put me in this place for a reason. I stayed level-headed, focused on the process at hand and everything fell into place."
After excelling at Fort Scott, David opted to stay in the Midwest and signed with the Cornhuskers. David set the school's single-season tackle record with 152 in 2010, then followed that by being named the Big 10 Linebacker of the Year in 2011. The respect that David earned from Huskers coaches and teammates was reflected by his being named the team's Most Valuable Player as a senior.
Clearly, it hasn't taken David long to make the same favorable impression in Tampa Bay.
"What he did Sunday was amazing to see from a rookie," McCoy said. "It just shows he's going be around here for a long time."
---
---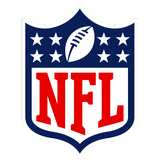 Get more from National Football League
Follow your favorites to get information about games, news and more
---