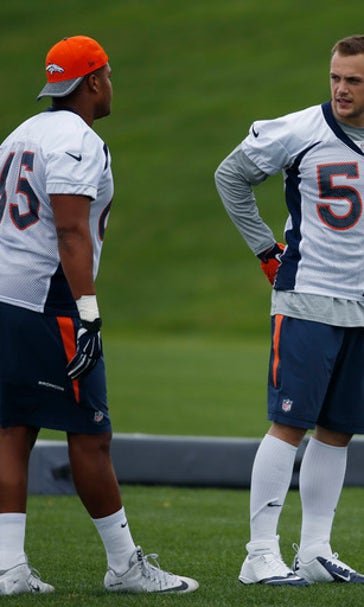 Kyle Kragen follows in his father's cleats with Broncos
May 13, 2016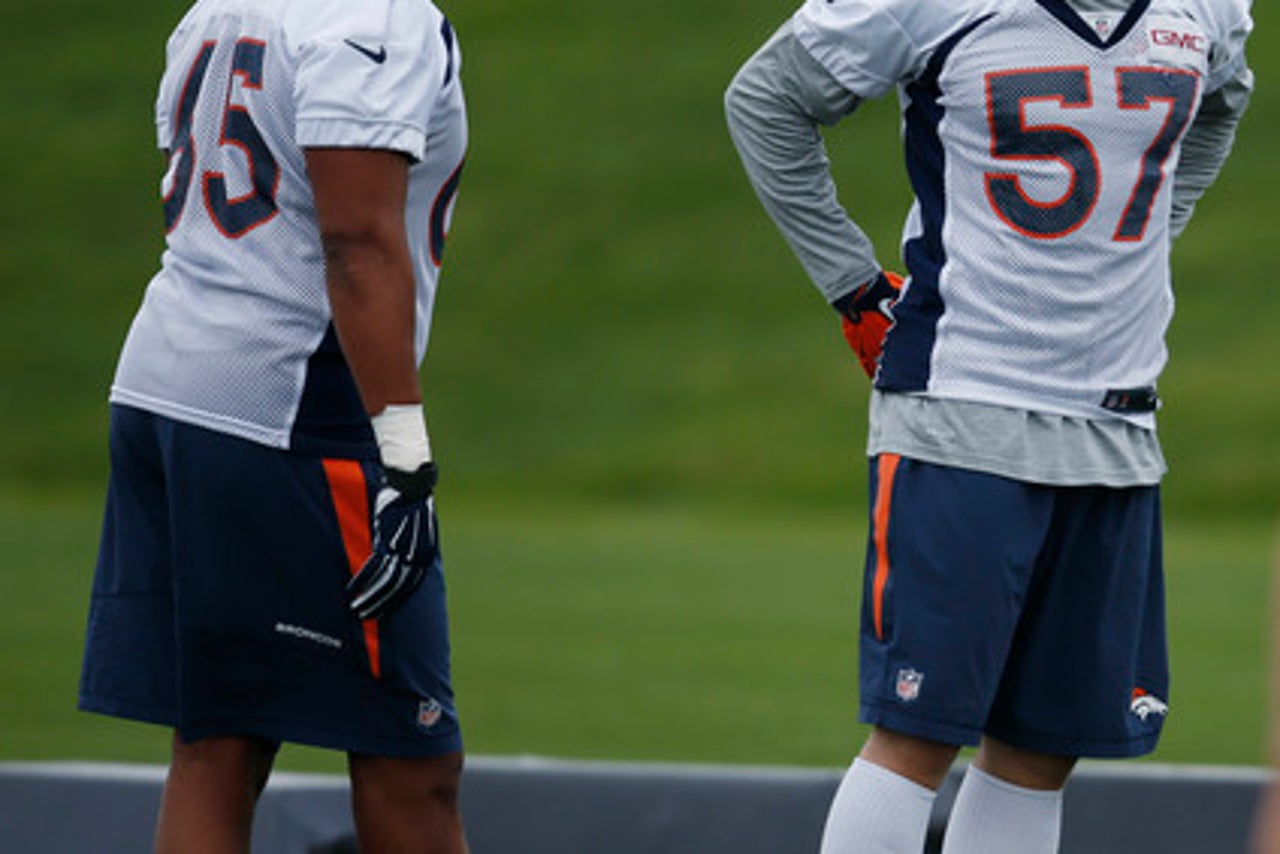 ENGLEWOOD, Colo. (AP) The rookie linebacker wearing No. 57 reminded Denver Broncos defensive coordinator Wade Phillips of someone. His tenacity, his never-quit motor on the field - all way too familiar.
Skip back nearly three decades. Think nose tackle instead of linebacker. Swap No. 57 for 71.
Oh yeah, Kragen's kid. Phillips immediately felt his age.
Kyle Kragen was added to the roster on May 6 as a college free agent. In 1989, his father, Greg, became a Pro Bowler in Phillips' system during the defensive guru's first go-around with the Broncos.
''If Kyle Kragen has kids, maybe I'll coach them, too,'' the 68-year-old Phillips laughed.
It will take some work for Kyle to make a team coming off a Super Bowl title and already boasting outside linebackers such as Von Miller and DeMarcus Ware. But if anyone can help him, it's Phillips.
He did wonders for his dad.
Following a career at Utah State, Greg made the Broncos in 1985 and had four solid seasons before Phillips' arrival as defensive coordinator in `89. That's when Greg took his game to another level. Over the next four years under the tutelage of Phillips and the coaching staff, Greg had six fumble recoveries, 13 sacks and 352 tackles.
At 6-foot-3, 263 pounds, he was an undersized nose tackle. At 6-foot-2, 245 pounds, Kyle is in a similar spot at linebacker.
''There's no question Kyle is in a place where these height and size requirements, they're not etched in stone in Wade's defense,'' Greg said. ''It's up to Kyle to show what he can do on the field.''
Kyle wasn't selected during the draft a few weeks ago after a senior season at California in which he led the Golden Bears in tackles for loss, sacks and QB hurries. He was all set to head to minicamp with Green Bay when the Broncos suddenly extended an invitation. The thought of following in his father's footsteps proved too tempting.
''It's really cool, because I grew up rooting for the Broncos, watching the Broncos with my dad,'' Kyle said.
Over the years, Kyle has watched footage from his father's playing days with the Broncos, especially those three Super Bowl appearances (all losses).
Naturally, his favorite player - other than Clay Matthews and Peyton Manning - was dad. Modeled his game after him, too.
''With Greg, we'd tell him, `Run to the ball' and he'd just keep running when everybody else is stopped,'' said Phillips, who also coached Ted Washington Sr. while with the then Houston Oilers in the `70s and later Washington's son as head coach of the Broncos in `94. ''Greg goes after it. The same with Kyle.''
The reason Kyle picked No. 57 with Denver isn't fancy - he was handed that jersey. Sure, he would've liked to wear 71, but it's not a linebacker's number.
''It's a lot of emotions you go through seeing him there,'' said Greg, who also spent time with Kansas City and Carolina during a 13-year career. ''At the same time, there's the reality to it as well. He's got a tough, tough climb ahead of him.''
Kyle didn't start playing tackle football until high school. It had nothing to do with his father's fear of concussions, simply that Greg didn't want to push him onto the field.
So Kyle played basketball until he could no longer resist the lure of the football field. At first, he was a quarterback.
''But there's no quarterback lineage in the family,'' cracked Greg, who's now a defensive line coach at Foothill College in Los Altos Hills, California, and using the same sort of techniques he picked up from coaches while with Denver.
Kyle eventually switched to defense in high school and blossomed. Last season with Cal, he had a 14-tackle performance at Utah, and a 2 1/2-sack day against Washington State.
''My dad taught me to overcome not being the best athlete with hard work,'' Kyle said. ''It's going to take zero mental mistakes and incredible effort and succeeding on special teams (to make this team).''
A few years ago, the Kragens ventured to Denver and toured the Broncos' training facility. It's changed quite a bit since those days when Greg ran onto the practice field.
''Life's crazy that he's now there and on the same fields that I used to slog it out on,'' Greg said.
Same defensive coordinator, too, who's saying similar things about the son he one said about the father.
''Greg was a go-getter, the kind of guy you wanted on your team,'' Phillips said. ''Kyle's a go-getter, you can tell that right away. He definitely got that from his dad.''
---
AP NFL website: www.pro32.ap.org and www.twitter.com/AP-NFL
---
---