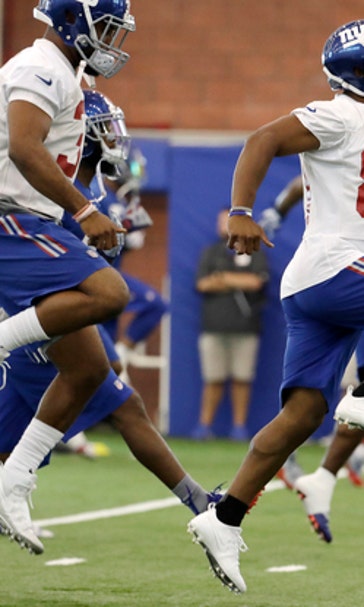 KICKING OFF: Victor Cruz back, looking to make Giants roster
BY foxsports • August 26, 2016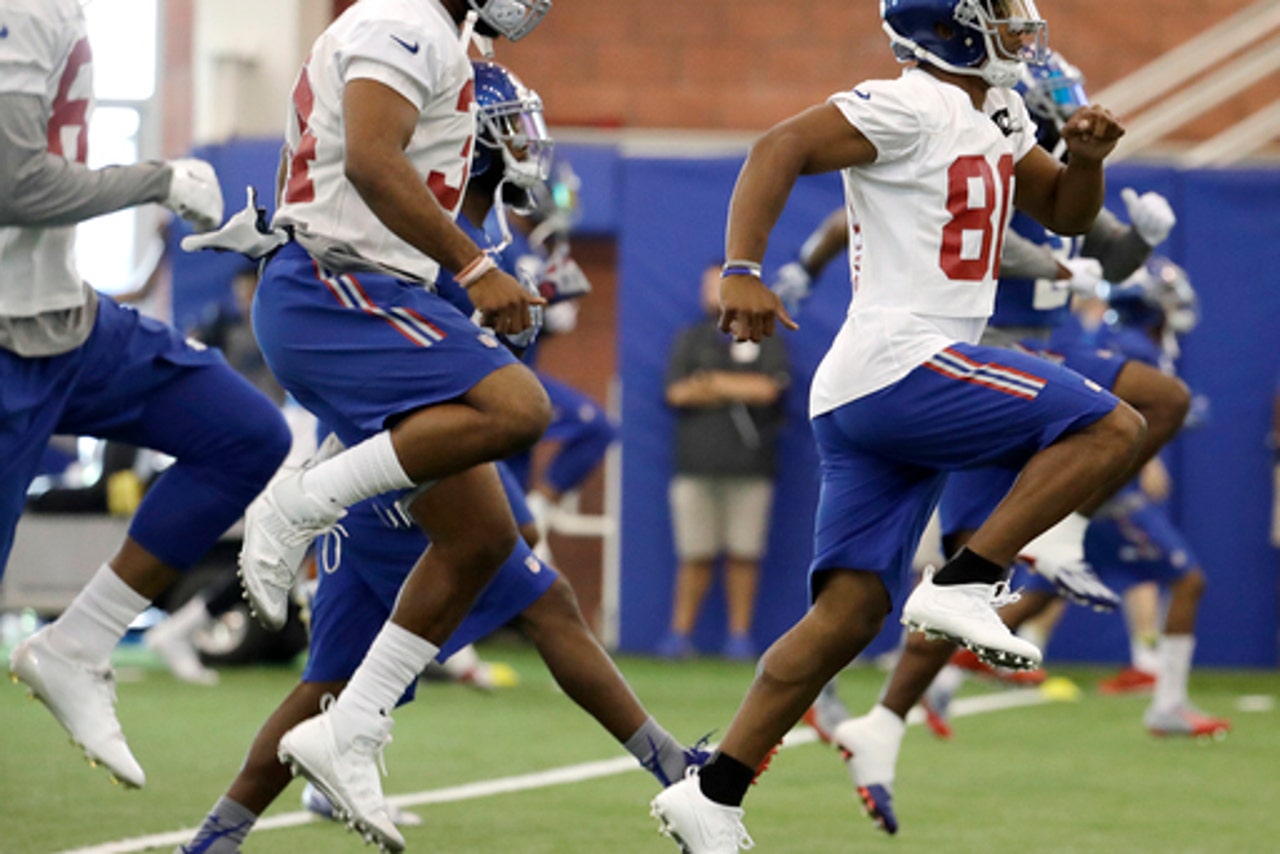 EAST RUTHERFORD, N.J. (AP) Here's a look at Saturday's NFL preseason games. (All times EDT):
VICTOR'S BACK
Giants at Jets, 7:30 p.m.
Victor Cruz has come full cycle against the Jets.
The undrafted free agent from nearby Paterson, New Jersey, made the Giants as a free agent in 2010 in large part by catching six passes for 145 yards and three touchdowns in a preseason game against the Jets. By the following season, he was one of the NFL's most dynamic receivers and would stay that way for three years.
A knee injury that limited him to six games in 2014 and a calf injury that wiped out last season have put his roster spot in jeopardy. The 29-year-old Cruz missed the first two preseason games with a groin injury and will make his preseason debut in Week 3. Of course, the Jets are the opponent.
''It's the story of my life,'' Cruz said. ''You can't write it any better than this. This is the way my career has gone. It's the way my professional career has gone. The Jets preseason game has always been some type of landmark situation for me, so here we go again.''
Jets starters are expected to play at least the first half. Geno Smith remains the No. 2 QB behind Ryan Fitzpatrick despite Bryce Petty's solid performance - 16 of 26 for 242 yards and two touchdowns - in a loss to Washington last Friday night. Smith was 6 of 13 for 47 yards and an interception.
Running back Matt Forte (hamstring) could see his first game action for the Jets, along with defensive end Muhammad Wilkerson, who's coming off a broken leg suffered in the season finale against Buffalo.
LIMPING ALONG
Kansas City at Chicago, 1 p.m.
Kansas City is banged up, and so is Chicago. Expect both teams to be missing some prominent players.
The Chiefs will be without several starters and backups, among them pass rusher Tamba Hali (knee), running backs Jamaal Charles (knee) and Charcandrick West (elbow), and linebacker Josh Mauga (groin). Kansas City is taking a slow approach working Hali, who returned to practice this week, and Charles back into the rotation.
A major concern for the Bears is right guard Kyle Long after the three-time Pro Bowl lineman hurt his shoulder at New England last week. Coach John Fox isn't saying how much time Long will miss. Veteran Ted Larsen, who had taken over for the injured Hroniss Grasu at center, practiced at right guard this week, with Cornelius Edison at center.
HELPING HANDS
Philadelphia at Indianapolis, 7 p.m.
The Colts are reaching out to the people of Kokomo, Indiana, which was hit by an EF3 tornado on Wednesday that had an estimated peak wind of 152 mph. The tornado traveled nearly 5 miles on the city's south side, was about 300 yards wide and lasted 10 minutes.
The NFL team is providing tickets and concession vouchers to Saturday's game for the Kokomo High School football team, including their family members and coaches. They will also be recognized on the field during pre-game ceremonies.
Colts quarterback Andrew Luck will play one half. The banged-up secondary will be without recently signed Antonio Cromartie.
Eagles coach Doug Pederson plans to play his starters into the second half. Wide receiver Dorial Green-Beckham will play with the first unit and see more action in his second game since being acquired from Tennessee.
FLAK ATTACK
Detroit at Baltimore, 7 p.m.
Ravens quarterback Joe Flacco will make his debut, playing around a half. It's his first action since tearing the left ACL and MCL in a Nov. 22 win over the Rams. Linebacker Terrell Suggs could also make his 2016 debut after tearing his Achilles tendon in last year's opener.
''It would be great not to get hit,'' said Flacco, who has not been hit since the injury. ''I don't need to get hit. But if I do, it is not a bad thing.''
The Lions will take another close look at seventh-round pick Dwayne Washington, who leads the team in rushing and has returned a kickoff for a touchdown this preseason.
HOLDING BACK
Tennessee at Oakland, 8 p.m.
The third exhibition game is often viewed as the final dress rehearsal for the regular season, with starters getting their most extensive time mixed with a little game planning. But with the Titans and Raiders set to play again on Sept. 25, don't expect either to show too much.
''A little unorthodox or unusual that you have a team that you're playing in the third preseason game that you're going to turn around and play them early in the season like that,'' Raiders coach Jack Del Rio said. ''We both understand what it is.''
The Titans should get their first look at linebacker Kevin Dodd. The No. 33 overall pick did not play last week in a loss to Carolina as he works his way into shape from surgery in May on his right foot. Dodd had 12 sacks last season for Clemson, and Tennessee is counting on him to provide much-needed depth at outside linebacker.
NOT NO. 1, YET
Los Angeles at Denver, 9 p.m.
No. 1 overall draft pick Jared Goff of the Rams is slowly adjusting to NFL life. Goff has completed 12 of 21 passes for 120 yards, one touchdown and one interception. He has a 69.5 quarterback rating.
Case Keenum has started the first two games and completed 10 of 12 for 111 yards and a TD. He has a 133 rating.
If things continue, Keenum may be No. 1 when the season starts.
Rams defensive end Robert Quinn is expected to make his debut after missing the final six weeks last season because of back surgery.
Broncos cornerback Aqib Talib (back) is expected to make his preseason debut after missing the last two games. Outside linebacker DeMarcus Ware isn't expected to play and defensive coordinator Wade Phillips may keep him on a play count in the regular season.
---
AP Pro Football Writers Teresa M. Walker and Rob Maaddi, and Sports Writers Tom Canavan, Dennis Waszak Jr., Andrew Seligman, David Ginsburg, and Josh Dubow contributed to this report.
---
AP NFL website: www.pro32.ap.org and www.twitter.com/AP-NFL.
---
---