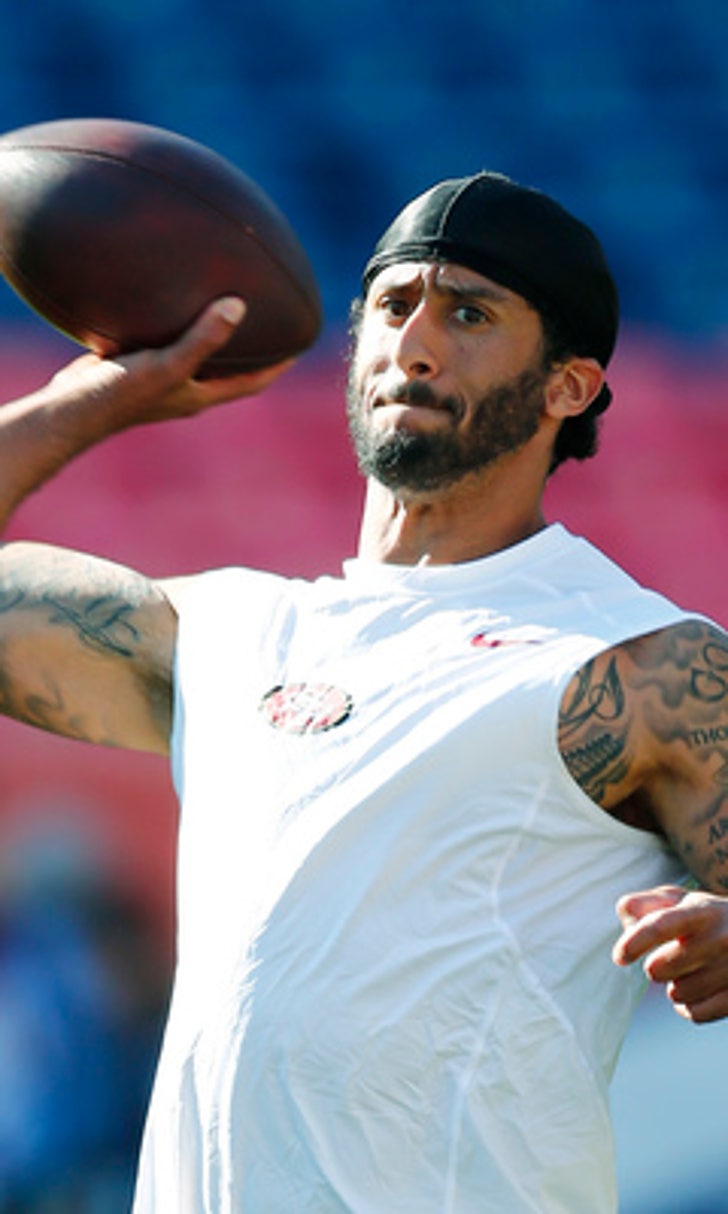 Kaepernick ready to make 1st preseason appearance for 49ers
BY foxsports • August 24, 2016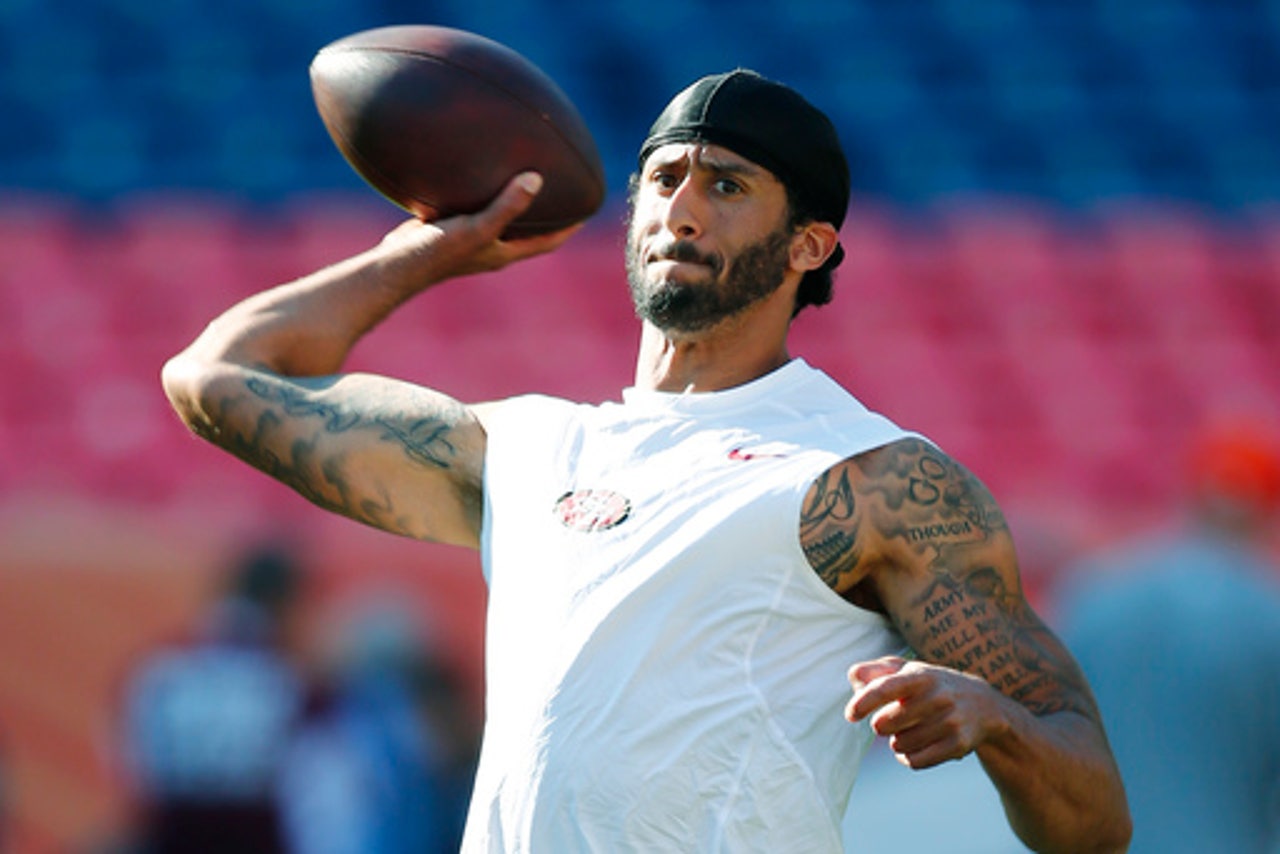 SANTA CLARA, Calif. (AP) Colin Kaepernick is on track to make his first appearance of the preseason for San Francisco on Friday night against the Green Bay Packers after his tired shoulder made it through a full week of practice without any limitations.
''Everything has been going great,'' Kaepernick said Wednesday. ''Everything has been going as planned. I'm excited to get back out there Friday.''
Coach Chip Kelly said Kaepernick looked good in practice this week and is expected to play barring any setbacks before the game. Kelly said no decision has been made on whether Kaepernick or Blaine Gabbert will start against Green Bay but Kelly said earlier this month that he planned to give both quarterbacks competing for the starting job a chance to play with the first-team offense in the preseason.
Kelly said the final decision on who will start and who will play won't be made until after consulting with the team's head of sports medicine Jeff Ferguson on Friday.
Kaepernick, who lost his starting job to Gabbert last season, has had limited practice time. He missed the offseason program after undergoing surgery during the offseason on his non-throwing shoulder, right thumb and left knee. He resumed practice at the start of training camp but was not able to throw in practice from Aug. 11 to Aug. 22 because of a tired right shoulder.
But Kaepernick believes he still has a legitimate shot to win back his starting job.
''I'm going to go out and show everything I can these next two games to make sure I put my best foot forward to show this organization, this team, this coaching staff what I'm capable of,'' he said.
Kelly said Kaepernick has had no limitations this week in practice and is quickly getting up to speed with the offense.
''He's been sharp with all the things mentally,'' Kelly said. ''There's always a little bit - when you take some time off from the physical standpoint - there may be a ball that was behind from a timing standpoint, but there's no indecision where he doesn't know where he's going.''
It's been a rough stretch for Kaepernick, whose career has plummeted since leading the Niners to the Super Bowl following the 2012 season and the NFC championship game the following year.
He lost his starting job last season, dealt with various injuries and was nearly traded to Denver in the offseason. When asked about the state of his relationship with general manager Trent Baalke, Kaepernick would only call it a ''business relationship.'' Kaepernick also declined to describe a recent conversation between the two as ''good,'' saying only, ''We had a conversation.''
The time off has given Gabbert a leg up in the competition. He took all the first-team practice snaps in the offseason and again while Kaepernick rested his shoulder earlier this month.
Gabbert has also taken all the first-team snaps in the first two preseason games, going 10 for 19 for 132 yards and one touchdown for a 92.4 passer rating. He has thrown no interceptions and taken no sacks.
Gabbert is back to splitting time with Kaepernick for now.
''You just have to make the most of your opportunity,'' he said. ''Rather than getting eight reps a period, you get four with the ones, four with the twos. ... Each rep is a piece of gold. You have to cherish that and make the most of that opportunity.''
NOTES: First-round DL DeForest Buckner has practiced fully this week after sitting out last week's preseason game with a lower-body injury. Kelly said Buckner's status will be determined Friday. ... Kelly said Anthony Davis will get time at right guard in the game if he's comfortable there. The former right tackle has been getting time at guard with Trent Brown entrenched for now as the starting tackle.
---
Online:
AP NFL website: www.pro32.ap.org and www.twitter.com/AP-NFL
---
---