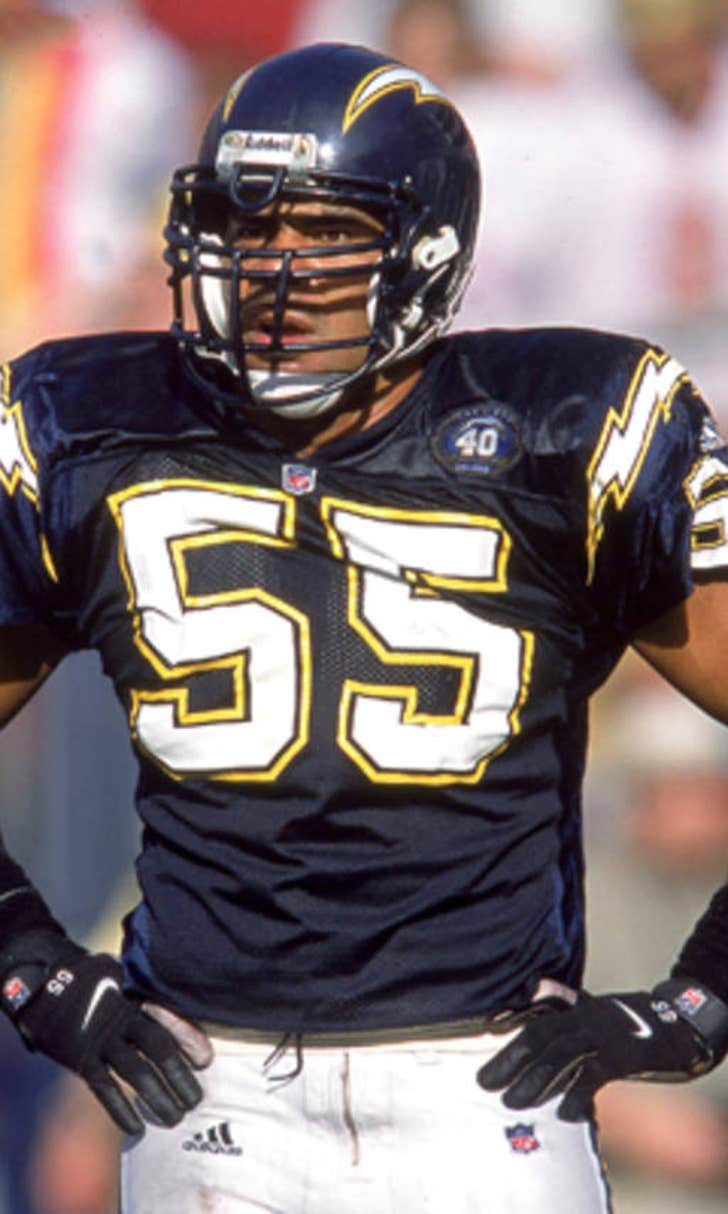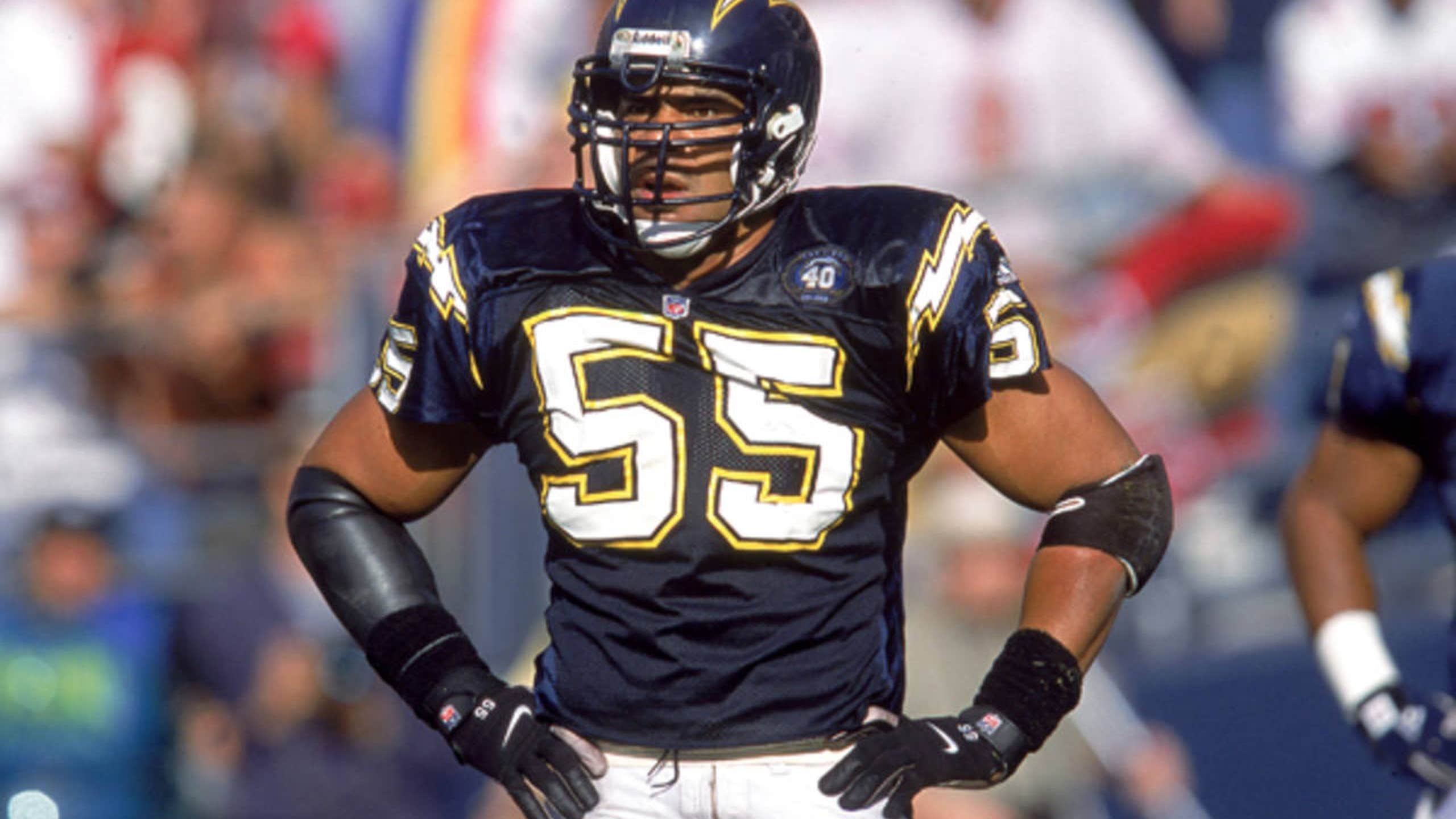 Junior Seau's family reportedly won't be allowed to speak at Hall of Fame ceremony
BY foxsports • July 24, 2015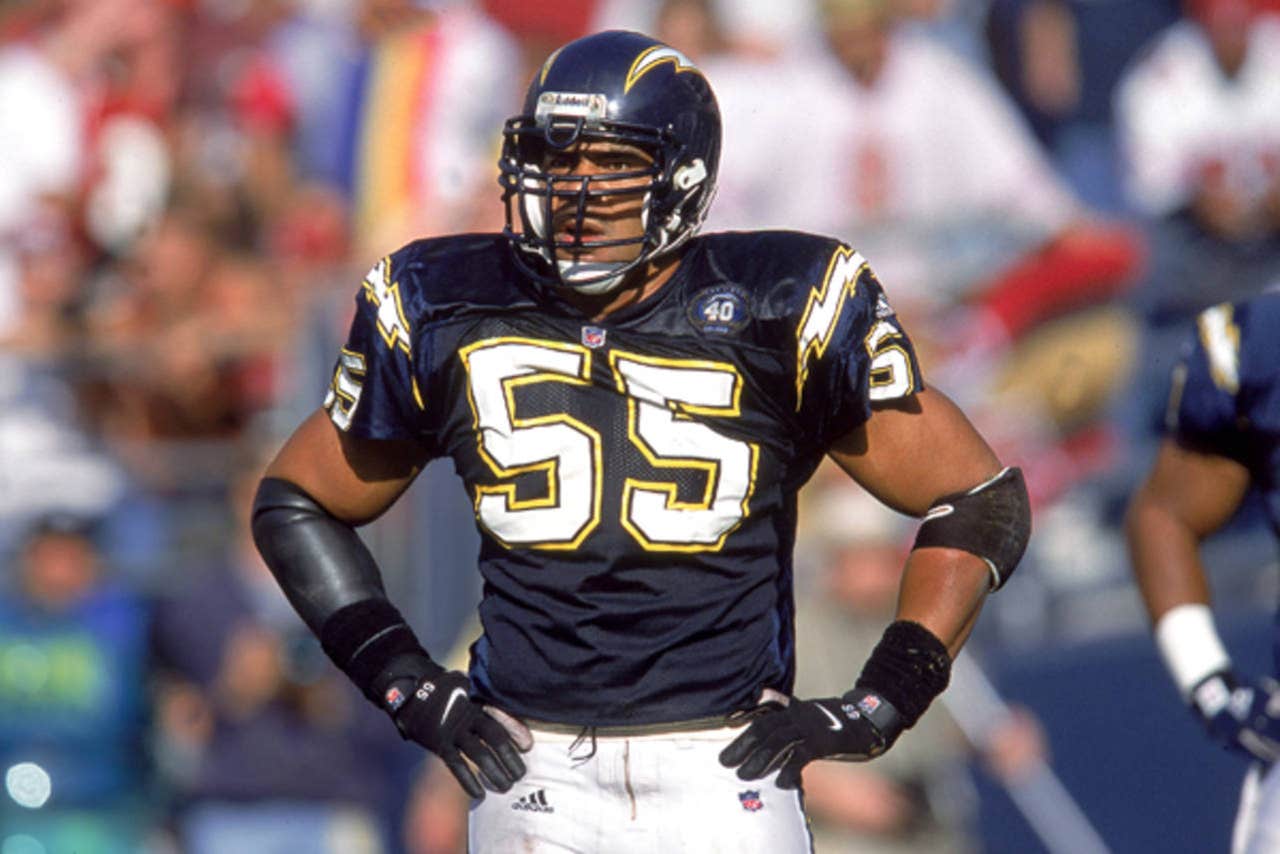 Junior Seau will posthumously be inducted into the Pro Football Hall of Fame on Aug. 8, but his family will not be allowed to speak at the ceremony in Canton, the New York Times reported on Friday.
Seau's induction will come under the specter of his suicide in 2012, which was linked to what doctors called traumatic brain injury after years of taking blows to the head. Rather than have a speaker, the Hall of Fame will show a five-minute video honoring Seau's career.
Seau's daughter will be in the video, but it will not make mention of Seau's postmortem diagnosis or the Seau family's lawsuit against the NFL.
Here is more from the Times:
Seau's brain injury and suicide have nothing to with the decision to only show a video, according to Joe Horrigan, a spokesman for the Hall of Fame who has overseen the ceremony for about 20 years.
Typically, a video produced by N.F.L Network is shown for all inductees. For living inductees, a family member and close associate then introduces the player on stage for an often emotion-filled speech.
In the past, for deceased inductees, presenters spoke but Horrigan said they often repeated what was in the video, prolonging an already lengthy ceremony. So a few years ago, the Hall eliminated speeches in these cases.
"There was an acceptance speech for deceased players but it got redundant," Horrigan said. "The honor is supposed to be for the individual."
The 2011 induction used such a format when former Los Angeles Rams star Les Richter was inducted posthumously.
In the Times story, Sydney Seau said: ''It's frustrating because the induction is for my father and for the other players, but then to not be able to speak, it's painful. I just want to give the speech he would have given.''
Seau, who played 20 seasons as one of the NFL's best linebackers, shot and killed himself. Doctors later diagnosed Seau with traumatic brain injury they believed attributable to playing football, particularly to hits to his head.
His family also has sued the NFL.
But Sydney Seau told the Times none of that was planned in her speech.
''It wasn't going to be about this mess,'' she said. ''My speech was solely about him.''
Seau's death, less than 2-1/2 years after the end of his playing career, resonated among players in the league, raising worry about the physical and emotional toll the sport takes.
Seau played in the NFL for 20 seasons, the first 13 with the San Diego Chargers, followed by three with Miami and four with New England. He was Defensive Player of the Year for San Diego in 1992, made six All-Pro teams and was a member of the league's All-Decade team of the 1990s.
(H/T New York Times)
---
---