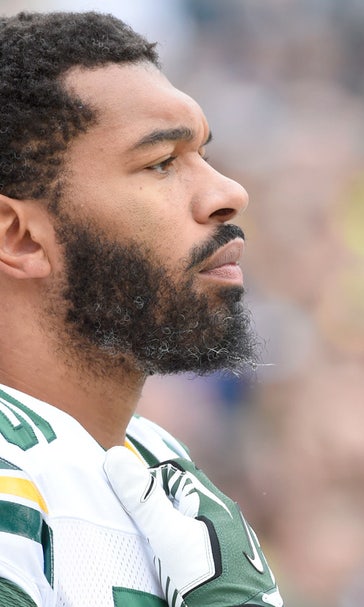 Julius Peppers passes Lawrence Taylor on all-time sack list
December 20, 2015

Green Bay Packers outside linebacker Julius Peppers had his best game of the year in a 30-20 win over the Oakland Raiders on Sunday. In a strong defensive outing, he finished with four tackles and 2.5 sacks.
Peppers entered Week 15 tied with Hall of Famer Lawrence Taylor for career sacks, so his first sack of the game put him ahead on the all-time leader board.
Via Ryan Wood of Press-Gazette Media:
Peppers, 35, now has 135 career sacks (10th most in NFL history). So far, he has 9.5 sacks in his 14th season as a professional. That's his highest total since 2012, when he was still playing defensive end for the Chicago Bears.
Strangely enough, Taylor and Peppers were both second-overall draft picks out of the University of North Carolina. Taylor went to the New York Giants in 1981, and Peppers went to the Carolina Panthers in 2002.
More than a decade later, the student has officially passed the master.
---
---