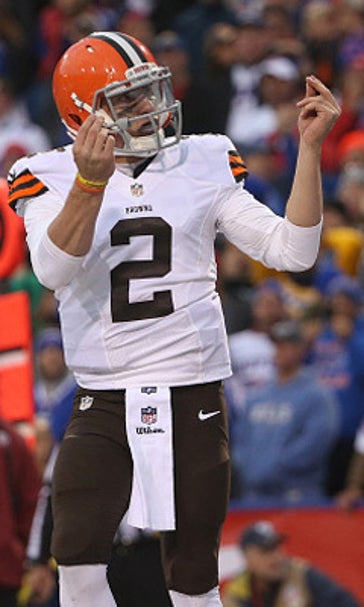 Johnny Manziel announces he's retiring the infamous money sign
June 17, 2015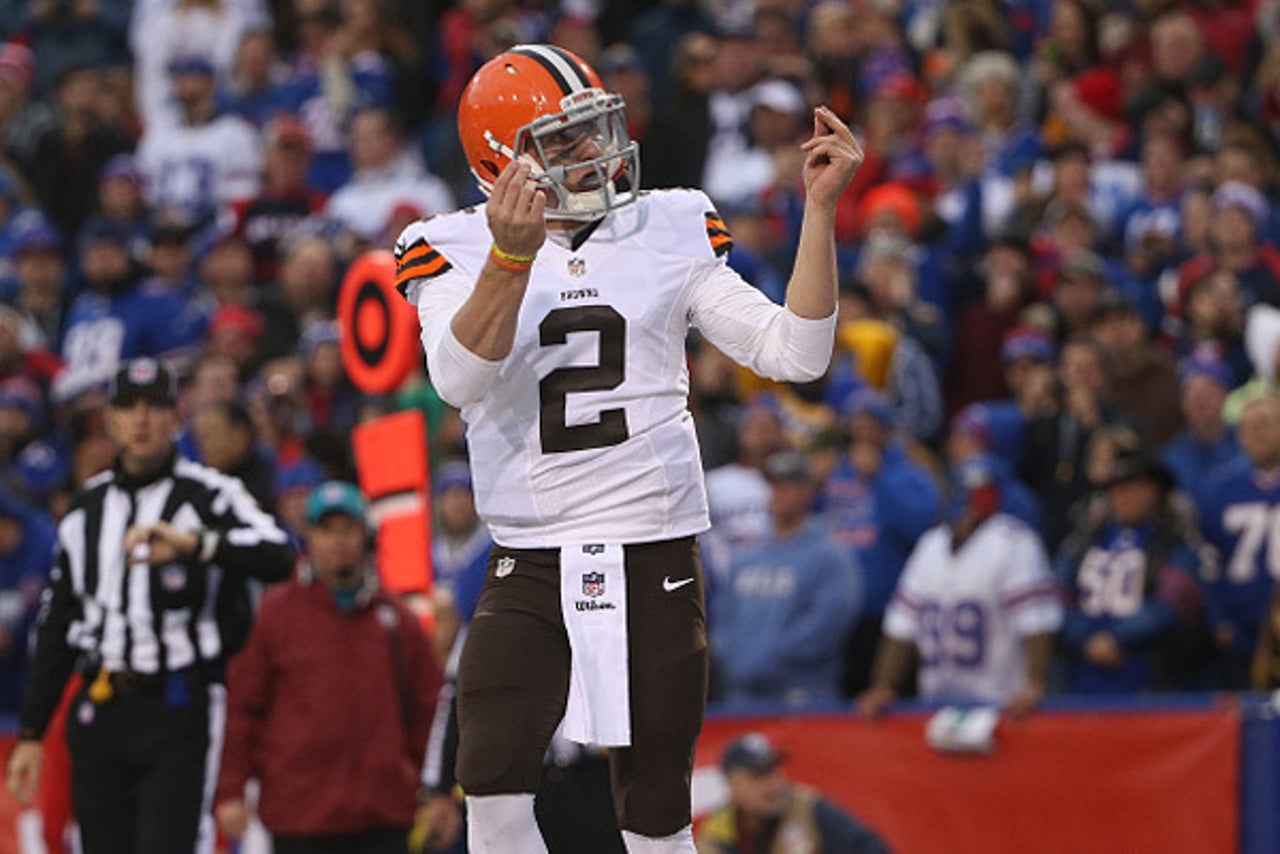 By Jason Rowan 
Johnny Manziel on Wednesday announced he will be formally retiring an infamous aspect of his brash Johnny Football persona beloved by many and perhaps despised by many more.
The Cleveland Browns quarterback revealed that the money sign will be no more.
"The money sign will not be back. I will not be making it," Manziel said, per a Pro Football Talk report.
To say that Manziel experienced a baptism by fire in the NFL would be an understatement. From the moment he flashed the money sign schtick as he took the stage at the 2014 NFL Draft, his professional career was seemingly sent into a downward spiral. From his countless off-the-field distractions and struggles and demonstrations of immaturity on the field to his ultimate admittance that his personal life was out of control to such a degree that he required inpatient treatment following the season, Manziel's rookie campaign was an utter and complete disaster.
The second-year quarterback also said he's turning the page on his struggles, both personal and professional, from the past 12 months and instead will choose to look forward.
"Last year is last year, it was what it was and it was not very good," he said. "So for me, I'm trying to close that chapter and just build on what I've done so far this year and just move forward, and try to close that chapter in my life. Not one that I'm very proud of, not one that I want to look back on very much and dwell on, that's for sure."
It's becoming increasingly evident that Manziel would like nothing better than to turn the page on his tumultuous past and woeful start to his NFL career. His so-called retirement of the money sign is arguably another encouraging indication of his dedication to maturing not only as a football player but as a young man as well.
More from Sportress of Blogitude:
---
---